1. The Textured Ponytail. Make your hair look gorgeous by gathering your hair into a ponytail, secure with an elastic band. Take a small section of hair and wrap around the elastic. Pin in place with a bobby pin underneath the ponytail.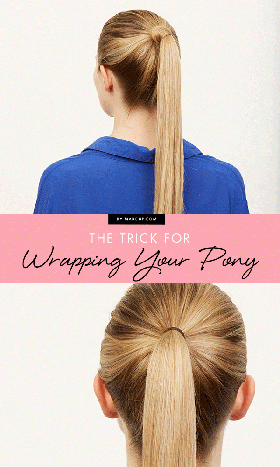 2. Side Braid Pony. Braid your hair from a side part of your head, and repeat on the other side. Then just end it off by tying your hair in a high ponytail.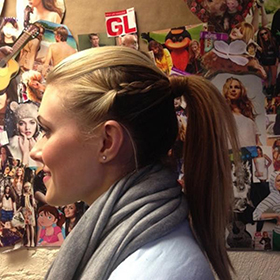 3. Extra long, double ponytail. Secure the top half of your hair into a ponytail, then take the remainder of your hair and form a second ponytail.





4. Make a small knot of your hair for more detail.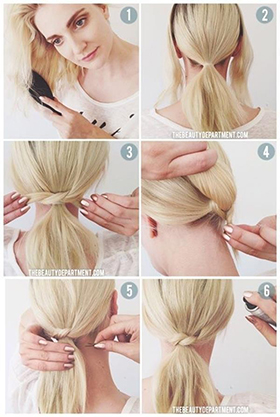 5. Enhance texture with a texturizing hair serum, and then rub your hair gently.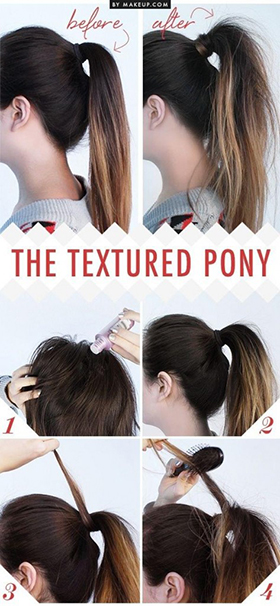 6. Make a high ponytail with a Bobby pin or an ordinary pin





7. The tiered ponytail. Make your hair properly secured for being ready to hit the gym, by tying your hair with the elastic band in several layers.





8. Tying your hair in a low ponytail, and then twisting the ponytail.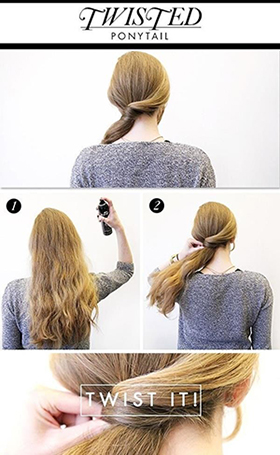 SO EASY!! You can tie your long hair to have a gorgeous look. Just try it.

Thank you : girlsallaround.com