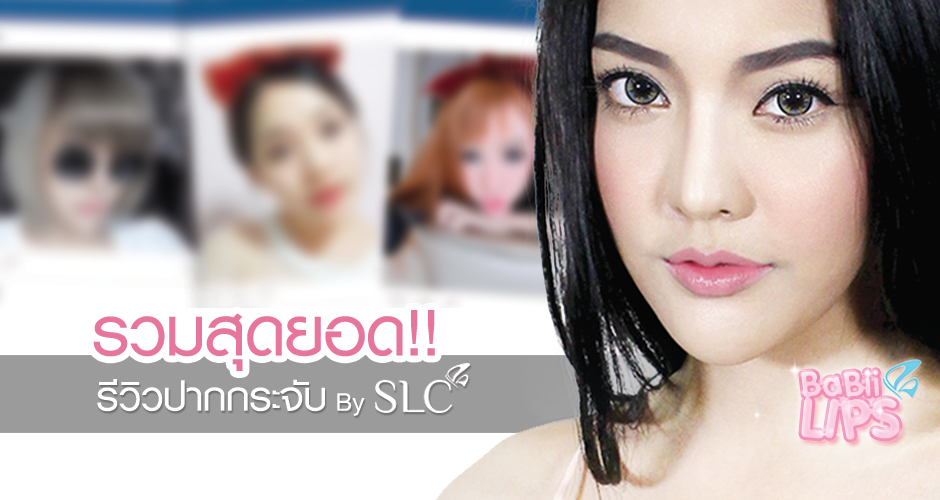 HOT! Chestnut-shaped lips with ''Babii Lips'' surgery, with a queue of over a year.
Currently, Lip surgery with Chestnut-shaped lip surgery (Lip reduction surgery) is still very popular among actors, net idols, etc. They interest and consult our specialists continuously that why the queue for the treatment is over a year long! There are various aims to have lip surgery; either enhancing physical characteristics, or achieving a harmonious state of lip with the rest of facial composition.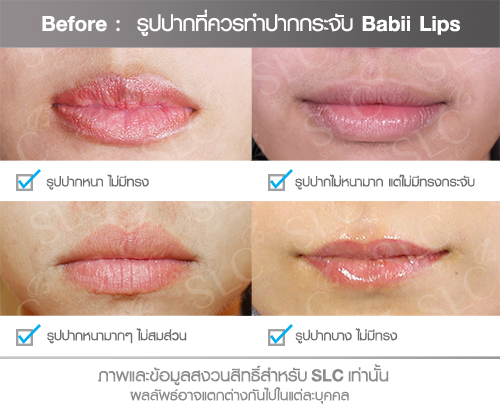 2 techniques of Chestnut-shaped lip surgery "Babii Lips"
1. Babii Lips is a procedure of Chestnut-shaped lip surgery where a surgeon will design lips based on individual problems. An incision along the lip line will be performed under local anesthesia to raise the upper lip and then create a slight puckering, and then the incision will be very carefully closed with dissolvable stitches inside of the lips. Eating only tasteless food and avoiding fermented food for 2 weeks is required, then visiting the surgeon by appointment. The best results with thinner lips in chestnut-shape are seen about one month after surgery.


2. Filler injection with a filler substance to provide Chestnut-shaped lip within 15 minutes. A specialized doctor will inject a filler substance called Hyaluronic Acid (HA) that U.S. FDA has approved, and which can be traced for the manufacturer. It is recognized as safe and does not damage the skin, and the result can last for up to 2 years. Drinking plenty of water is recommended in order to enhance hydration to the filler to create dramatic result with natural firmer lips.


​Review "Babii Lips" of Net idol-Khun Sunantha Deva
A popular net idol and actress, Khun Sunantha Deva (Ammy), would like to correct her thin lip with small puckering, and she desired to have fuller dimensions of her lips. Therefore she consulted with a SLC doctor at Thonglor branch for Babii Lips surgery. Let's see her interview.
Net idol open mind
❤

after Chestnut-shaped lip surgery with "Babii Lips"
Since she had Chestnut-shaped lip surgery with ''Babii Lips'' she said "there were many people writing to my Inbox. Most people asked where did I have lip surgery. I am very happy that I decided to have lip surgery, as I feel more confident when I take a photo. I would like to tell anyone who desire to have pretty lips with a cute Cupid's bow, I recommend you to choose a standard and safe clinic to handle your surgery.

Review collection! Review Chestnut-shaped lips ''Babii Lips'' by SLC
​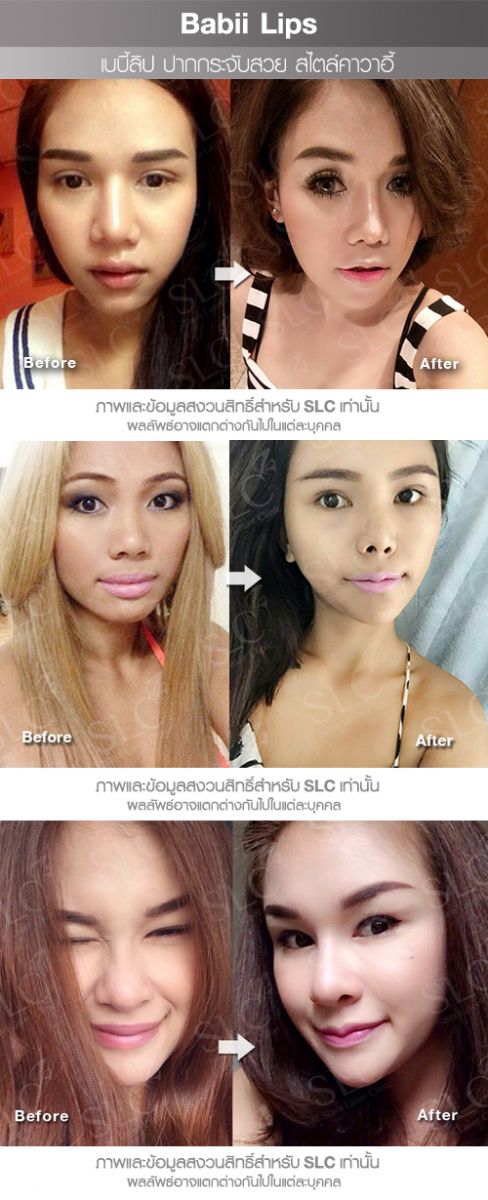 Babii Lips pretty lip in your style
Famous actors and net idols have had Chestnut-shaped lip surgery (Lip reduction surgery). You can have pretty lips "Babii Lips" according to your own style. This treatment is performed by our experienced and specialist surgeon. We are available to give you any advice you need, to correct your unsatisfactory lips to become charming lips by your desire.
For more information
Call Center : +66 2 714 9555
Whatsapp : +66 96 116 0806
Facebook : SLCclinic
Skype : SLCclinic
LINE : @SLCclinic


SLC Clinic 12 branches near your home
1. Thonglor Tel. 02 381 0383
2. Centra Chidlom, Zone Tower, 10th floor Tel. 02 655 0995
3. Siam Square One 6th floor Tel. 02 001 3530
4. Central Plaza Grand Praram 9, 9th floor Tel. 02 108 3177
5. Central Festival east ville 3rd floor Tel. 02 553 6120
6. Central Plaza westgate 2nd floor Tel. 02 194 2742
7. Central Plaza Rama2, 2nd floor Tel. 02 800 4488
8. Central Plaza Bangna, 4th floor, Tel. 02 745 6565
9. Central Ladphrao, 6th floor Tel 02 937 0341
10. Central Plaza Pinklao, Tower Zone, 7th floor Tel. 02–884–8610
11. Paradise Park, G Floor Tel. 02 787 1345
12. Future Park Rungsit Zone Robinson, 1st floor Tel. 02 958 5703

Contact Us