Ploy Mongkutphet (Teng's daugther),
improved her look with the Filler Injection of the mouth
making it beautiful and delicious to look at!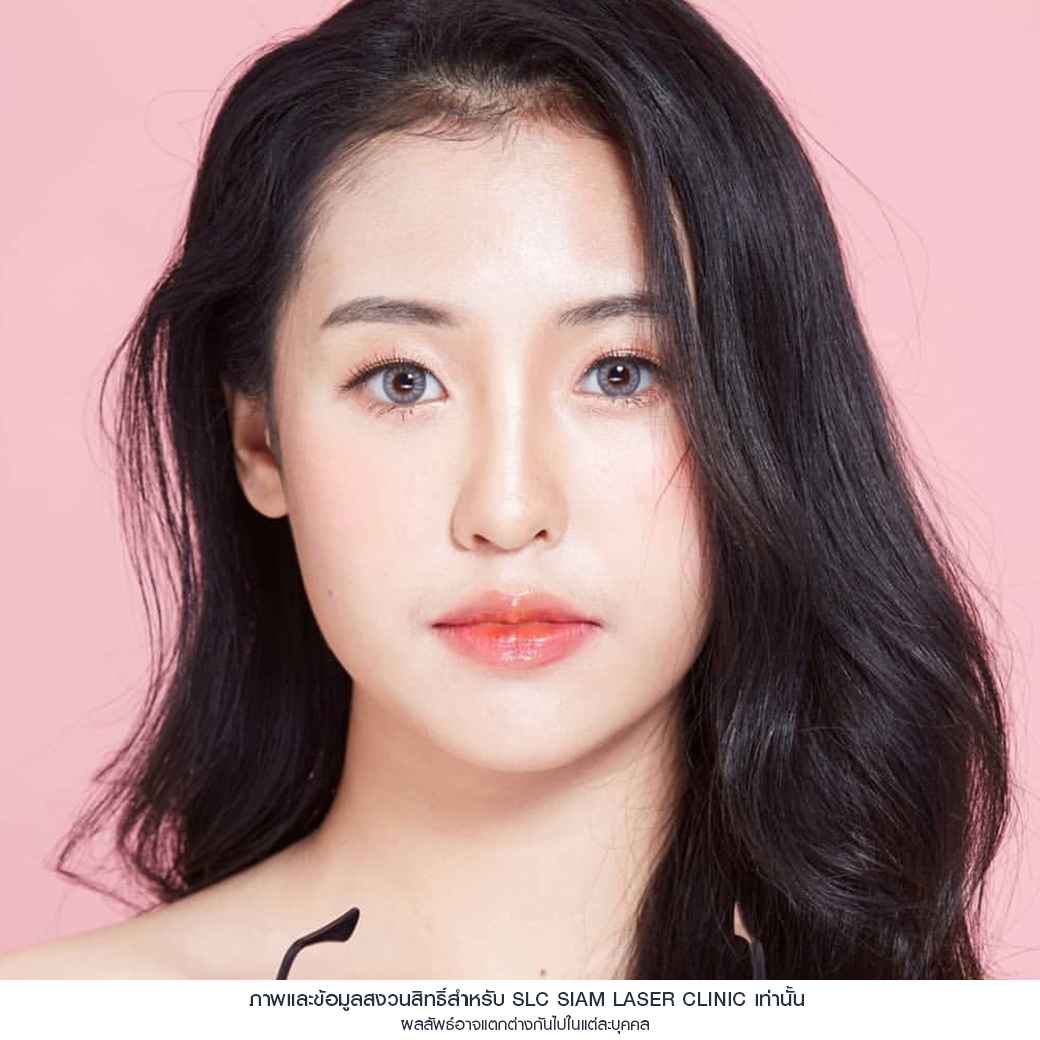 The beautiful girl Ploy, the beautiful daughter of the comedian superstar Teng Satheng, who has stopped by to make herself beautiful. She came to change her look from a young girl wearing braces with a sweet smile that looks bright, becoming a full-bodied woman and the hottest girl with a hidden appearance of sexiness! She looks beautiful from every angle!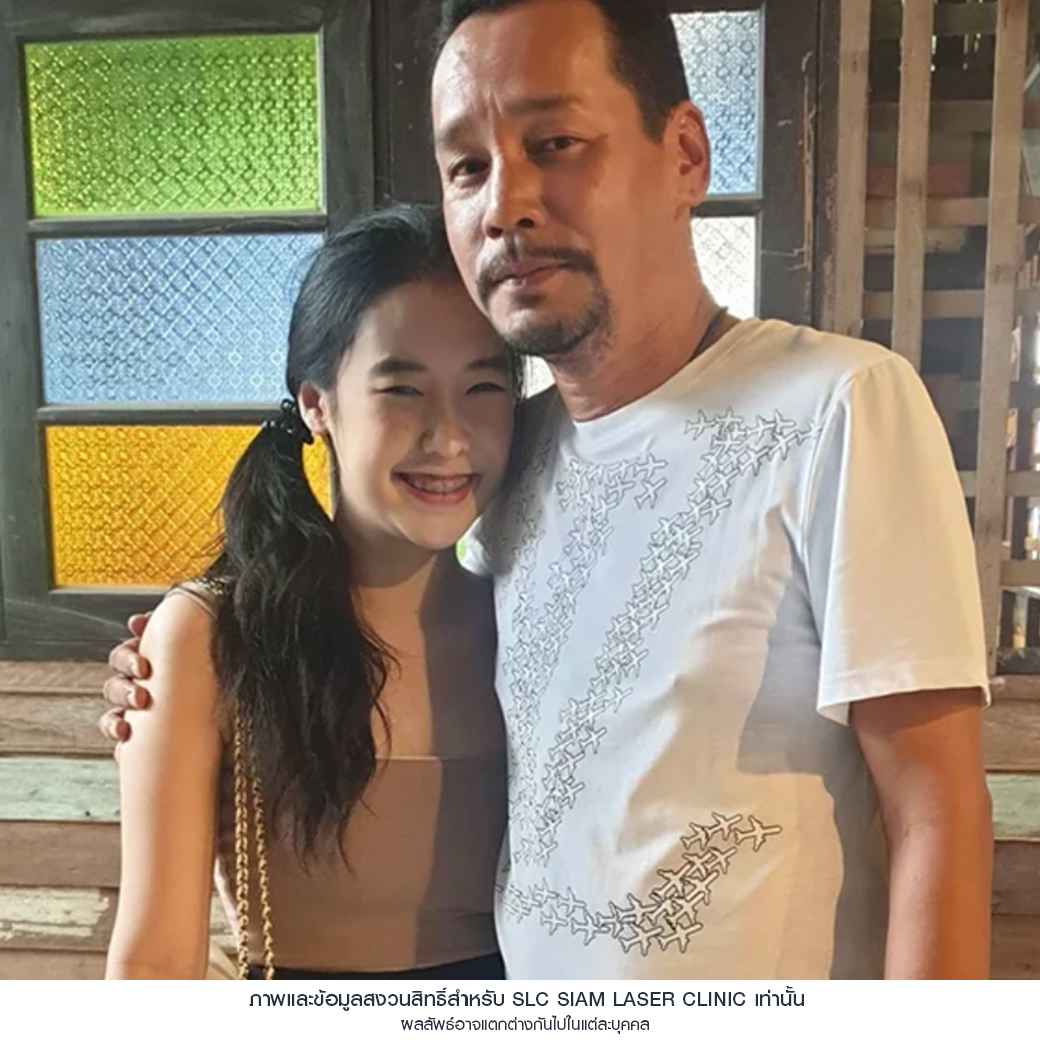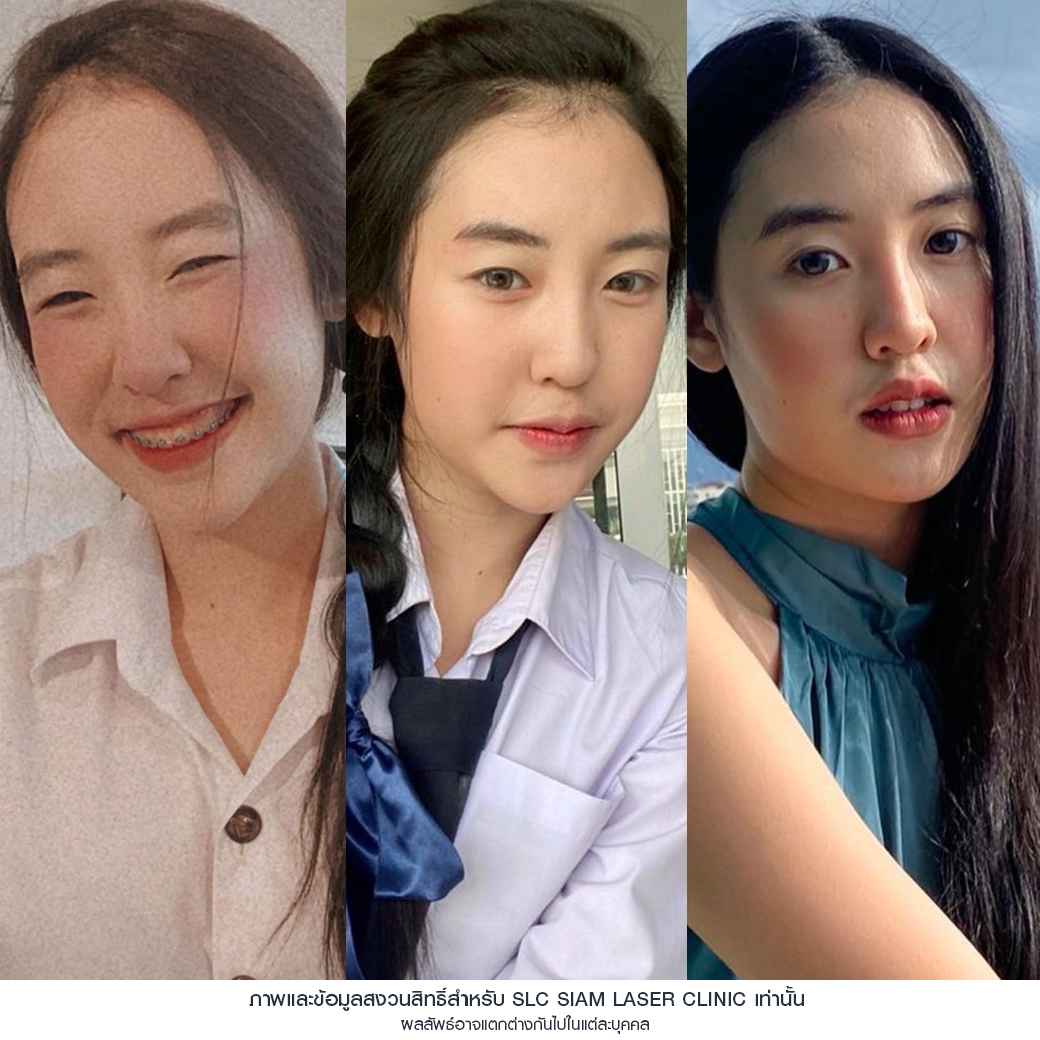 For the beautiful girl, Ploy, it can be said that the more she grows up, the more beautiful she becomes. She is now 19 years old, and the older she gets, the more she has to take care of herself and needs to develop herself more and more because now Ploy started to do photoshoot, advertisement and wants to fulfill her dream of becoming a professional actress. Therefore, it's very important for her to hurry and take care of herself from the beginning to be perfect all the time!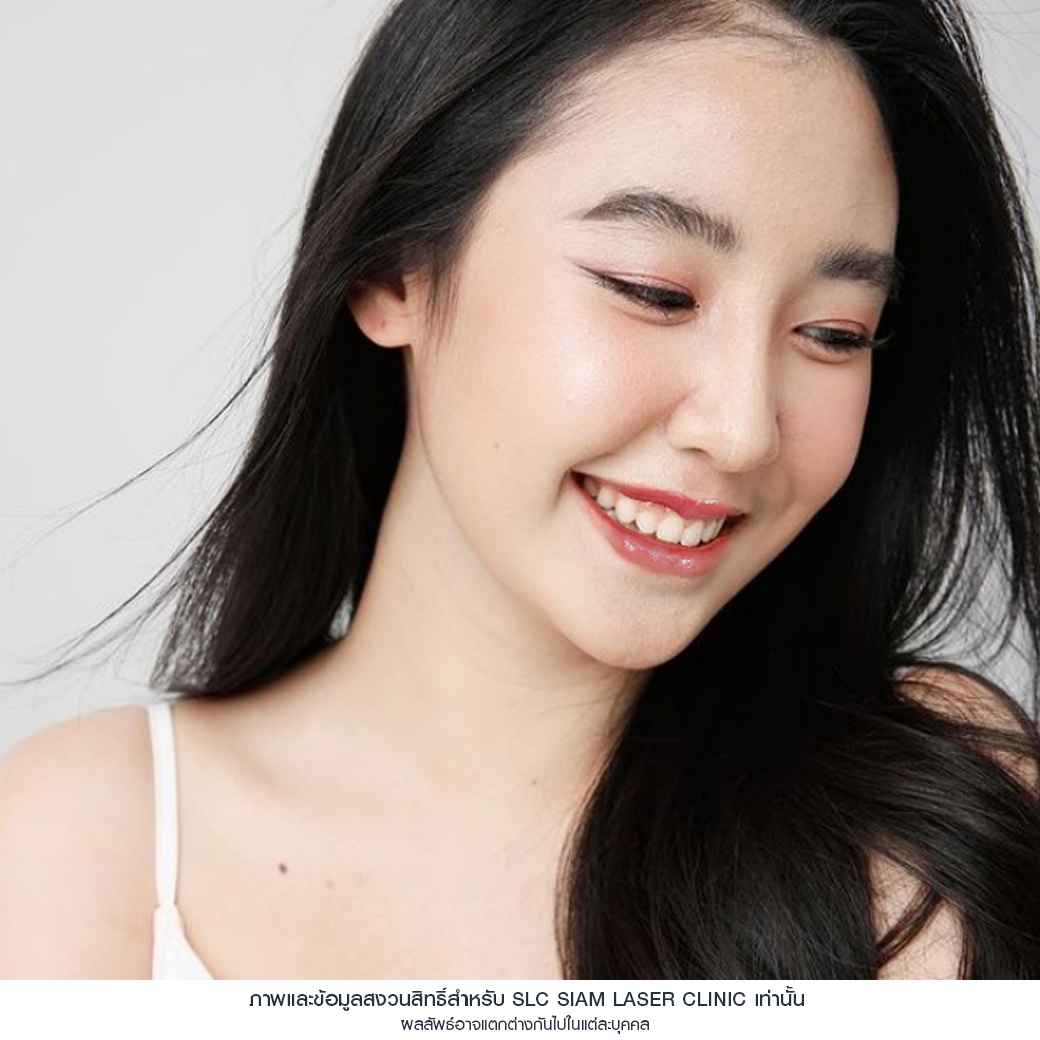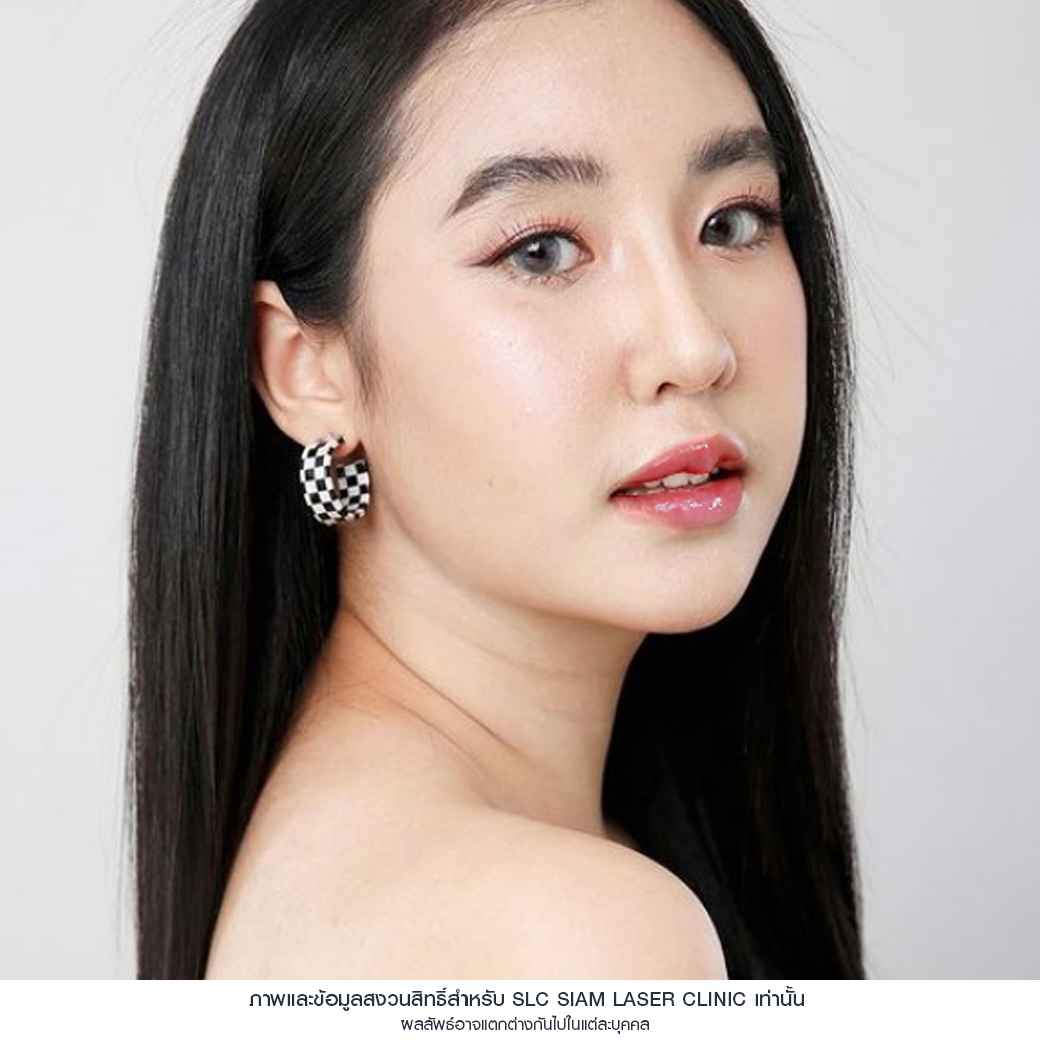 Ploy said that "I want to adjust my look from the time that people who used to follow me as a bright kid and to show them that I also have other characteristics. So I decided to go see Dr. Da. Before coming here, I have researched and looked for information, looked at reviews, and then I saw the review of Pat Napapha, who came to have a lip injection with Dr. Da at SLC Clinic. I liked it very much. It was so beautiful! I wanted a mouth like this but still want to be myself too.  So I wondered how the end result will be."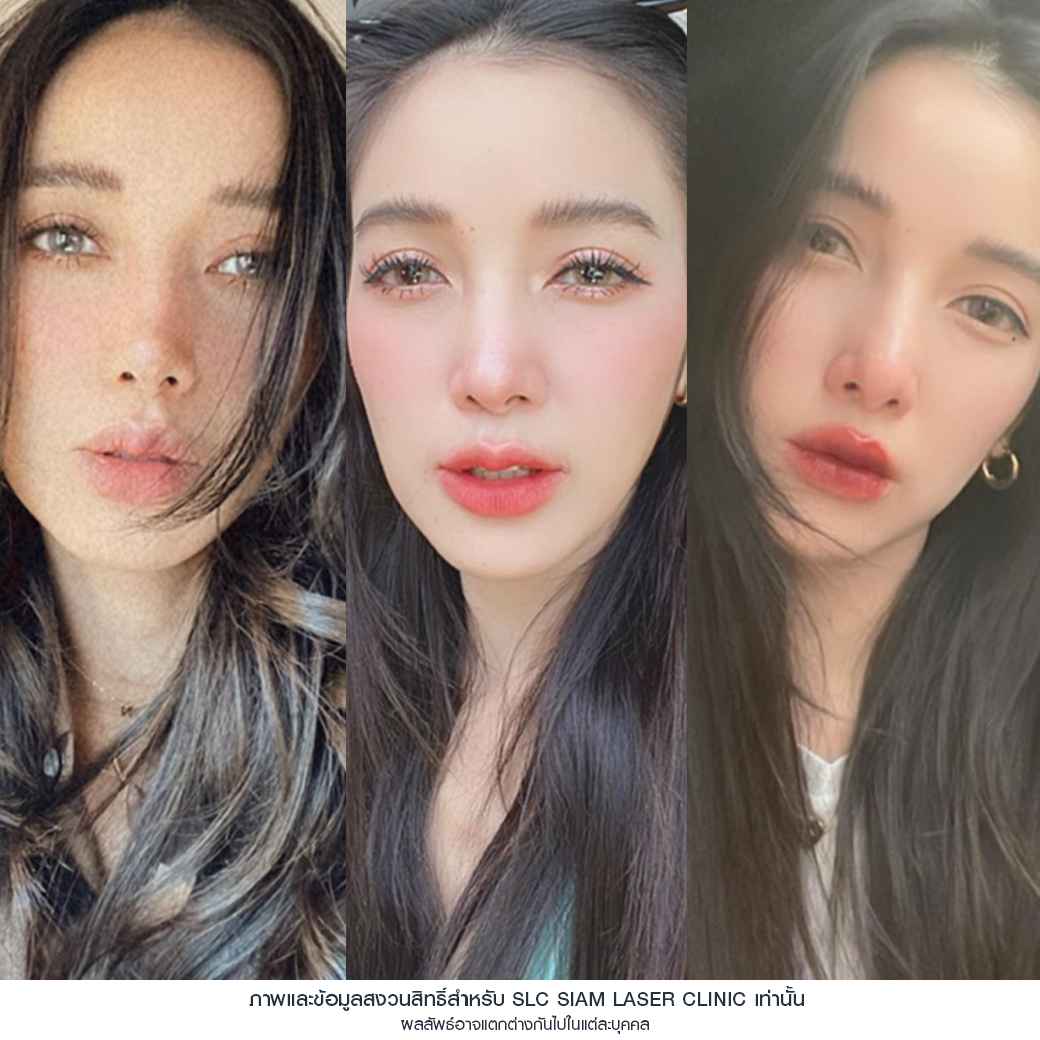 When I arrived, I told the doctor that I wanted to have a lip shape that looks kissable. I want to make it look juicy, sassy style, because after watching the review from Pat, I really like that style. I wanted the doctor to look at the mouth a little bit and to match it with my face! Dr. Da analyzed the shape of the face and gave me very good advice. The doctor made me feel calm and not nervous at all and made me feel excited to wait for the ultimate results.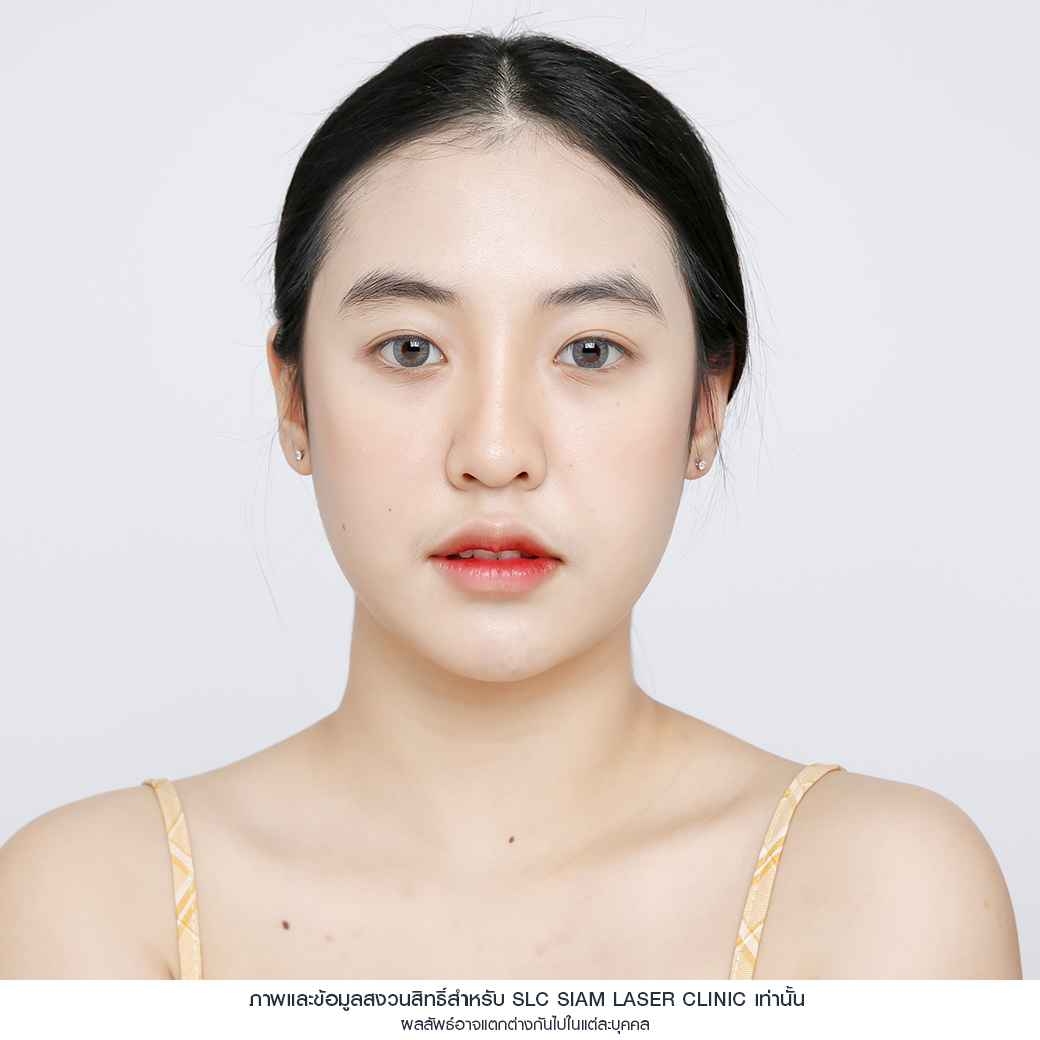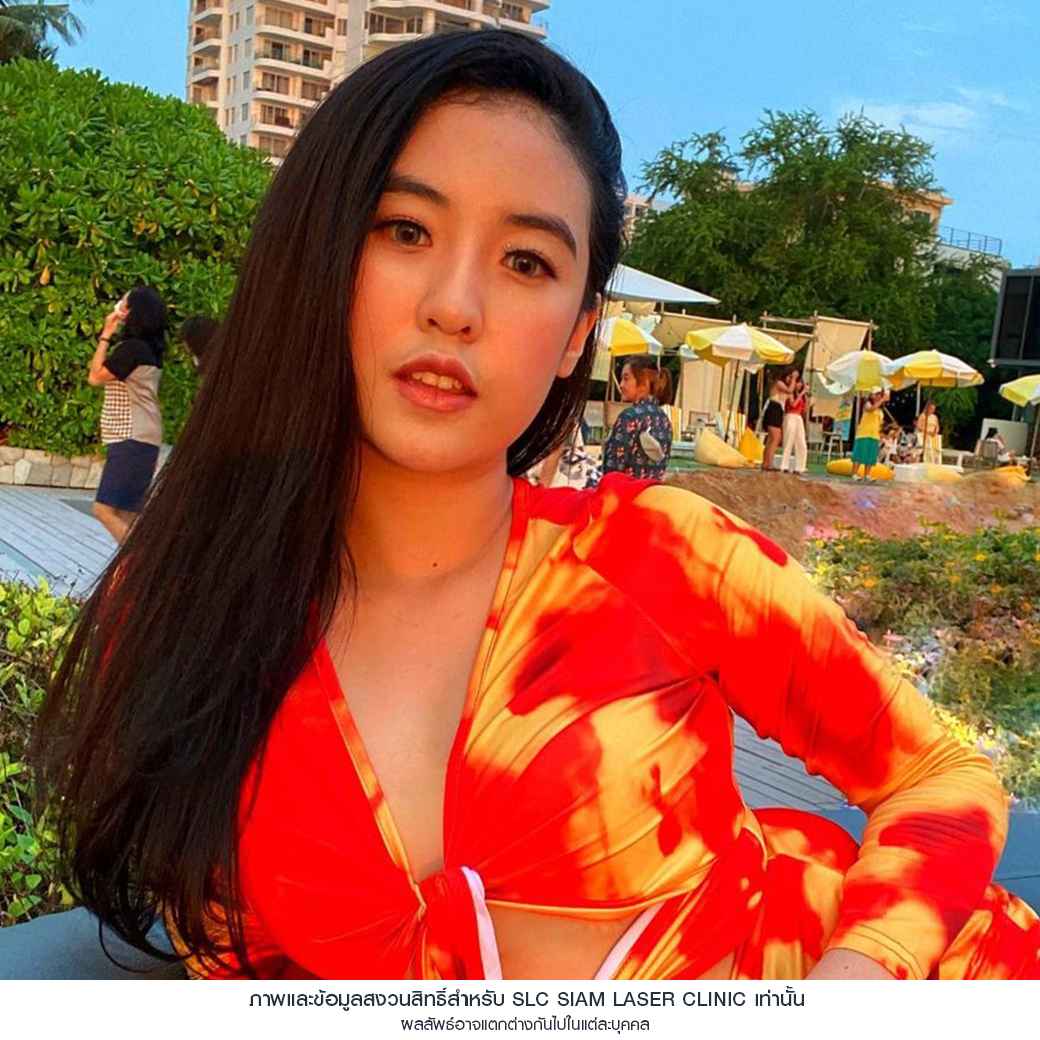 I have to tell you that I had previously had a lip injection but I injected somewhere else, but after the injection there was absolutely no change. It's like it's not injected. The mouth is not juicy, it's not fluffy, it's not silky, it doesn't look the way your heart wants it to be! After that I tried to find information and see reviews before doing anything and I found that at SLC Clinic, the doctor did lip injections for multiple people. All of the cases are very beautiful and the lips look like those of our dreams that we want. I tried to hurry up to reserve the queue, which the queue is very full and the schedule is very tight, but it was definitely worth the wait until I get the day for my lip injection.  I was secretly excited about how it will look after the injection?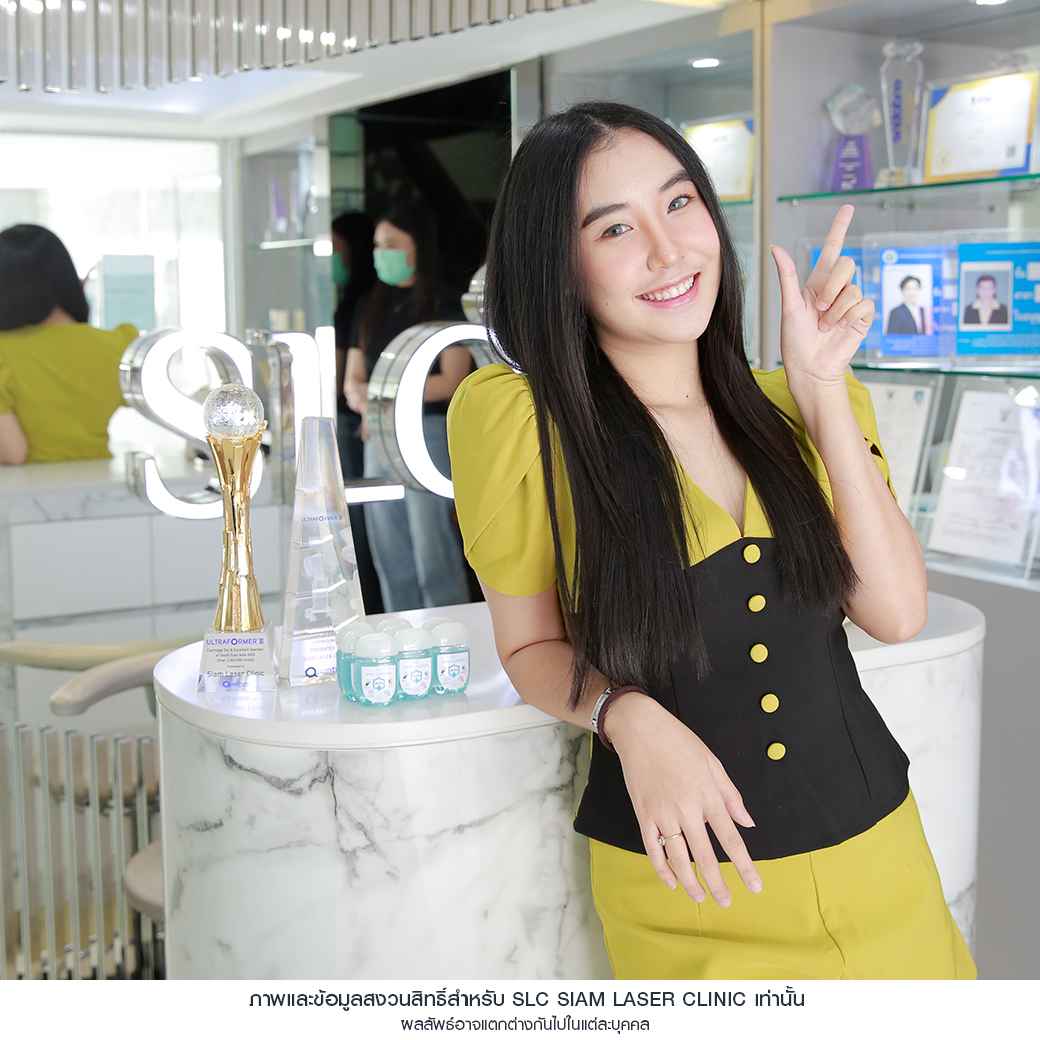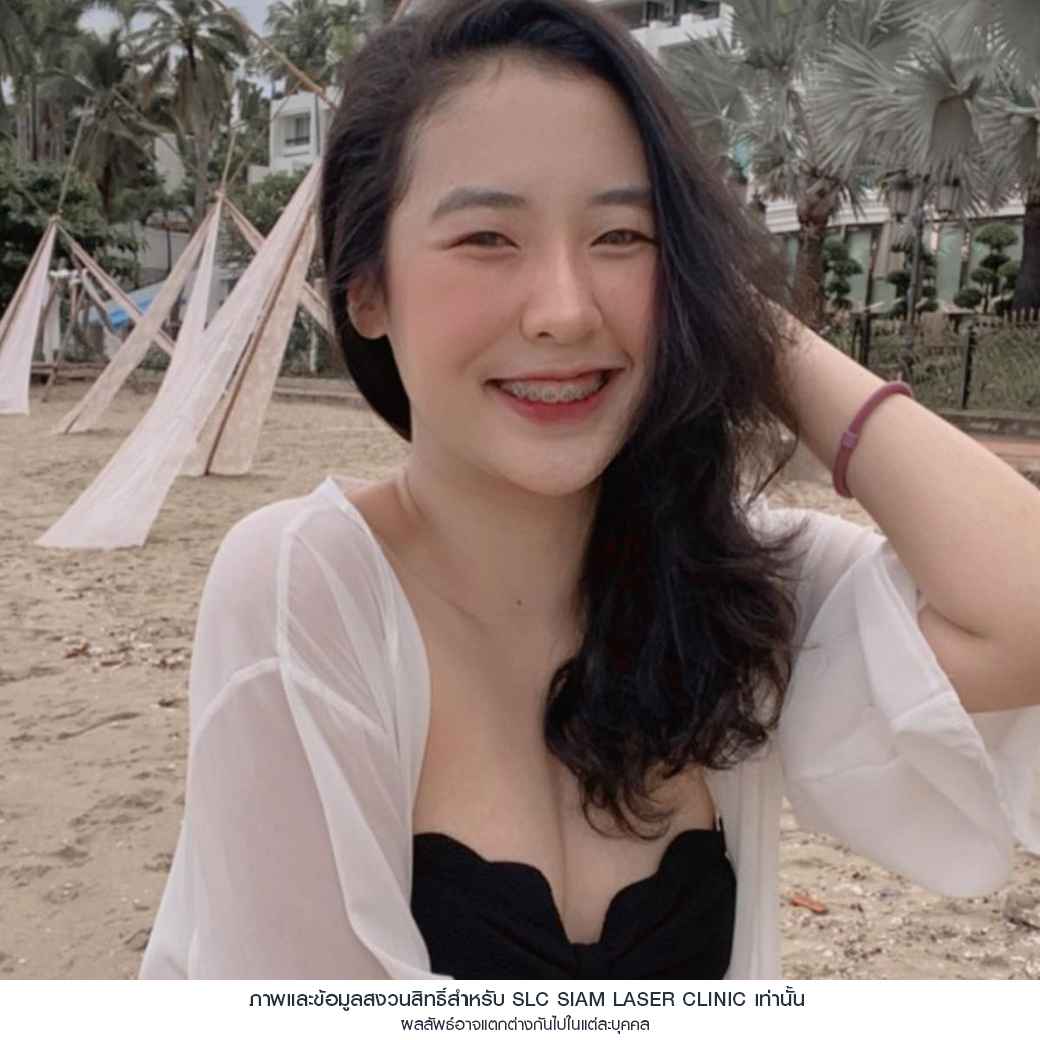 Concerns about the shape of the mouth
          Now I have also done a nose correction, which was done at SLC Hospital to make it fit perfectly, adjust to the face and it made me feel that I need to do lip injections to make it fit better with my nose. I did this because my original mouth was quite thin. When applying lipstick, it must be applied over the edge of the lips all the time, and when smiling, my gums are clearly visible. My mouth was also bent inward, and the mouth is upturned, not shaped, and most importantly, both the corners of the mouth were facing down. Dr. Da suggested that filler injections can help in all the problems that I had.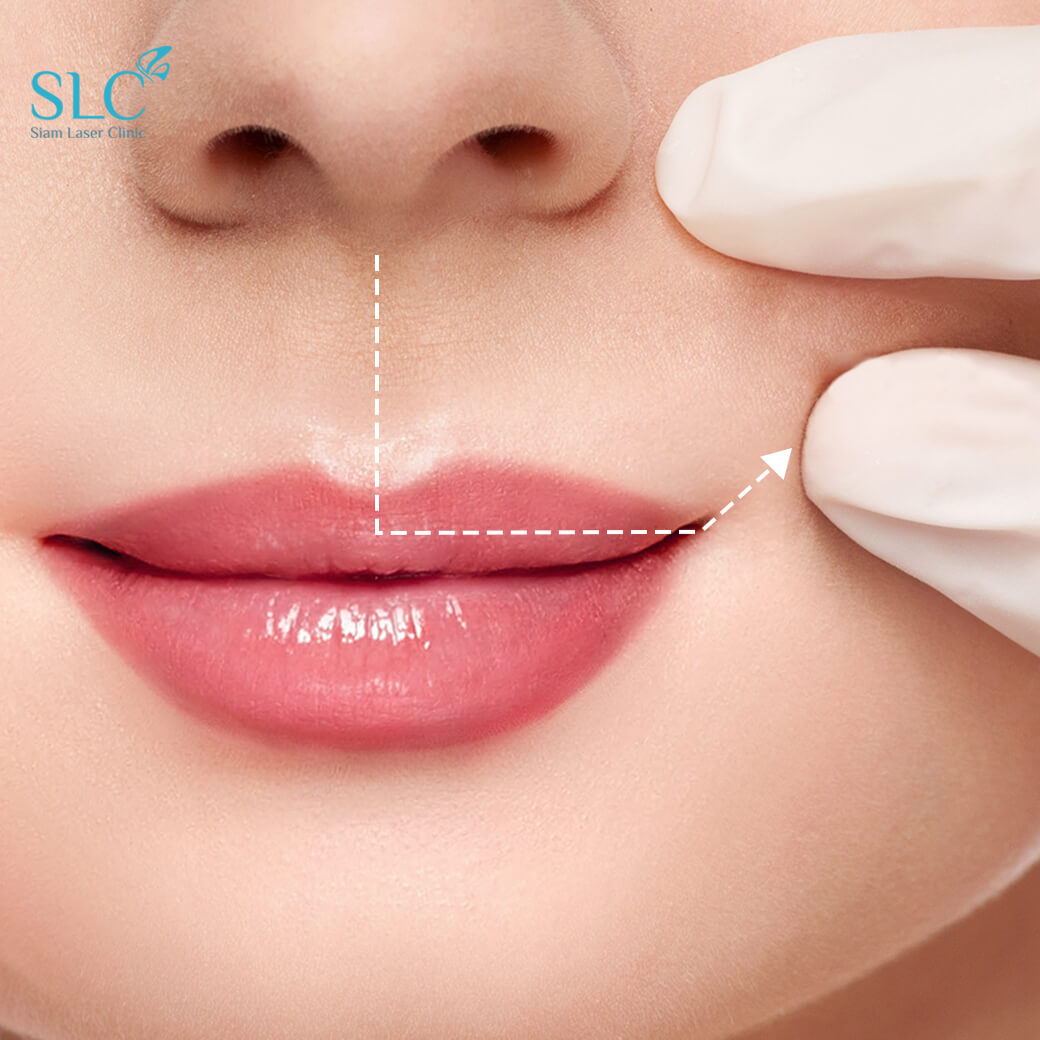 Why is it good to inject fillers to lift the corners of the mouth?
          Filler injection, in addition to helping to increase the shape of the mouth, can also help lift the corners of the mouth, adding a distinctive look to the face, to look bright, and look sweeter.  The corners of the mouth can be injected at SLC Clinic, as they use the unique technique of a specialist doctor to help balance the face, both the normal face and the smile in order to look charming and sweet and it also helps to look more friendly as well.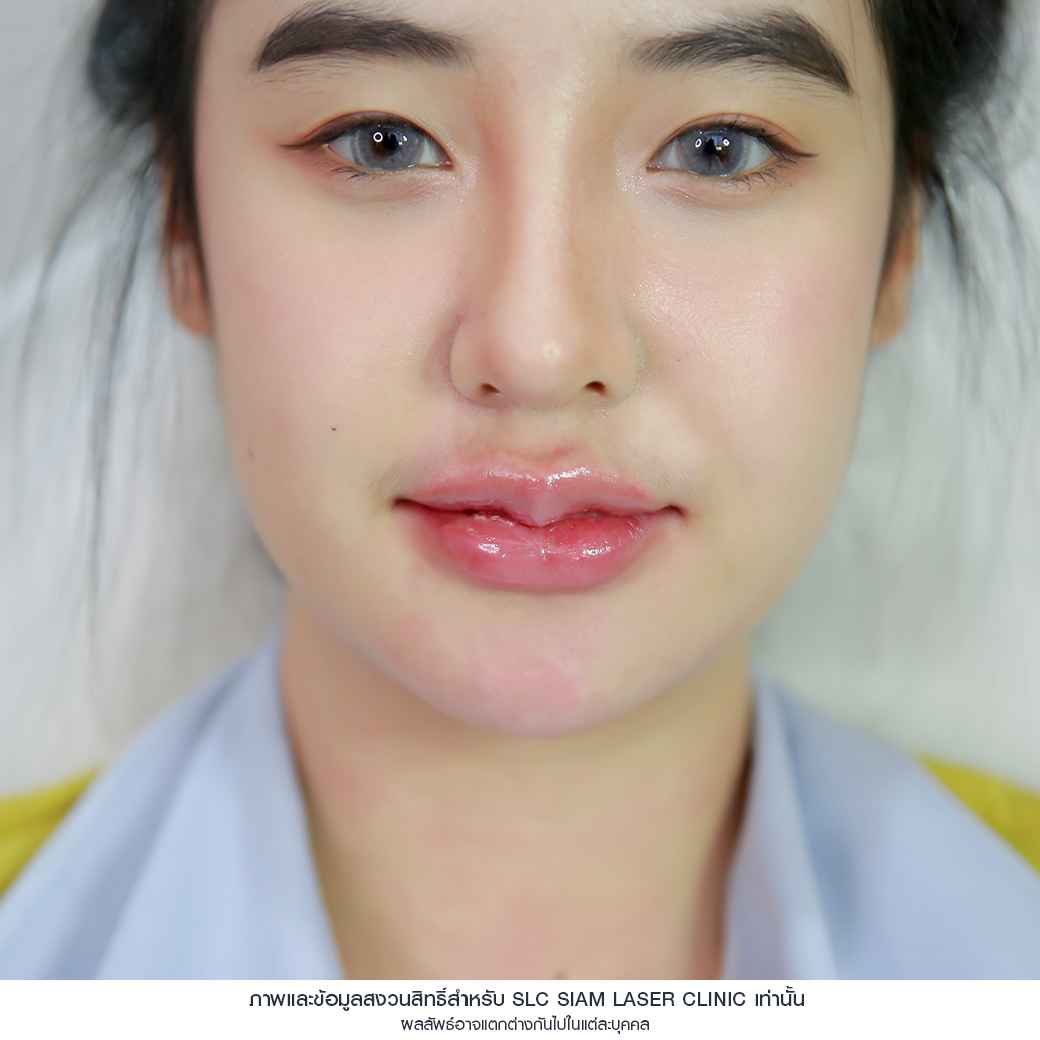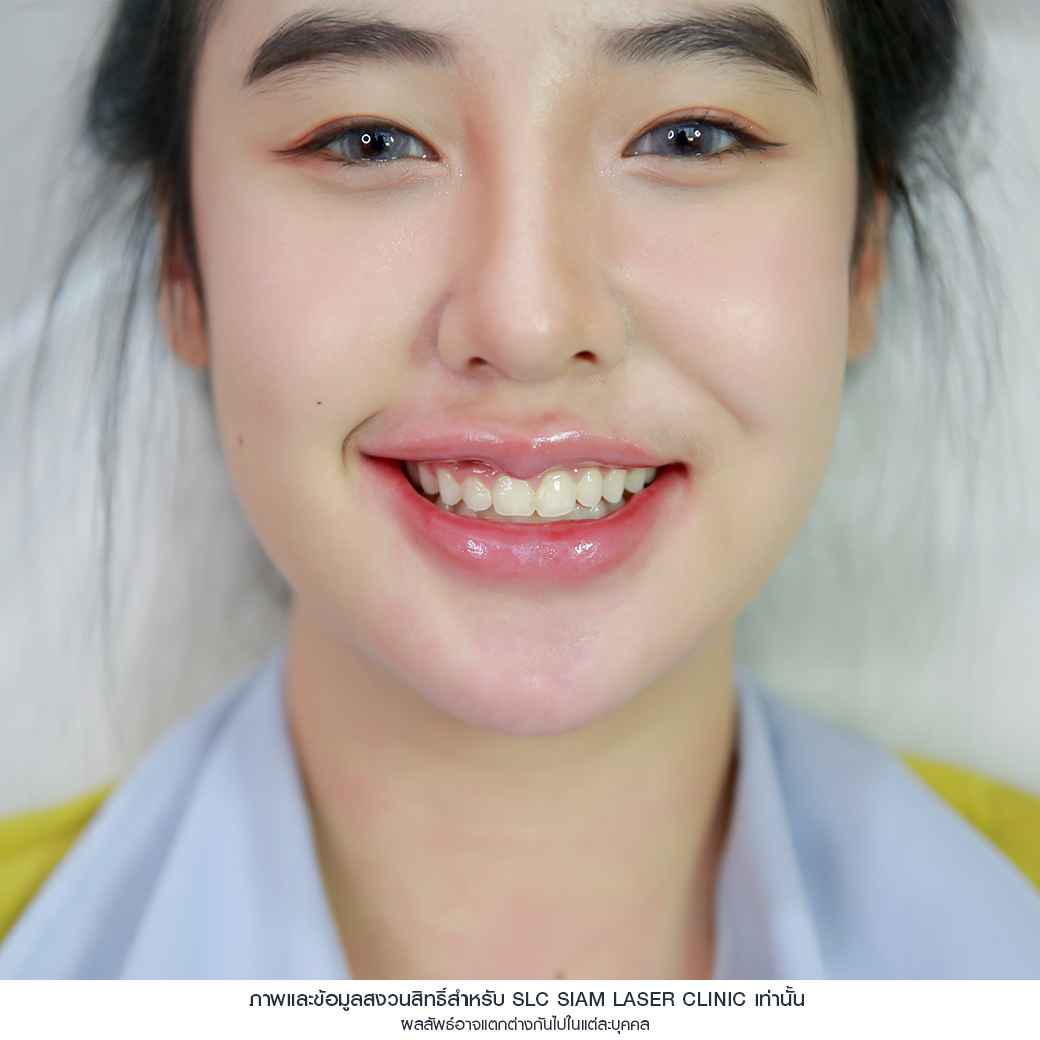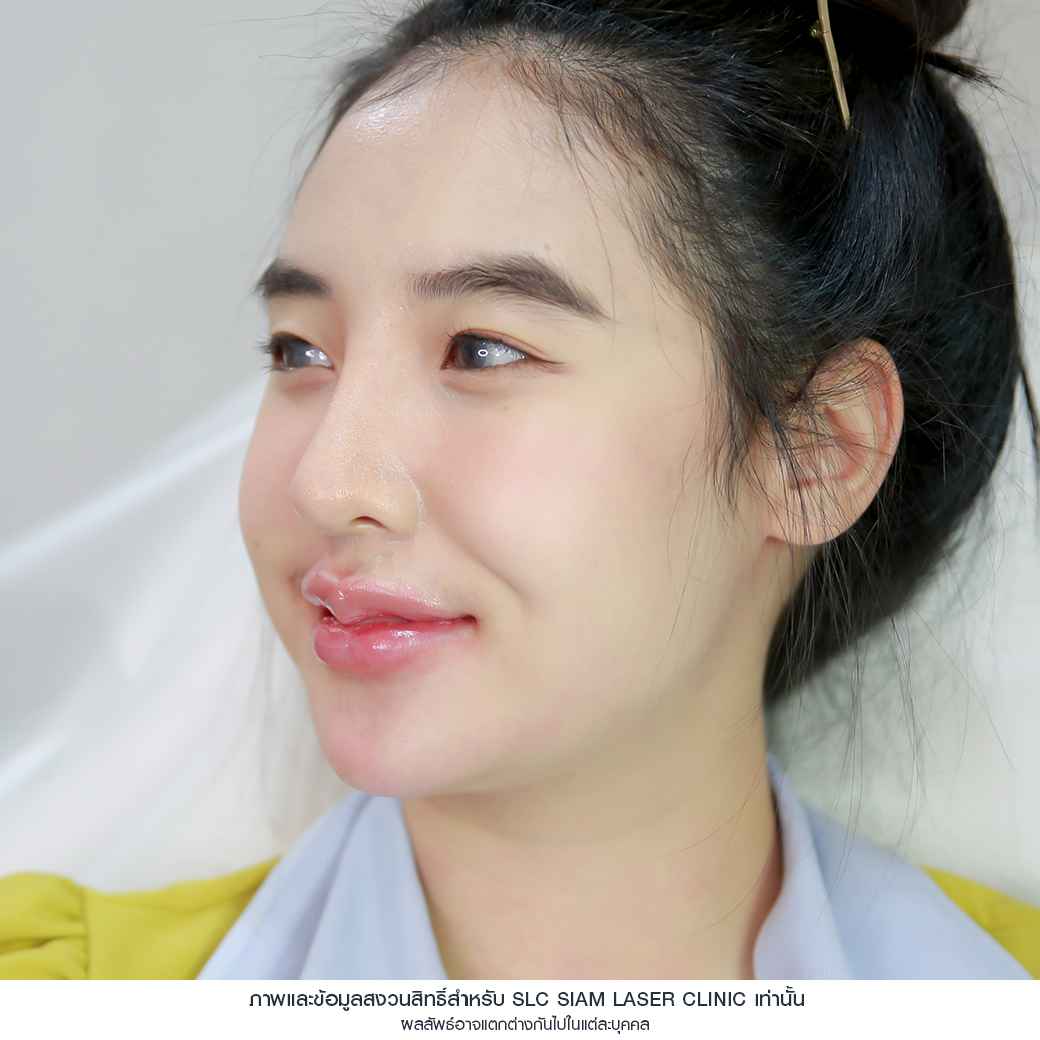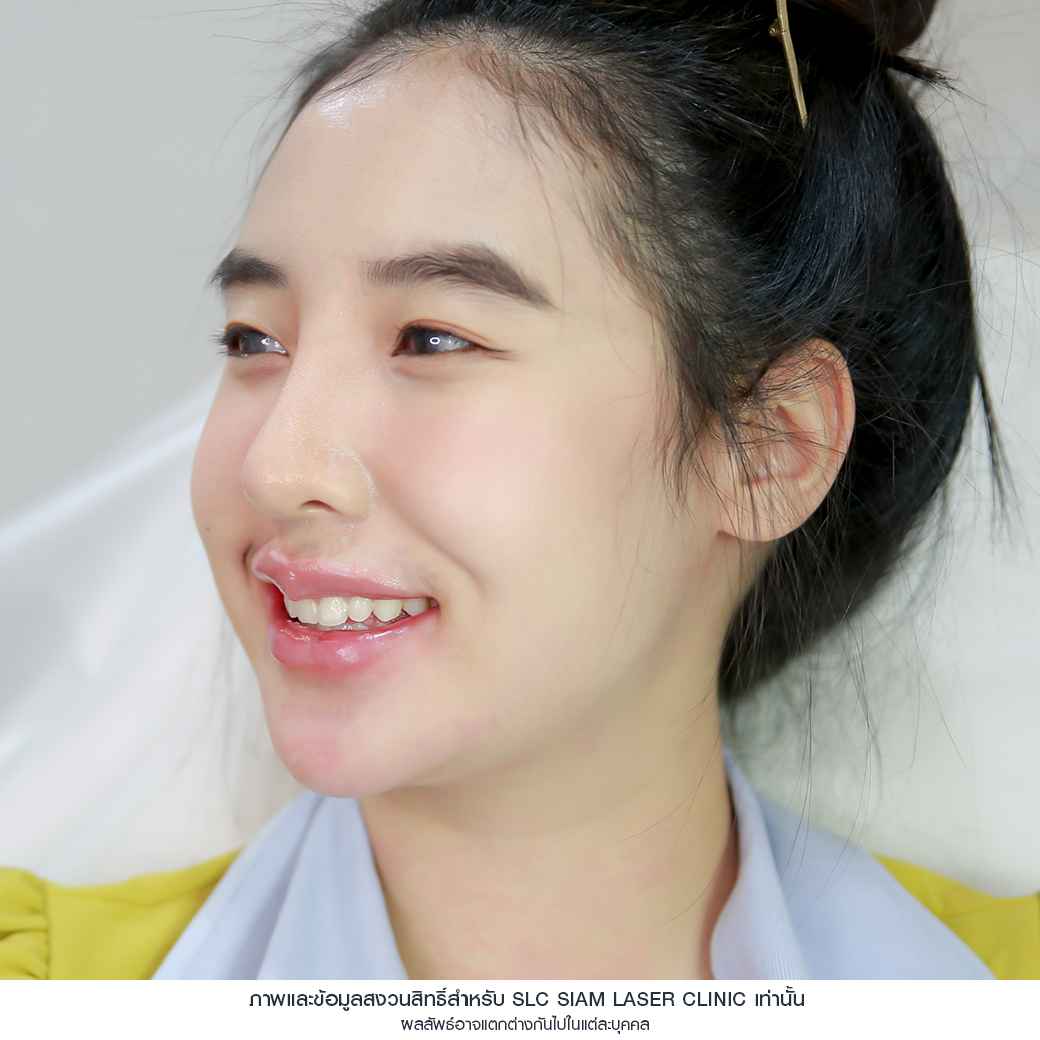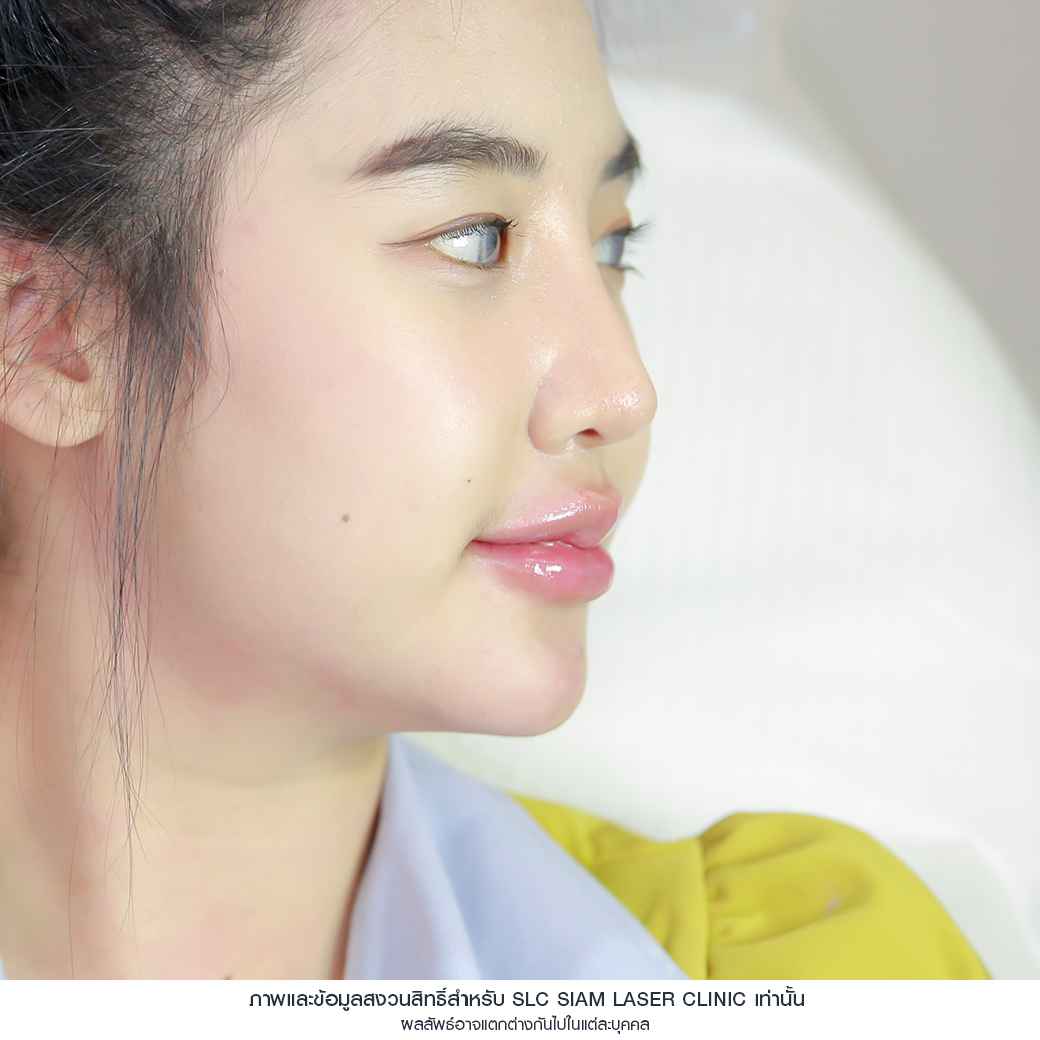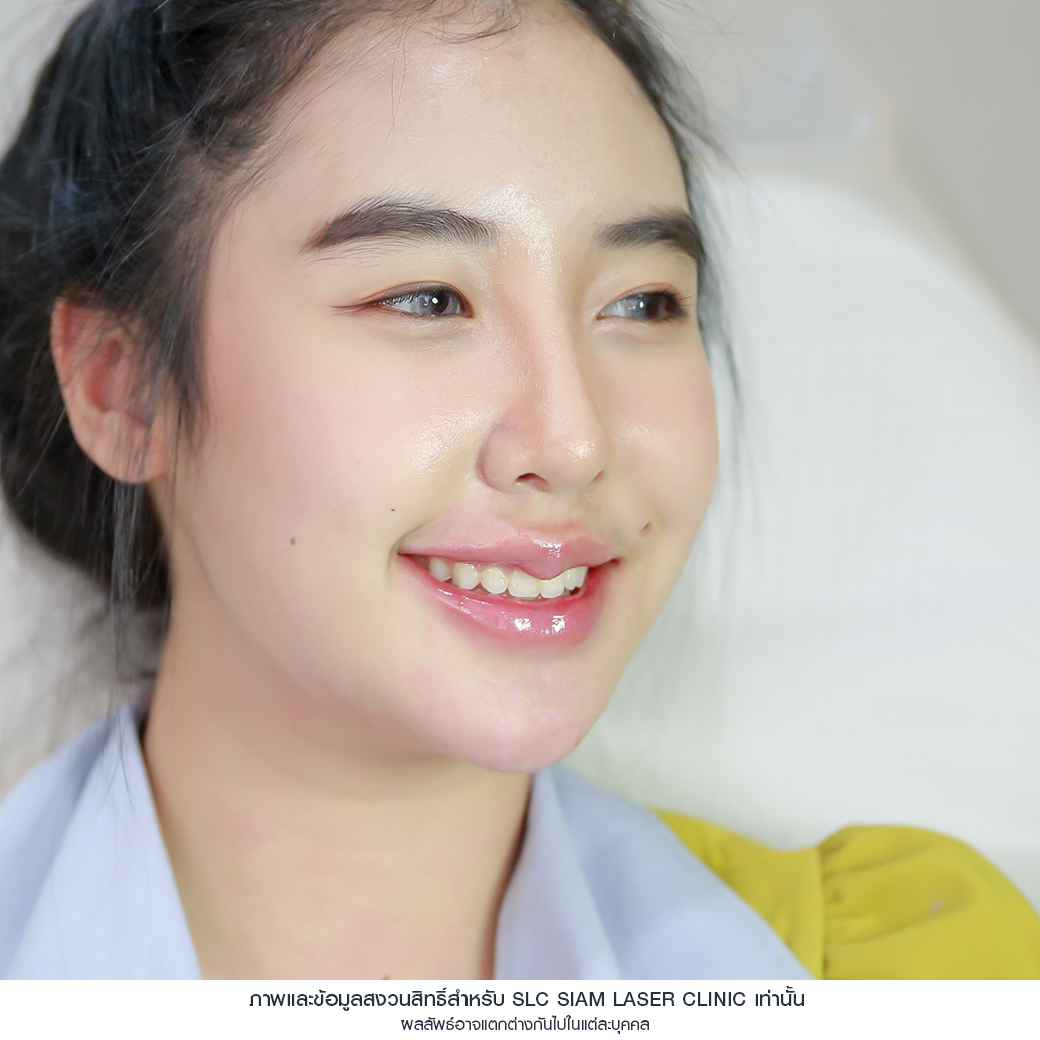 The feeling after the lip injection is done!
          "I can say only "wow". I like it very much. This is the shape of the mouth that I have always wanted. A very sassy mouth in the style that I want. After doing it, people told me that it's beautiful, fits with the face, that I look cuter, and everyone notices it. Of course, I will definitely come back to add more treatment with this doctor for sure. After finishing, I posted on my personal Instagram that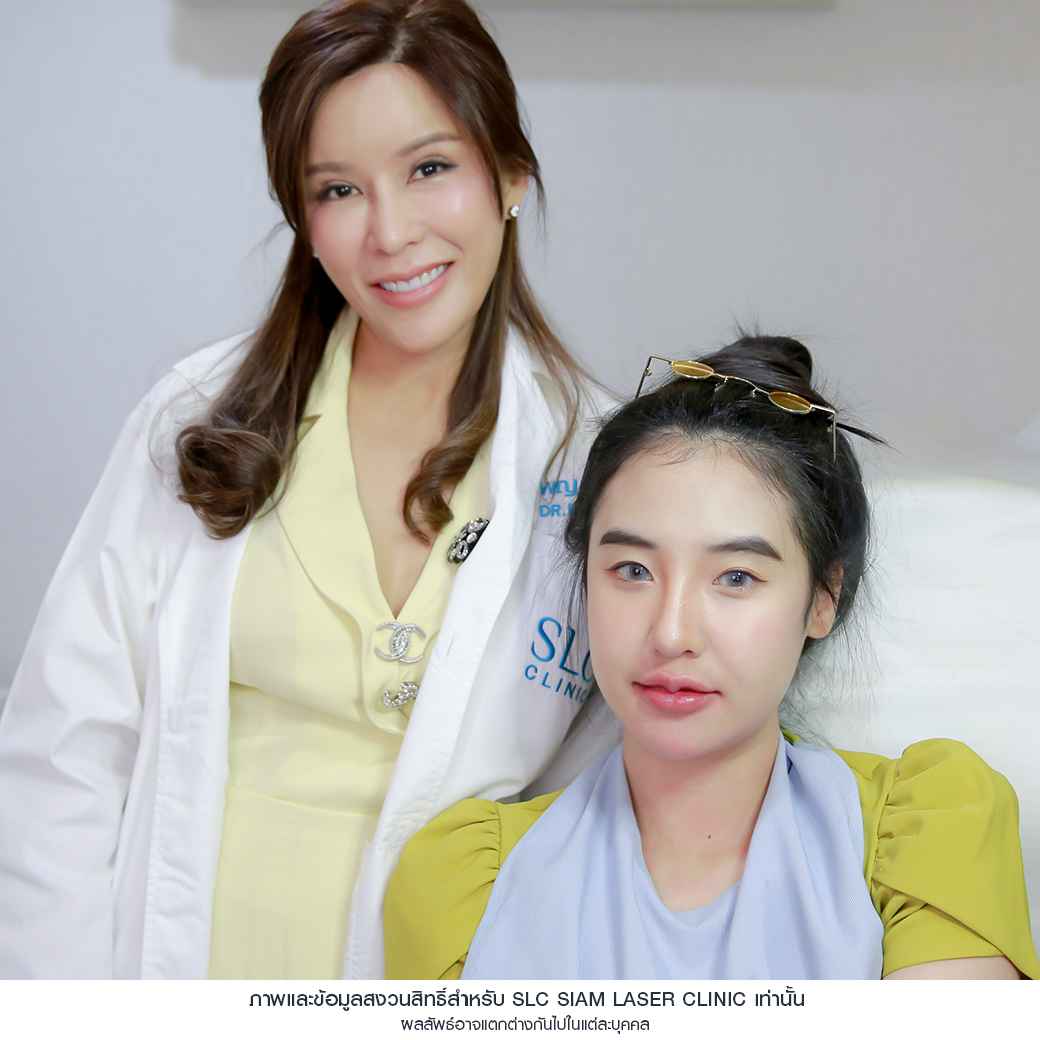 "Thank you 🙏🏻🙏🏻 Doctor Da for adjusting the shape of the mouth today 💋 to match the face shape. I can honestly say that I am very impressed. The doctor's smile is very nice. This is not related but I want to tell you that she has a beautiful smile.  I have to go back again for sure. I feel that's just the way I want it. The use of a good filler, a good doctor, can make my face change. Who can resist this kind of beauty? But anyone who wants to inject fillers with Dr. Da must hurry to reserve an appointment because the doctor is very popular, full of queues 😍"

           "After the injection, I saw the mirror and my heart was fluttering. The right mouth, the right lips, the right face, the right nose, everything matched. There was almost no swelling or bruising. Now I'm more confident when I take beautiful photos at any angle. I don't need to waste time applying makeup and lip liner for a long time. Anyone looking for lip injections that fits the face very well like this, I recommend you to reserve an appointment to do it at SLC Clinic. Don't wait, reserve first, be beautiful first!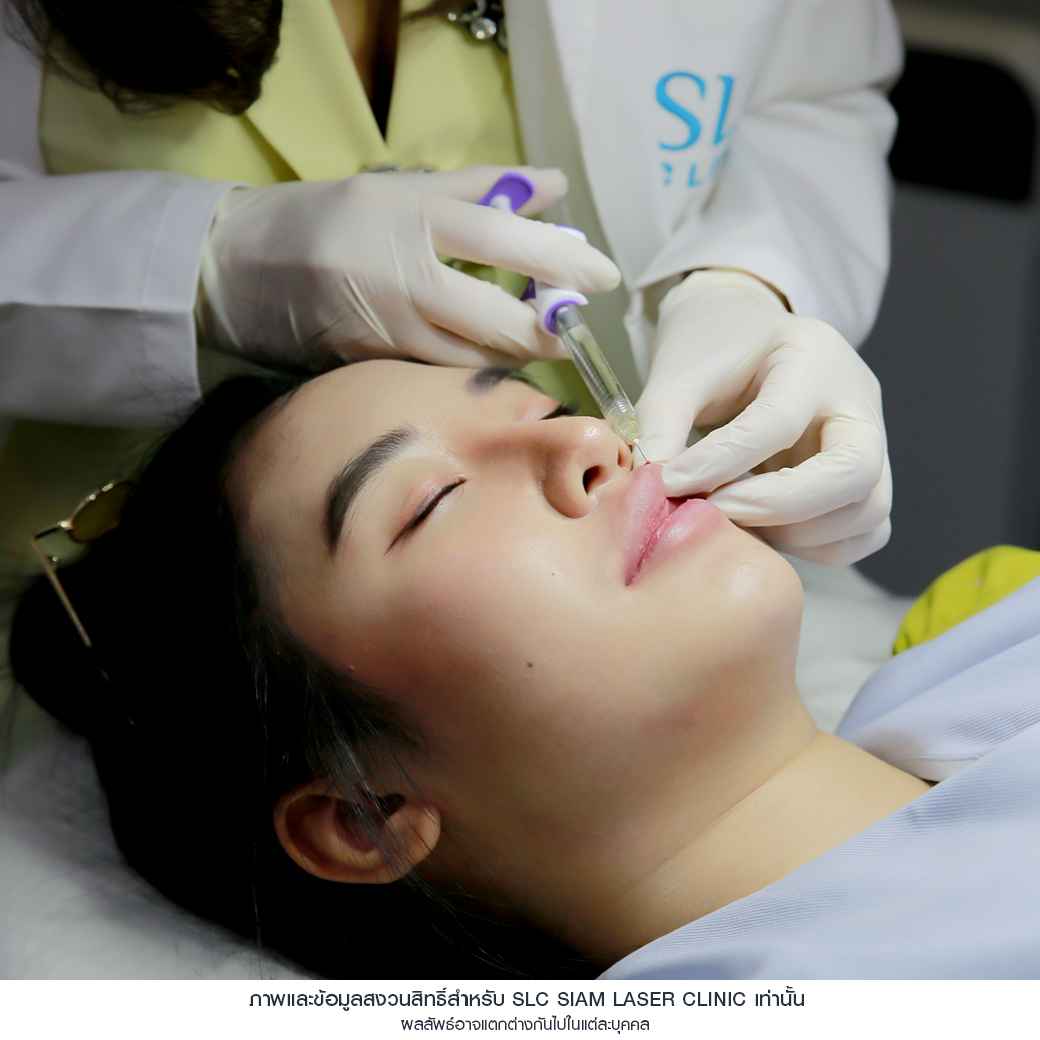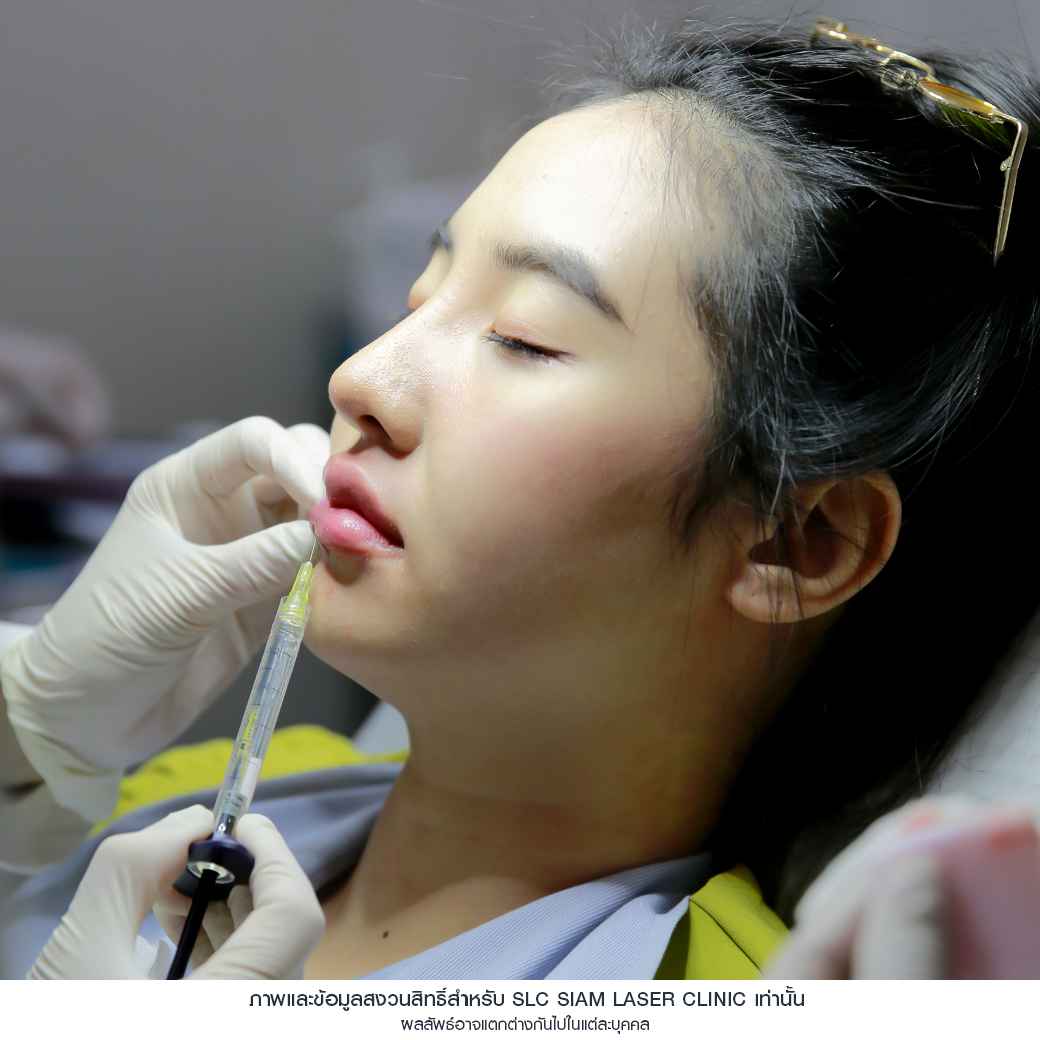 Filler injection has many factors that need to be considered such as: choosing a location, choosing the right doctor and the importance of the use of genuine fillers. When we use good fillers and inject with highly experienced doctors with special techniques, we can be beautiful and comfortable and safe. It is easy to check genuine fillers.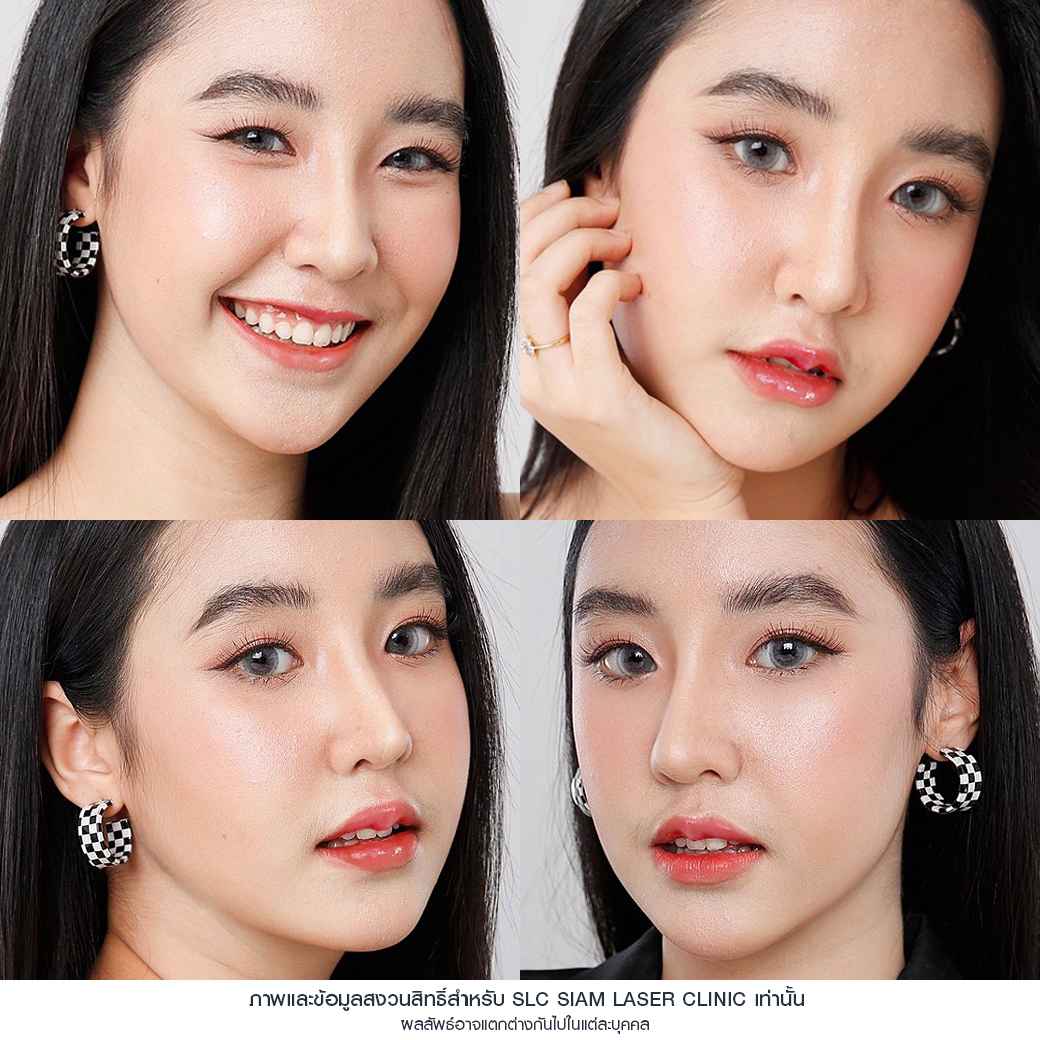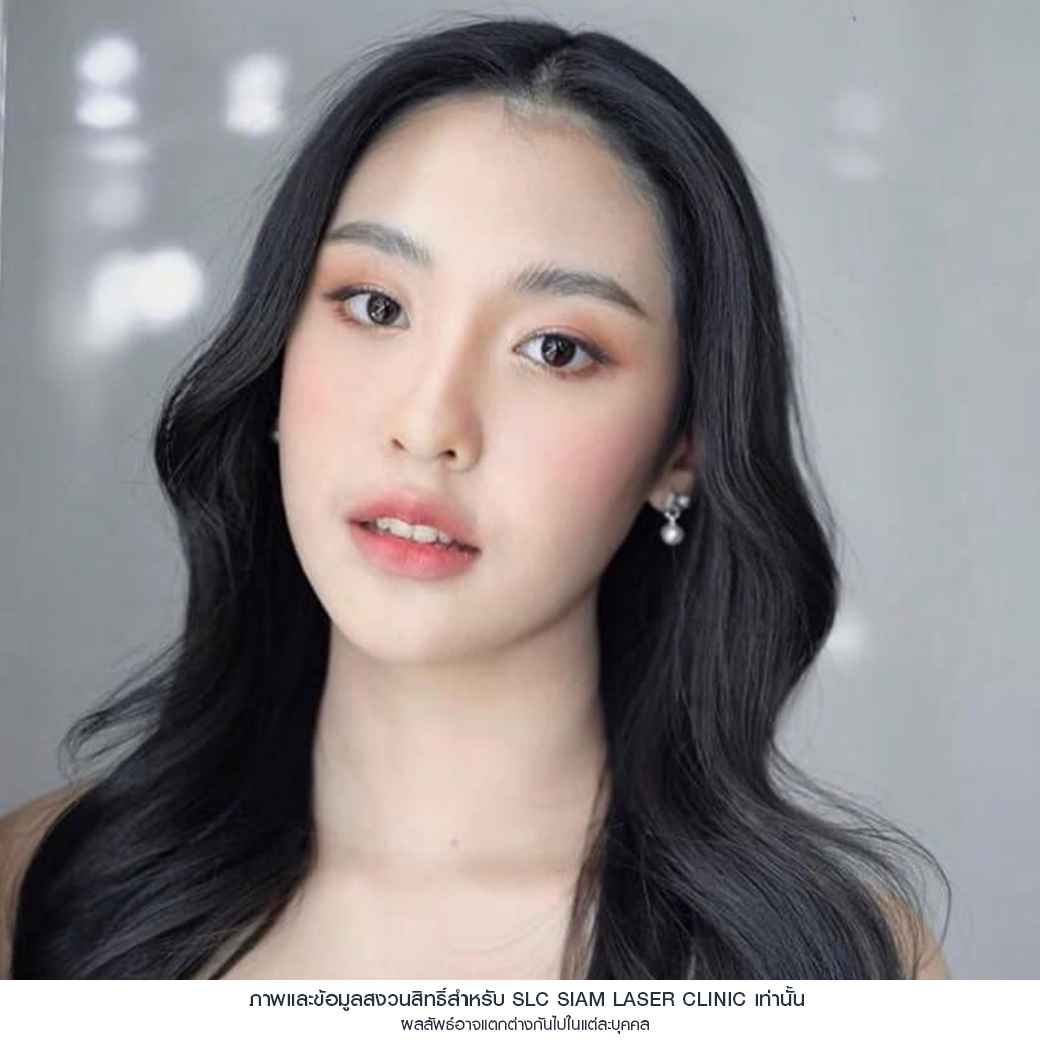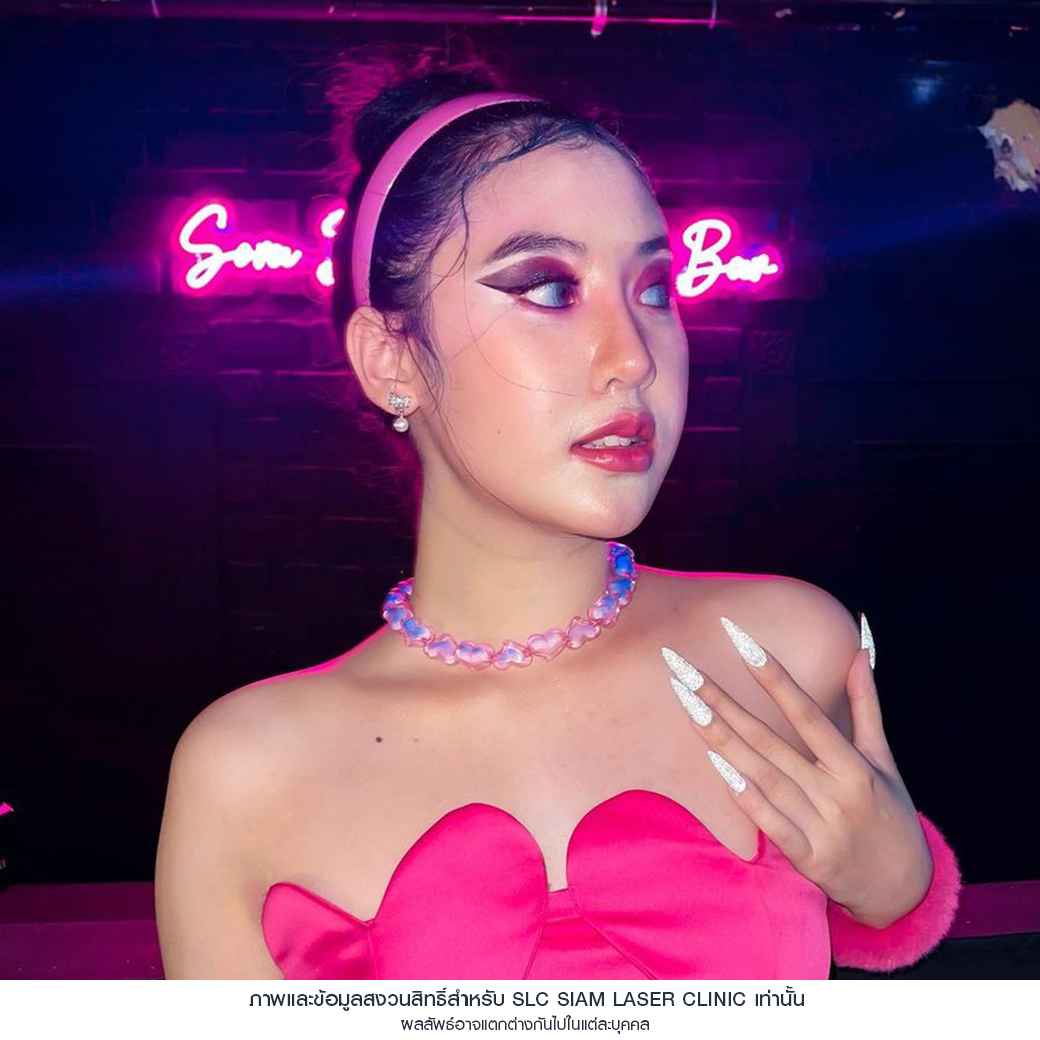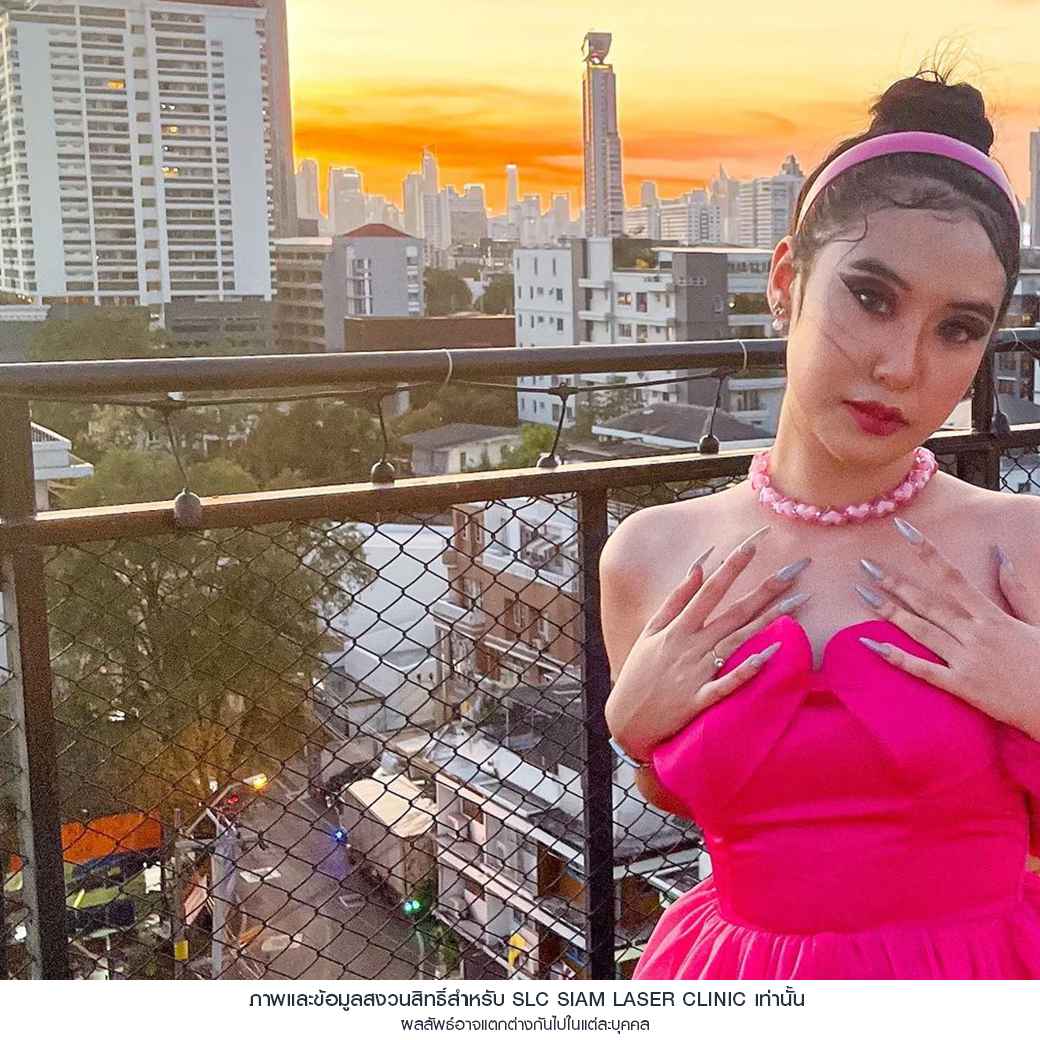 สำหรับผู้ที่สนใจโปรโมชั่น คลิกสอบถามเพิ่มเติมทาง FB และ Line@ ได้เลยค่ะ
ดูรีวิวฉีดปากสายฝอ เพิ่มเติม