Being teased until completely discouraged!! 

Change new skin, acne scars, damaged skin, acne invasion
with Fraxel Restore Laser and E Matrix ETWO
          Has anyone encountered a problem with acne, a damaged face, pimples that have almost no gaps for acne to appear? It makes you feel like you don't dare to go out anywhere and you lose self-confidence. This is the case of King and Tham. We have a skin care program for acne that can actually cure and solve the problems, returning confidence to the skin!
Acne is small but can create big problems in life!
           Acne face, moon skin, perforated face, worm face, ghost face, every word that bullies us. With the case of King Kingkan and Thammasat Sahatham Chumanee from the Makeover by SLC Season 2 and season 3 projects, who faced the same problem, which is acne, almost all types of acne, pimples, clogged acne, inflamed acne, and blackheads.


Lack of confidence in life, afraid to meet people, afraid of being shunned!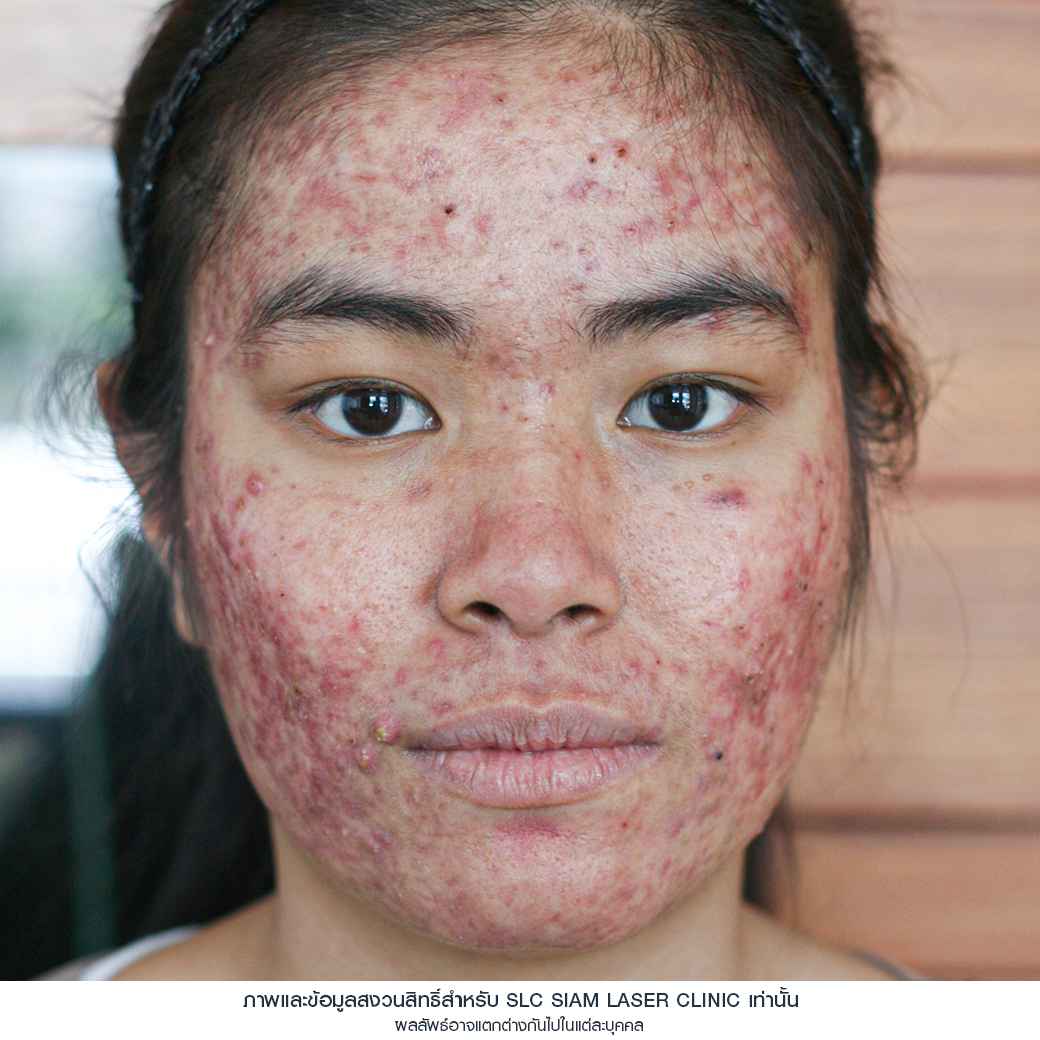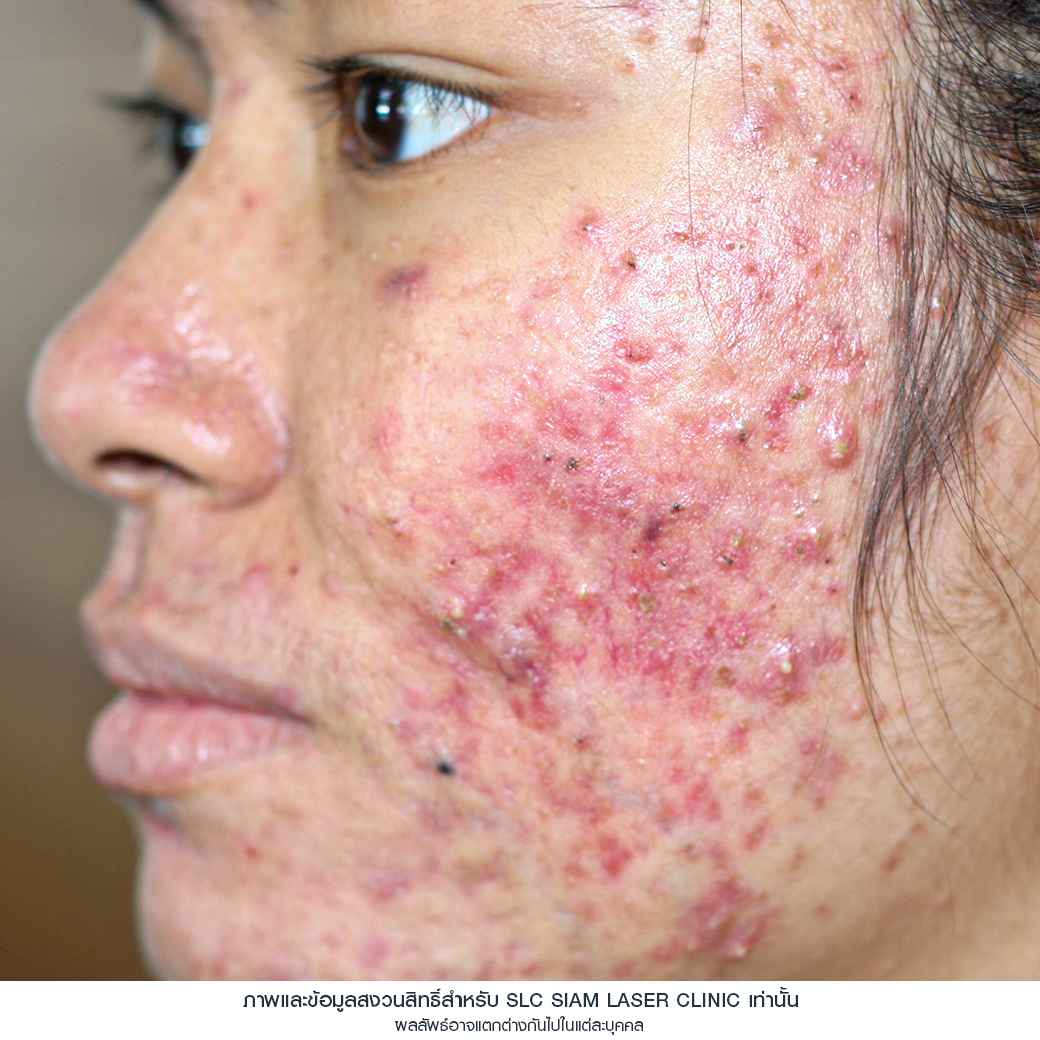 The first case, Mr. King has severe acne which covers the whole area on the face caused by allergy to steroid substances from whitening creams sold in the market, which at first starts only as a small pimple. As a teenager whose hormones change, it causes a small pimple. With the desire to get rid of acne and to whiten face, I try to use whitening creams that are sold in the market. (I came to know later that it was a cream containing steroids and that it was not standardized and not certified by the FDA.) At first, the face became whiter, acne is really gone but after using it for a long time, my friends told me that it looks like the skin is thinning until the veins are visible. When I looked at it, I was shocked. So I tried to stop using the cream for about a week and then after I stopped using it, the acne began to gradually come up, inflamed acne began to pop up all over the face. I was so scared and shocked because I had inflamed pimples that covered my whole face!



The more acne, the more you need to cover up and it makes the skin more damaged!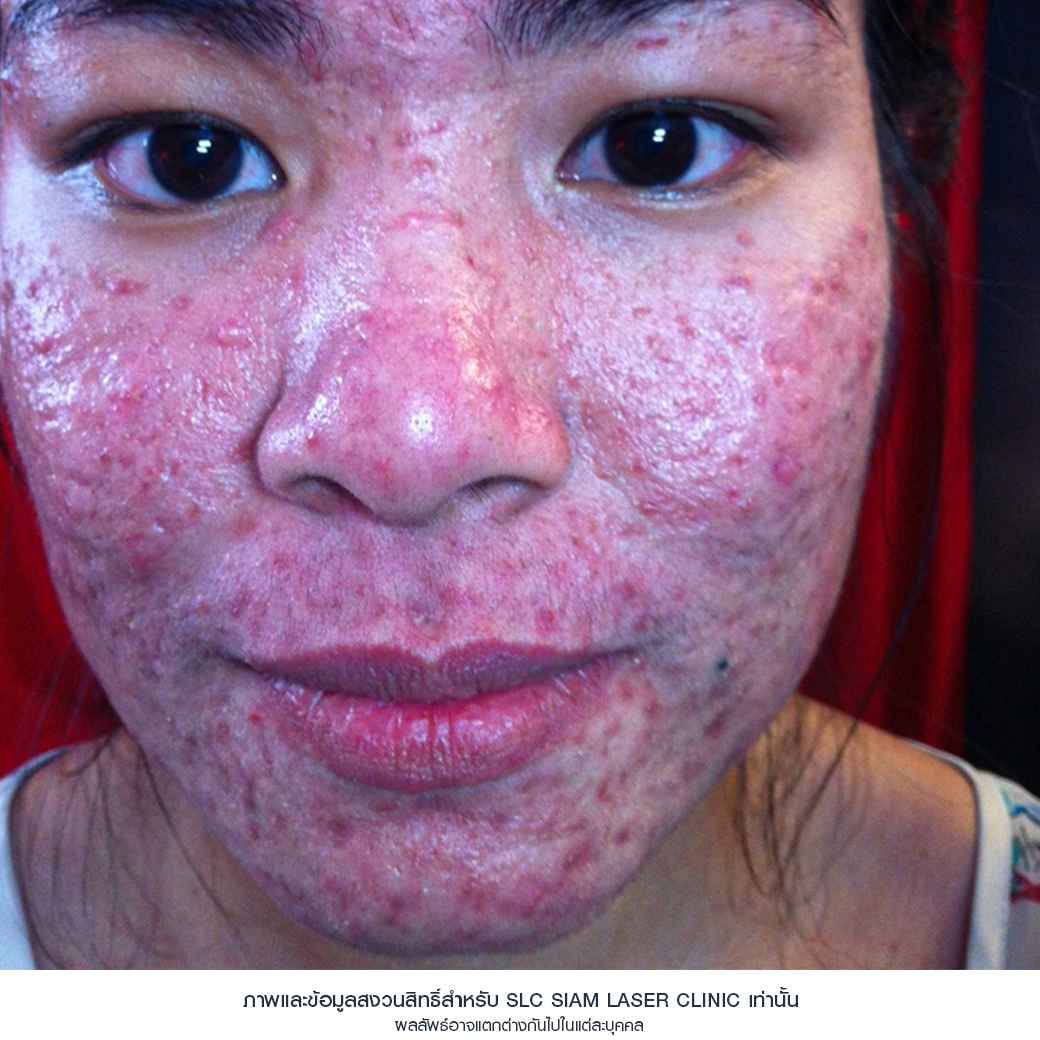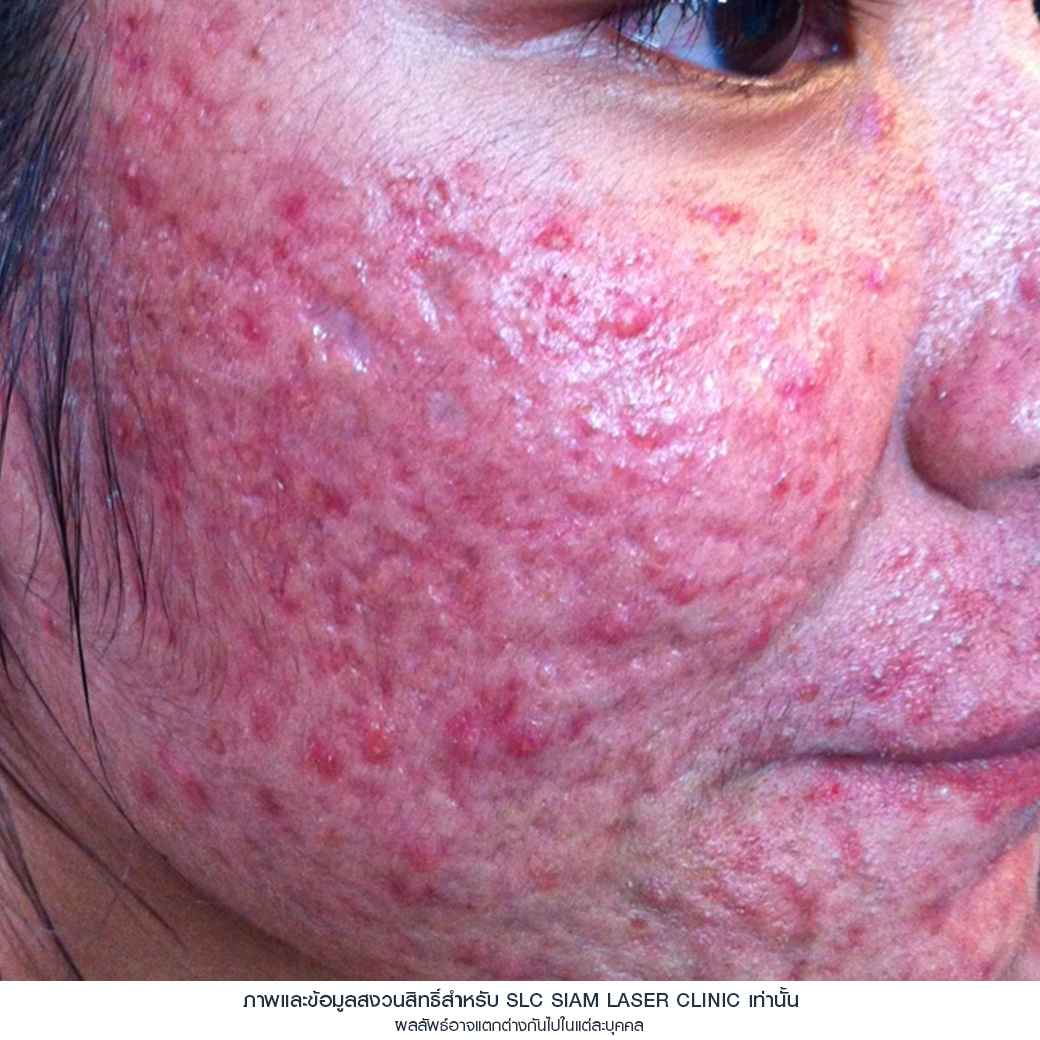 The first time I got acne, my solution was to apply makeup to cover acne. Applying foundation and powder over it, but it became even worse! The more acne, the thicker the makeup with acne inflammation and makes the skin weaker. The thick makeup clogged the skin and the acne was more obvious. The make-up looked thicker and makes me look older and unnatural. I almost want to cry every time I look in the mirror.



Acne face, worm face, bully words that haunt my mental state permanently.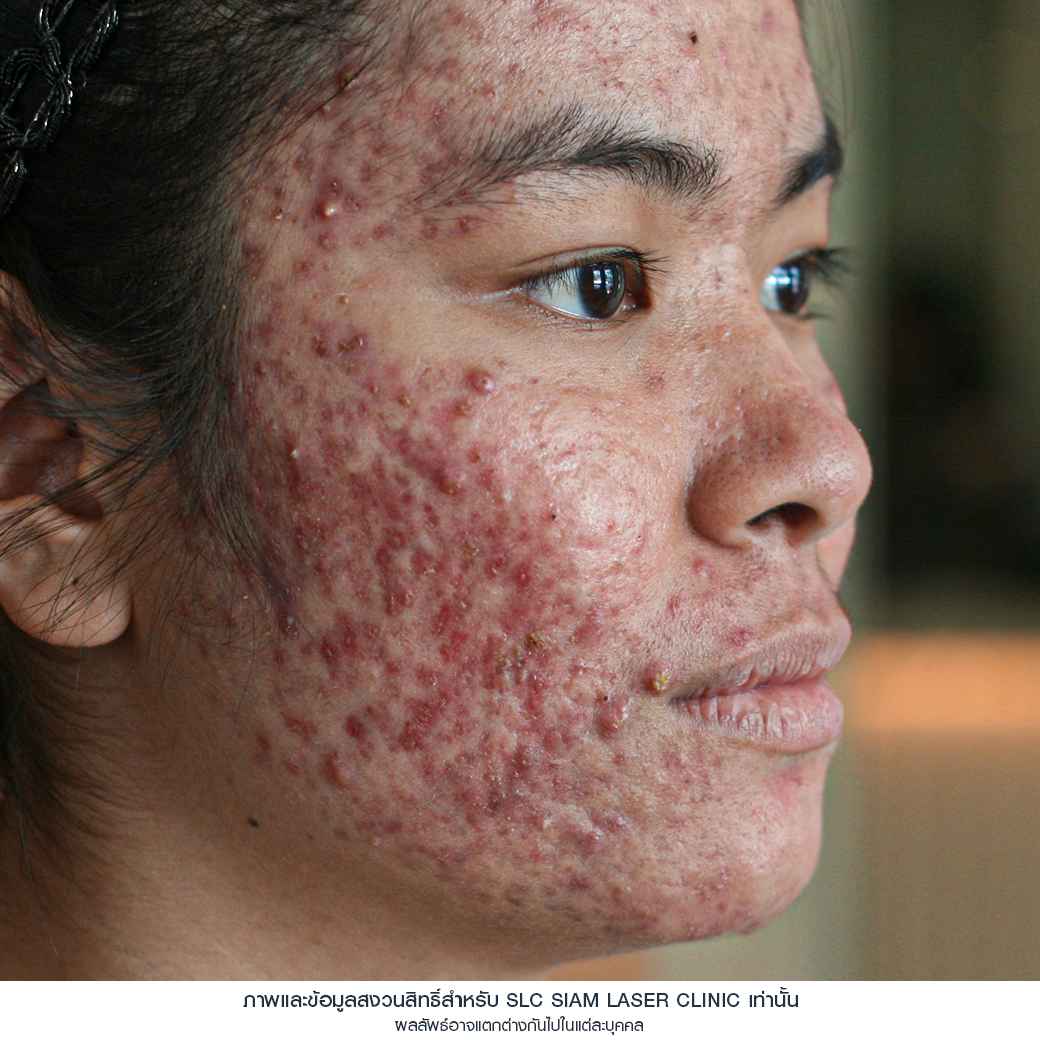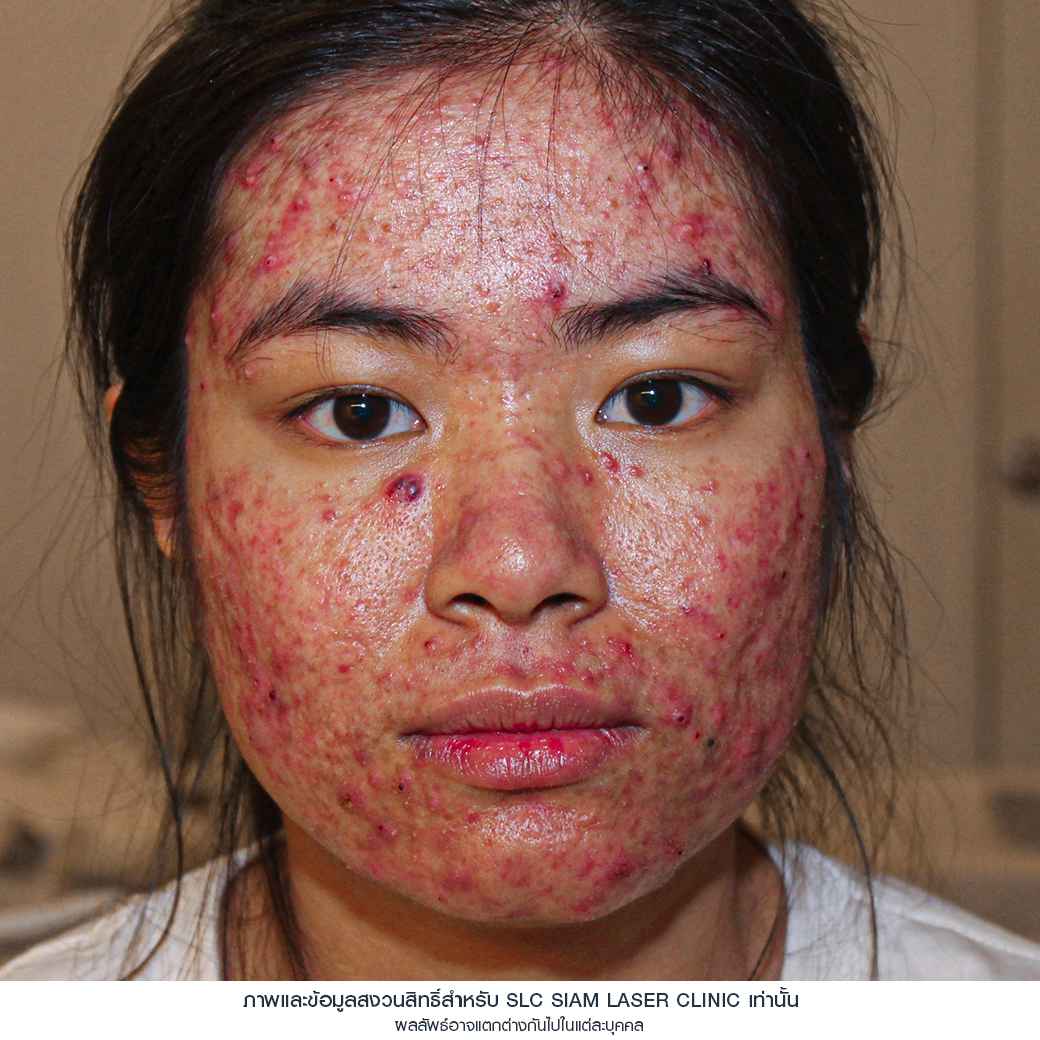 During college, it's the moment when we feel that we should be able to dress up fully and beautifully but because my face is inflamed with acne all over, it made me not dare to go anywhere and not wanting to meet people. I don't want to take photos. Some people don't dare to look at my face because it's so disgusting and it even makes them not want to eat with me. Each word of theirs made my mental state much worse.  



Acne face, damaged skin, acne invaded until there is no room on the face.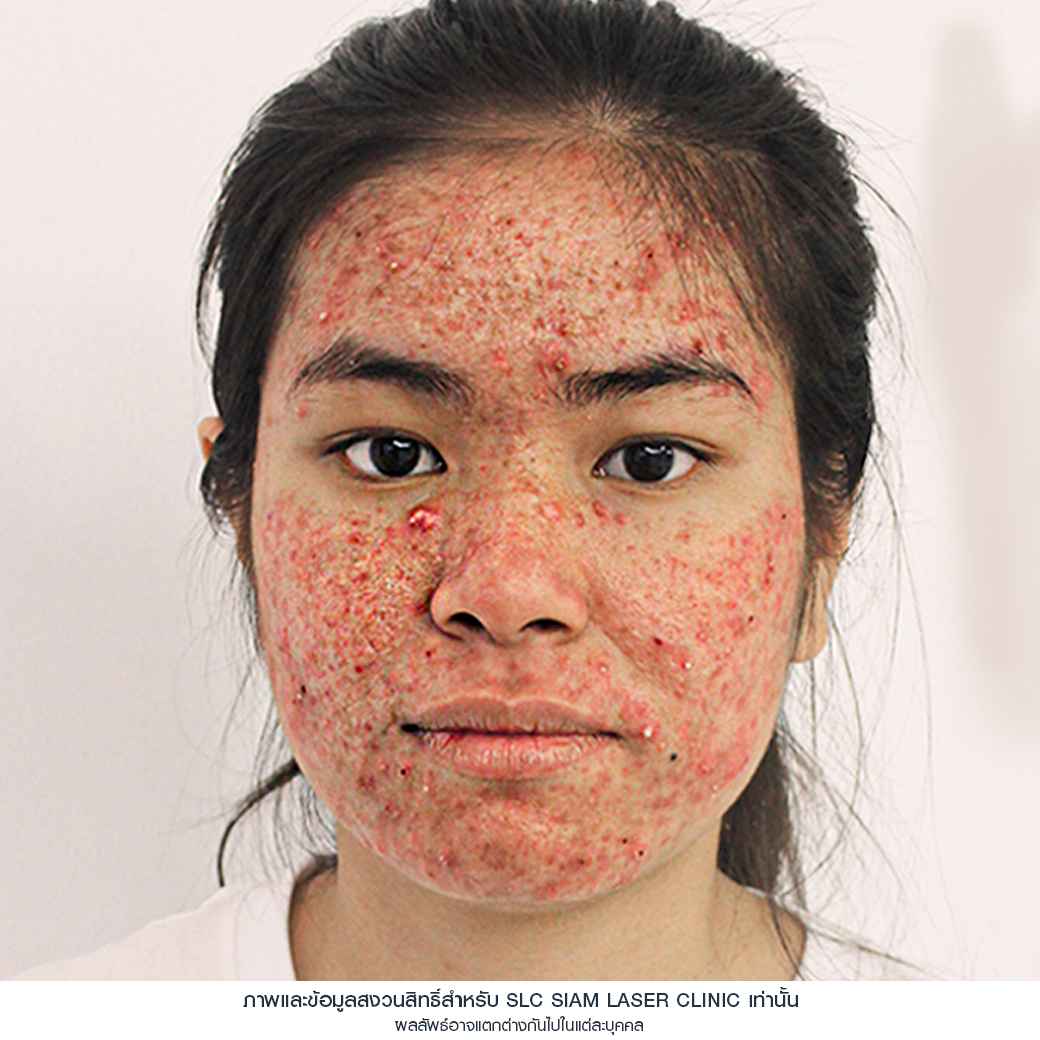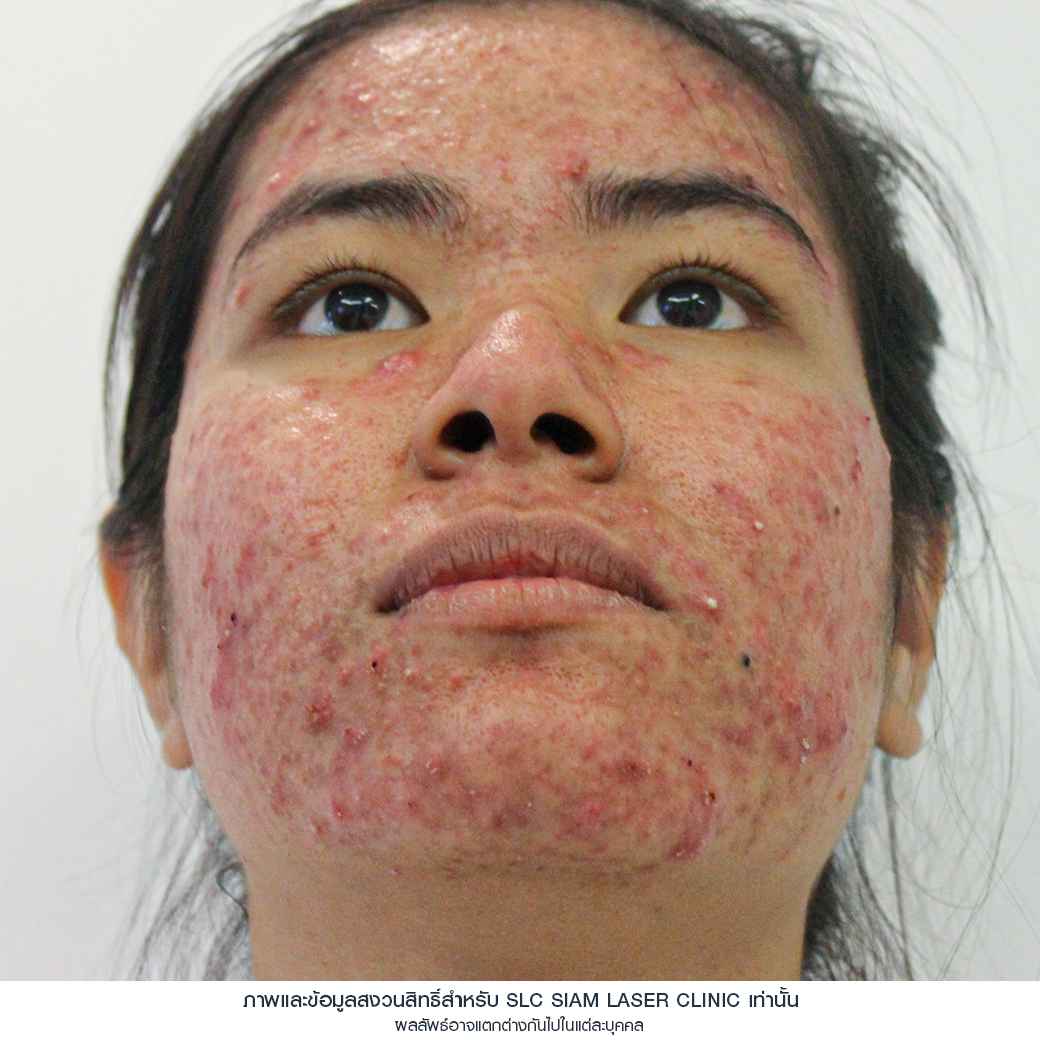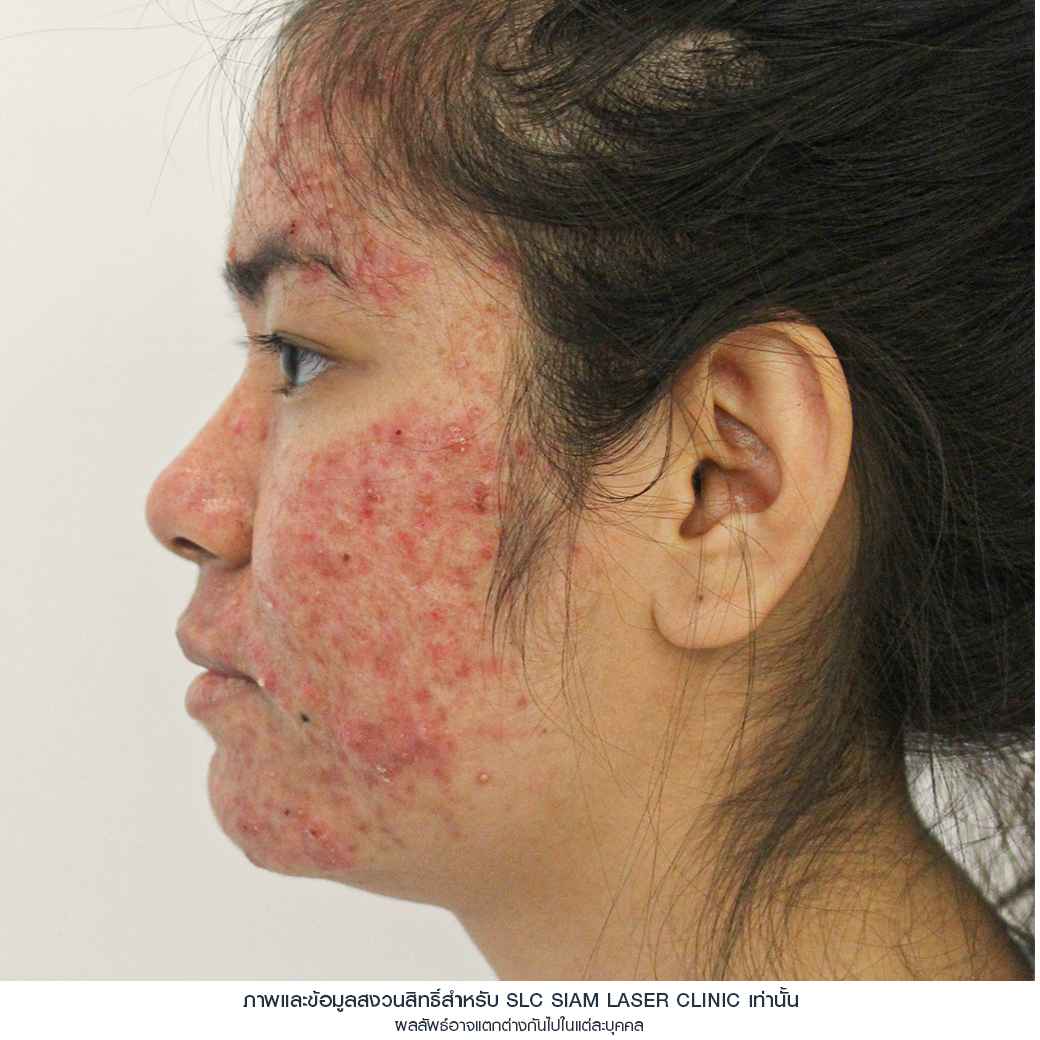 Every time you look in the mirror you still feel bad about the skin. From the time of school until graduation. Wherever you go to apply for a job, when you open your face, many people will be shocked and even suggest that you go to treat your skin first. It's very stressful that you don't even want to be here or to ever see anyone again.



Start taking serious care of the skin but the acne still won't stop!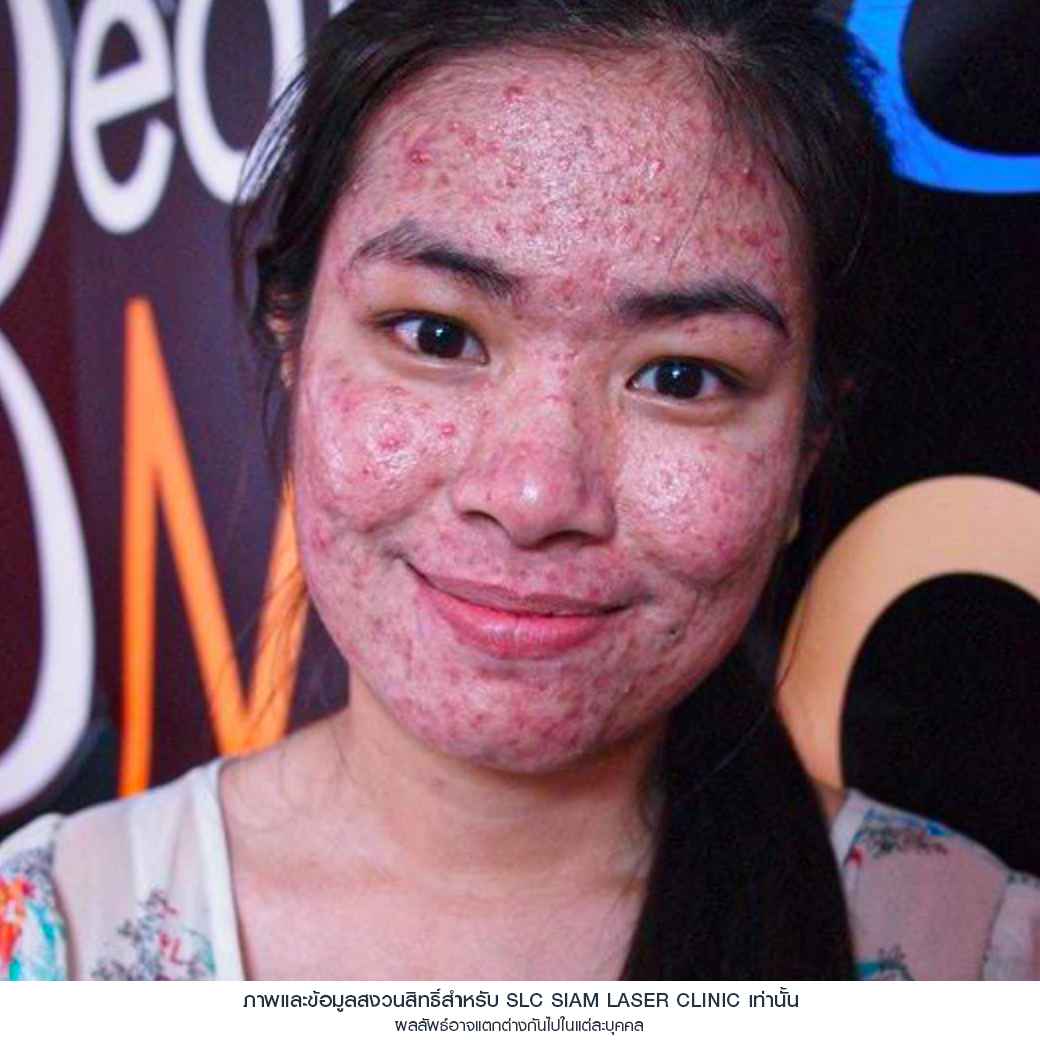 I started treating my skin by visiting a specialized dermatologist, in which the after the first treatment the acne started to disappear and then come back up again. This cycle kept going on for a long time until it feels like the skin is starting to become resistant to drugs. No matter what I did, I started to see no results and at some point, the acne disappeared but it was replaced with acne scars. It looked like the surface of the moon. I was left with a face with acne and deep holes that even make-up can't cover.

The turning point in life is thinking of joining the Makeover by SLC project.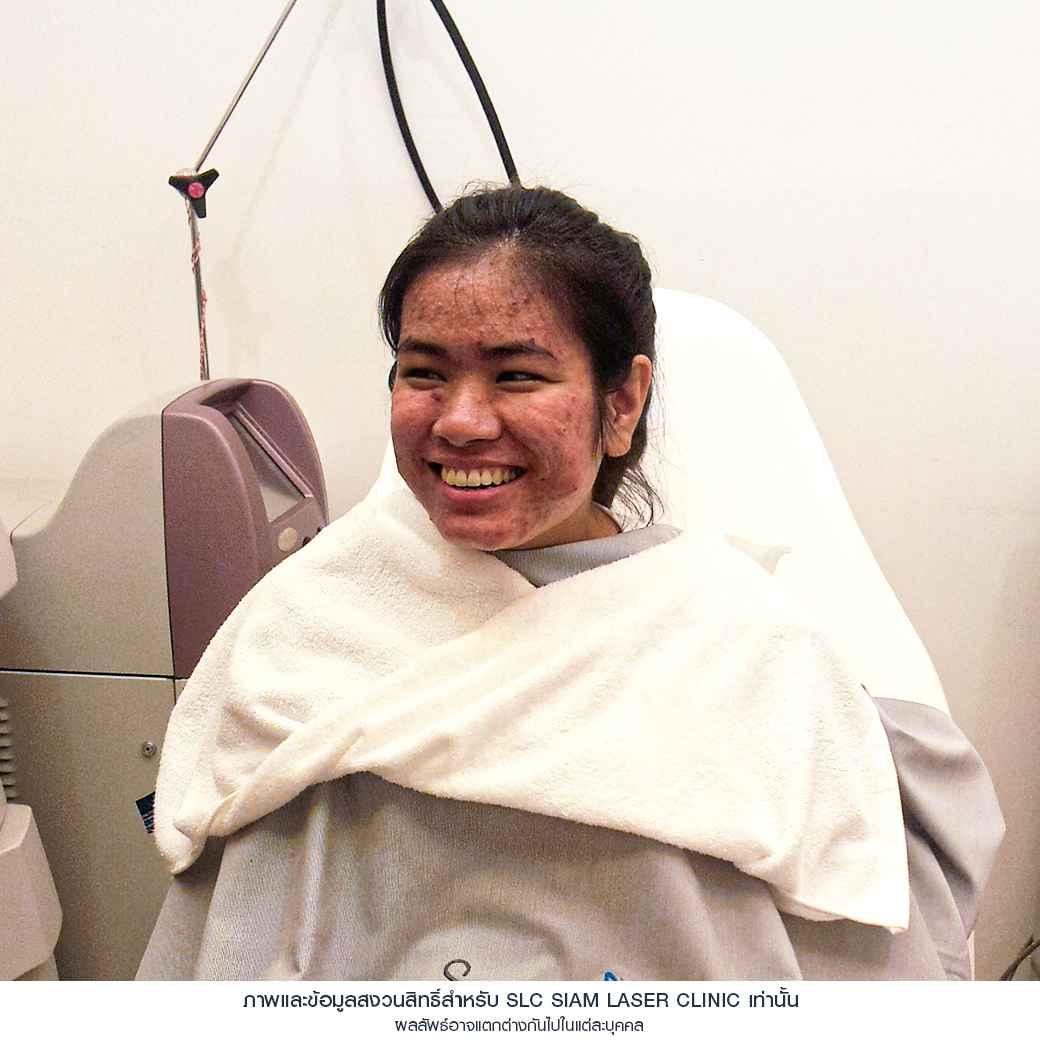 We want to get out of the word "worm face, acne face," and want to show our face, show our skin like other people. So I tried to apply for a makeover project with SLC until I passed the qualifying round and began to seriously treat the skin in a serious manner. At that time it was hope that I was given the opportunity to make a big makeover.

Skin care, acne treatment, complete technology, full technique along with a team of skilled specialist.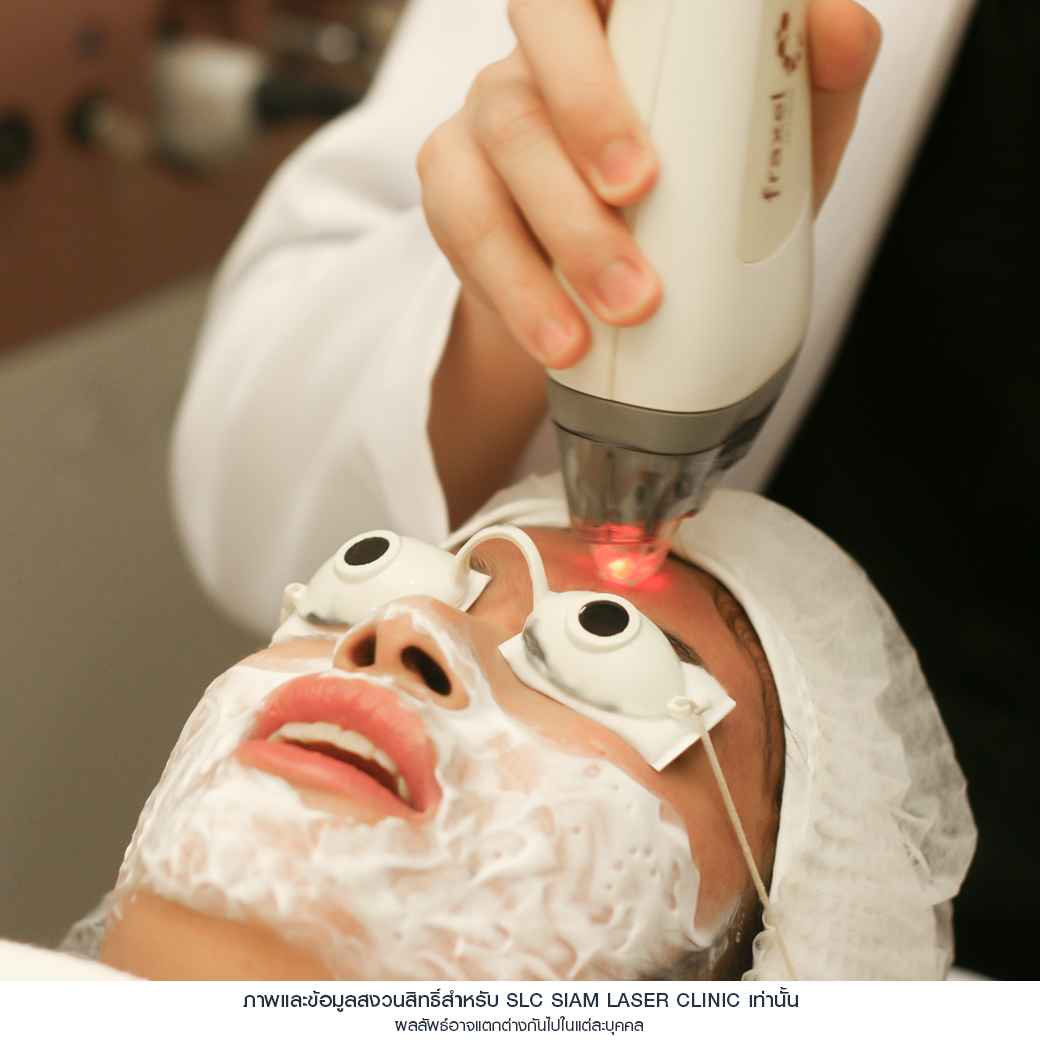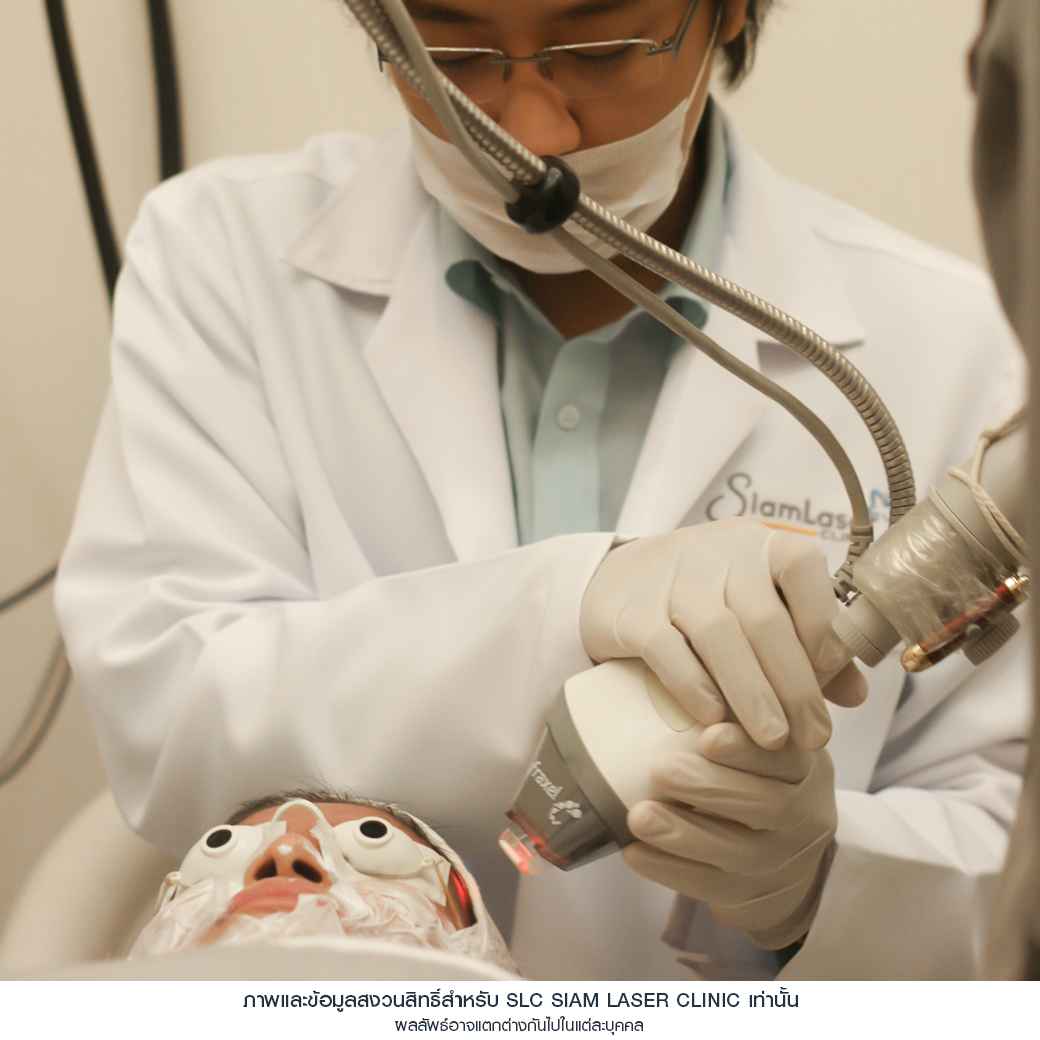 After entering the Makeover by SLC project, I met the doctor for the treatment approach, I want to be healed. I want to have a chance for my face to breathe without acne. I want to have a fresh face just like the other people do.


Starting from the first program, Acne Control, clearing your face to have no acne in 5 steps, along with acne injections, acne presses, and medication.
Nourish with AHA and Dermamang: to gently exfoliate the skin.

Ozone Therapy: opens pores and sucks up blackheads.

Soft Laser: disinfection after pricking the acne.

White Serum / Acne: nourishes and increases radiance.

Mask: a specially formulated skin mask to add moisture to the skin.
When the acne has subsided, then start treating the redness from acne with the V-Beam Laser program.

          After the acne subsides, it often leaves red marks and acne scars which still haunts you to remember how many pimples once invaded your face. So the doctor treated the redness by using V-Beam Laser, a special type of laser that will help treat abnormalities in the arteries. The laser energy will destroy the red blood cells to break down and make the redness look faded. When done continuously, it will eventually fade away.

          When the redness starts to go down, then the focus turns to acne scars. Another troubling problem are pitted surface and rough surface all over the face.  King has general level acne scars, not deep base to deep acne scars as well as deep surface scars, and all this causes acne scars which will cause the collagen of the skin in that area to be destroyed as well.


Acne and pitted skin are treated with Fraxel Restore Laser and E Matrix ETWO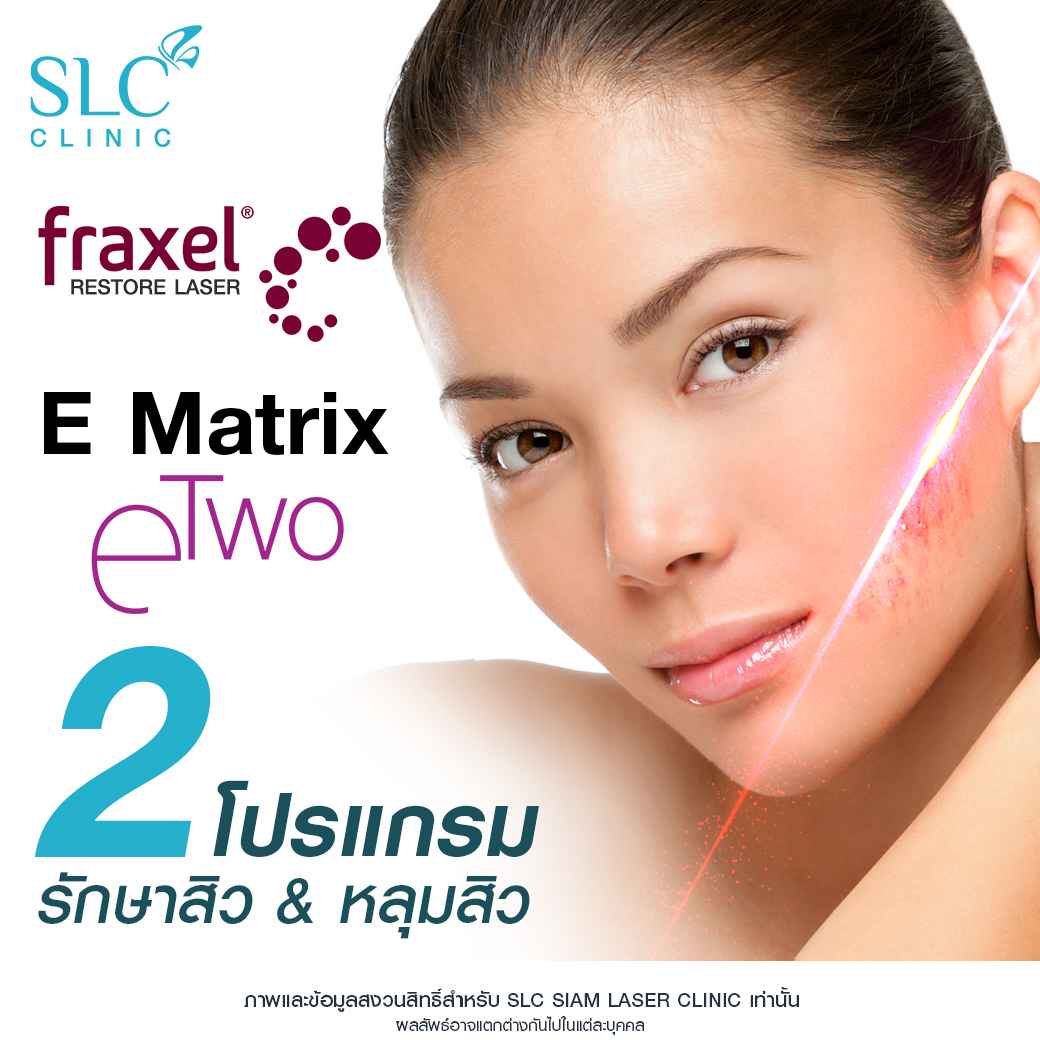 Treat acne scars with E Matrix ETWO  is a RF energy laser that distributes energy into the skin wide and deep in a pyramid shape. It stimulates the creation of collagen in the skin layer and helps tighten pores making the acne scars narrow. The skin will be flexible by this type of laser. The results will be seen faster when treated in conjunction with Fraxel Restore Laser, a Gold Standard laser, which will stimulate the regeneration of skin cells, shed old skin cells, help to fill in acne scars, smoothen the skin and also helps reduce redness and black marks from acne. 

Feels like a new person, confident, dares to show the face!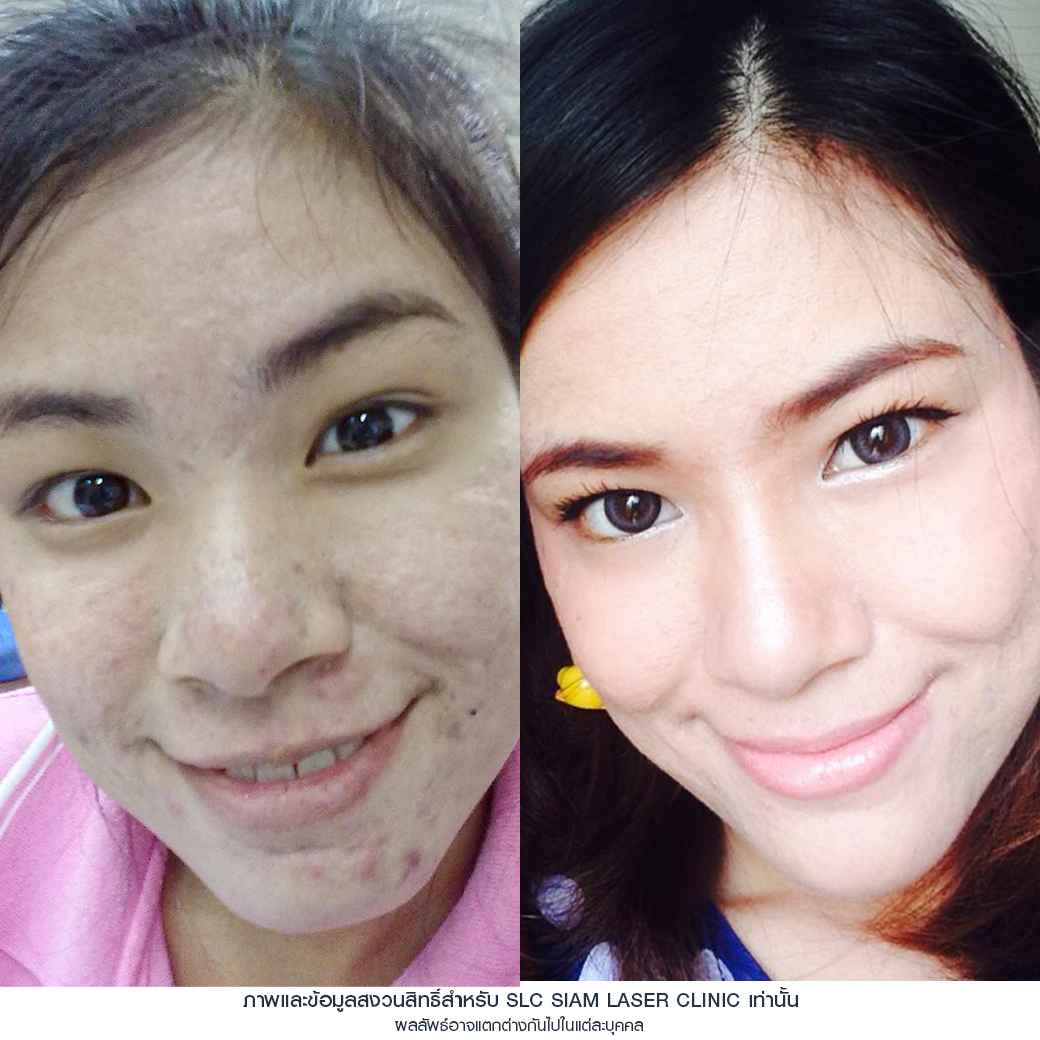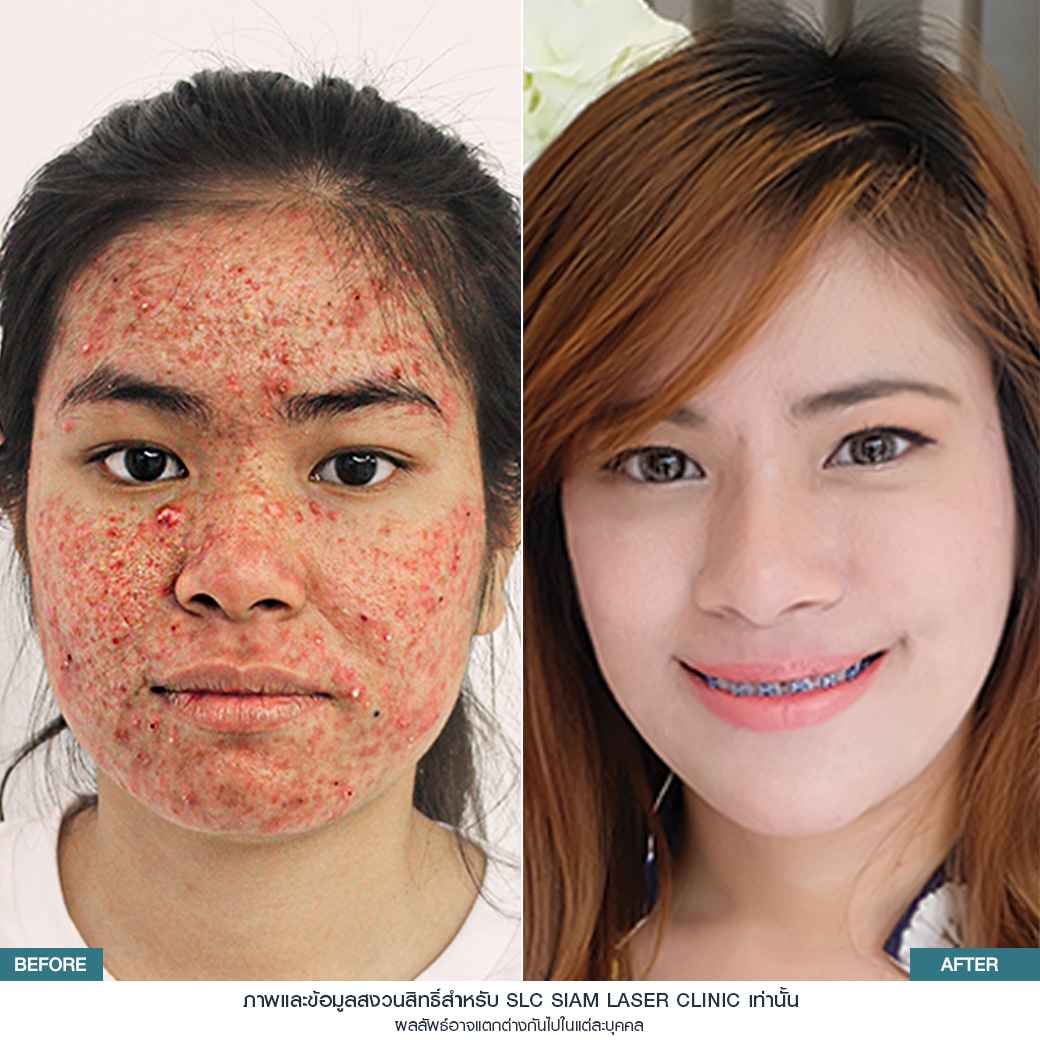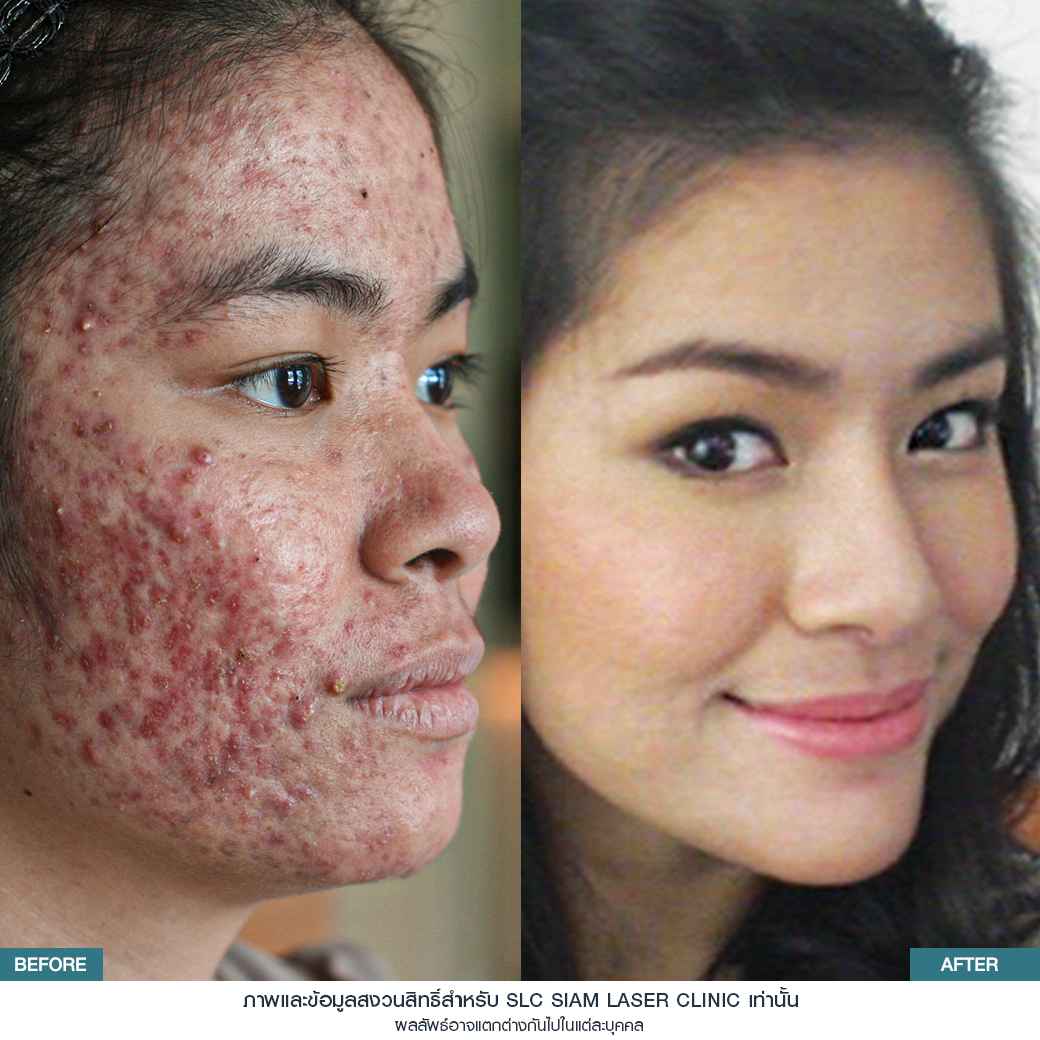 "After receiving a team of doctors from SLC to help save a life crisis, from the despair of wanting to die, I became bright, confident, and dare to show my face without acne, and with clearer skin. Every time I look in the mirror, I can't help but smile and be happy with this change. Change from ghost to have a human face. Bullying is replaced by confidence. I dare to meet people. It's like SLC me a new life.

           In addition to treating acne I also had the opportunity to do surgery to change myself, because beauty never ends. It's important to look our best in any way that we can, which I want to tell everyone that with any product selection or where skin care treatment is involved, we have to choose something that is safe, standardized, certified by the FDA, including the fact that we really need to check the product because our facial skin should not be put at risk. If you want to take care of yourself, you have to choose the best.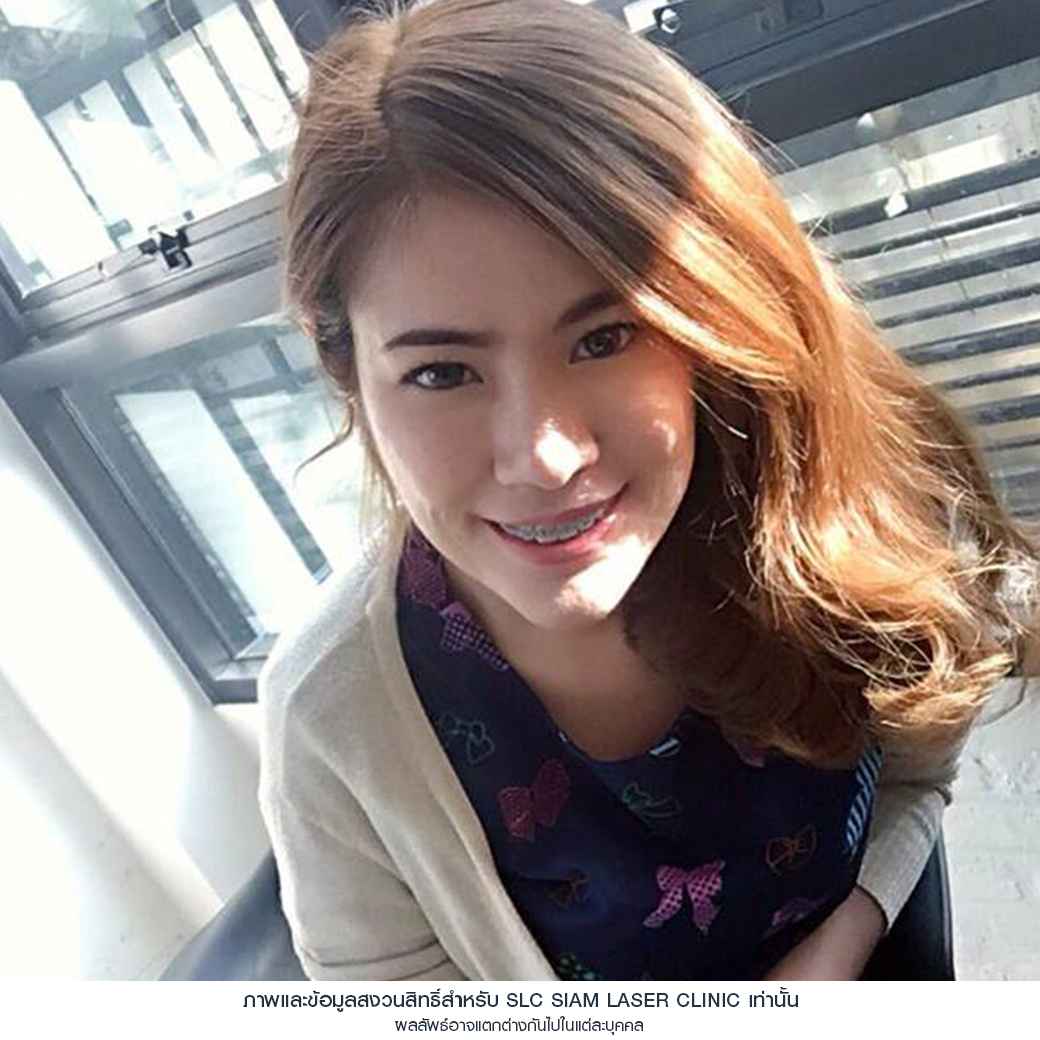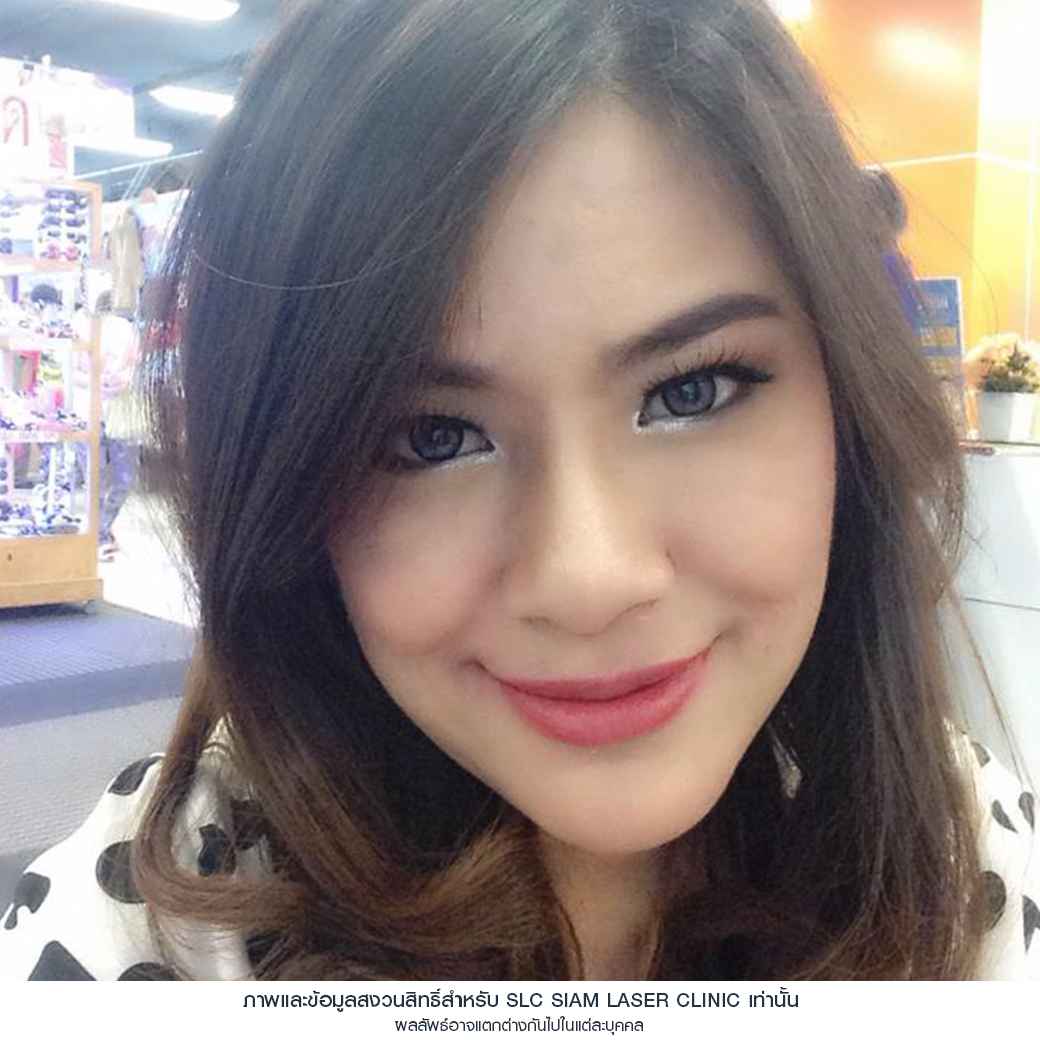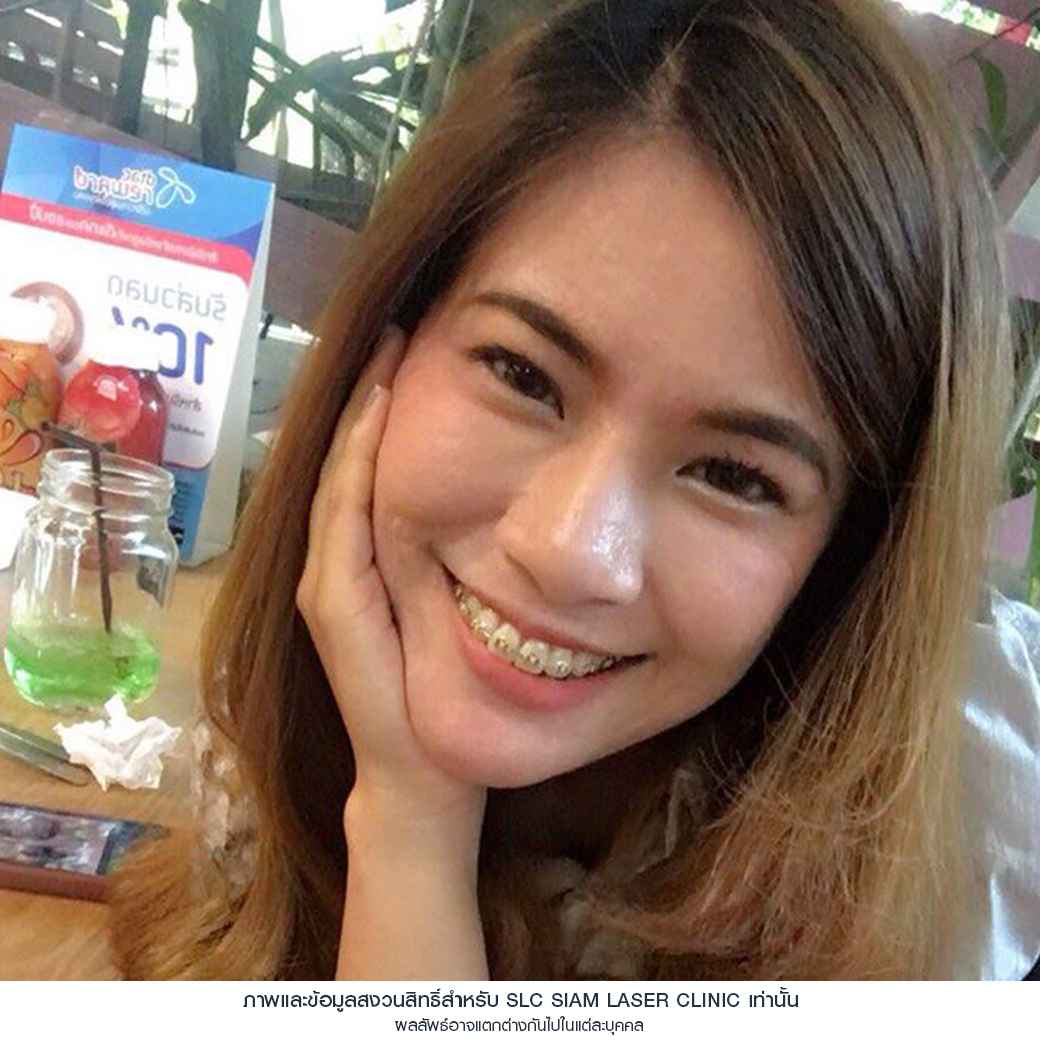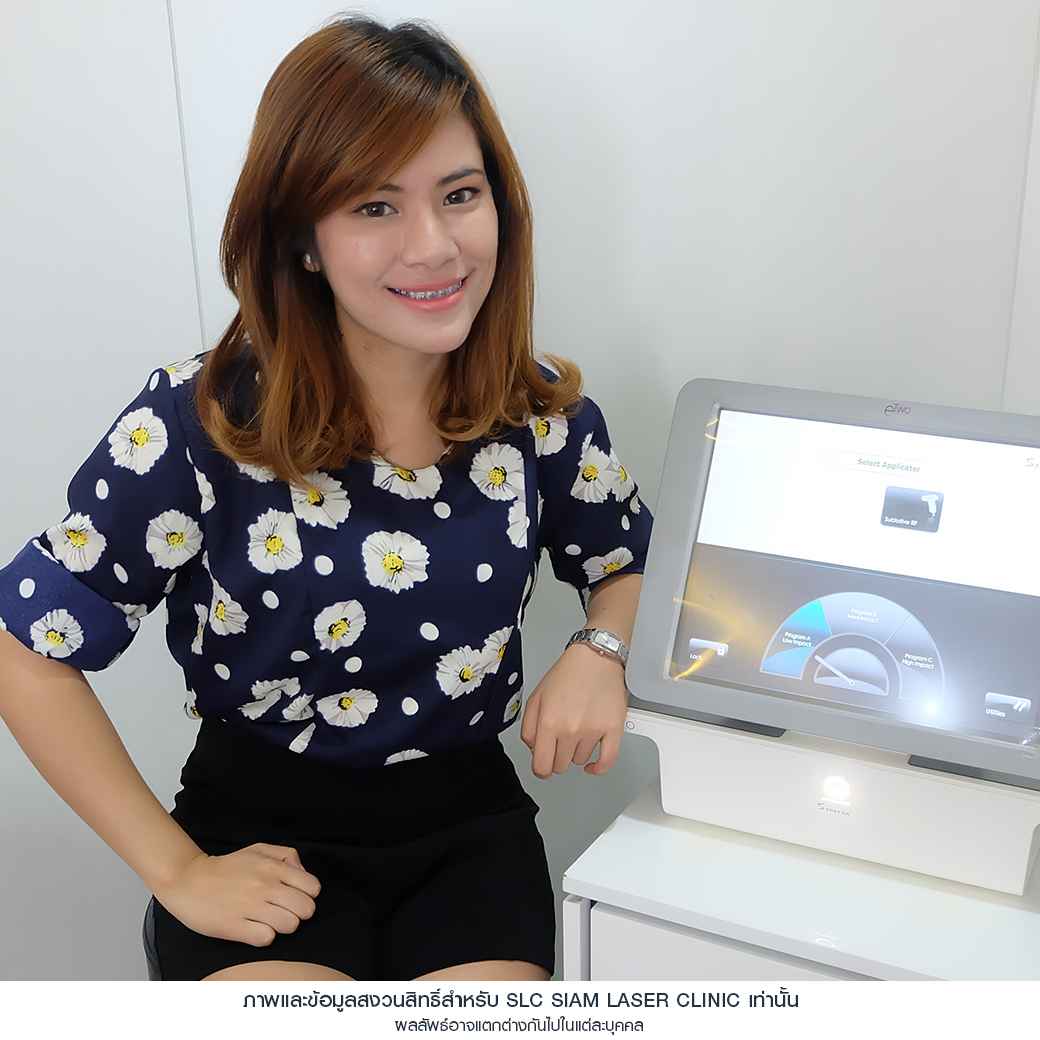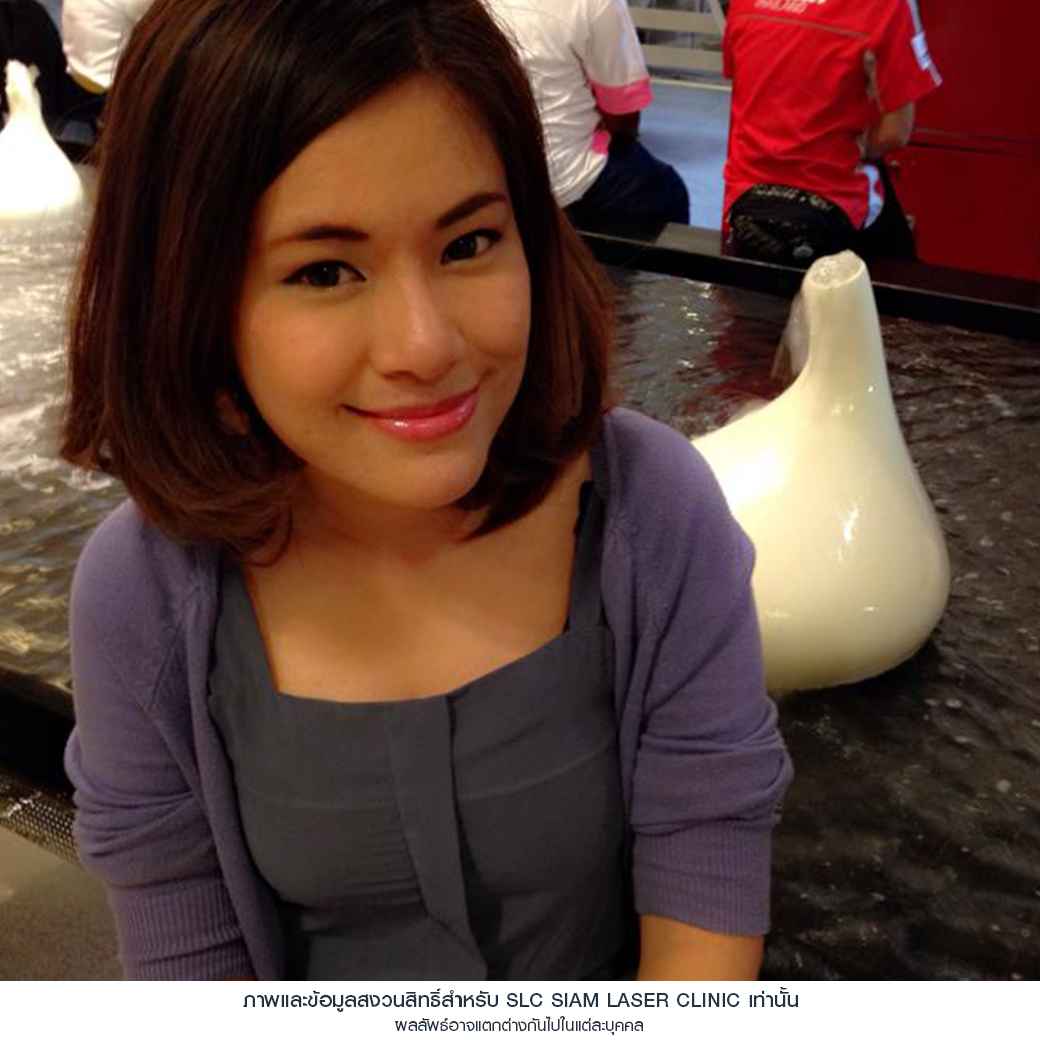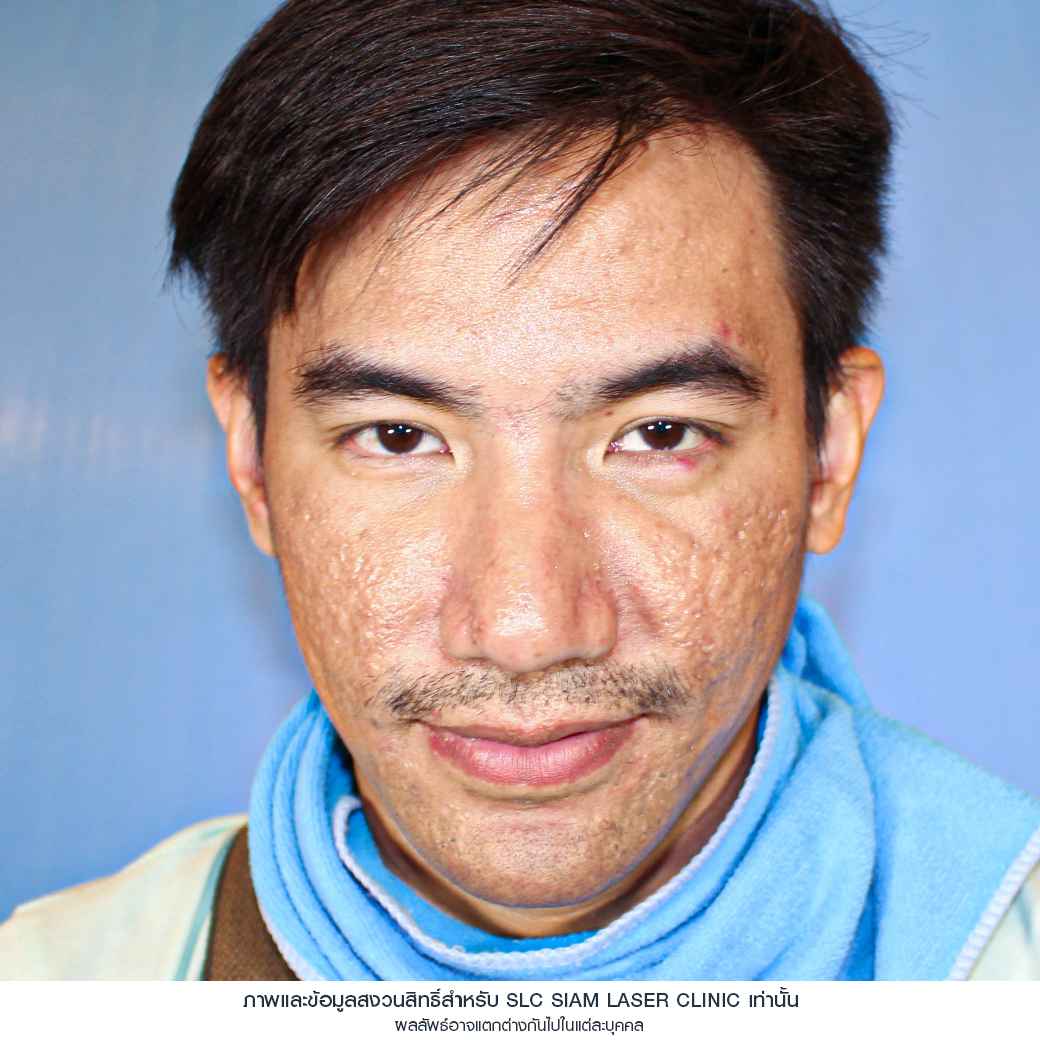 Coming to the case of  Mr.Tham that tells us that acne is not just a problem. It removes confidence not only in women but also in men. This issue can destroy your confidence completely.

         "Getting teased by friends about skin, acne face, and many things. I'm a perforated person like being a freak to friends. Even in this era, bullying is something that doesn't happen very often but there are still quite a few people who still show gestures or words that destroys confidence when we have to reveal our real face with skin problems such as acne scars.  When you meet someone, you have to wear a mask and avoid meeting people because of embarrassment because of your skin when they look at you, and fear of being looked down on.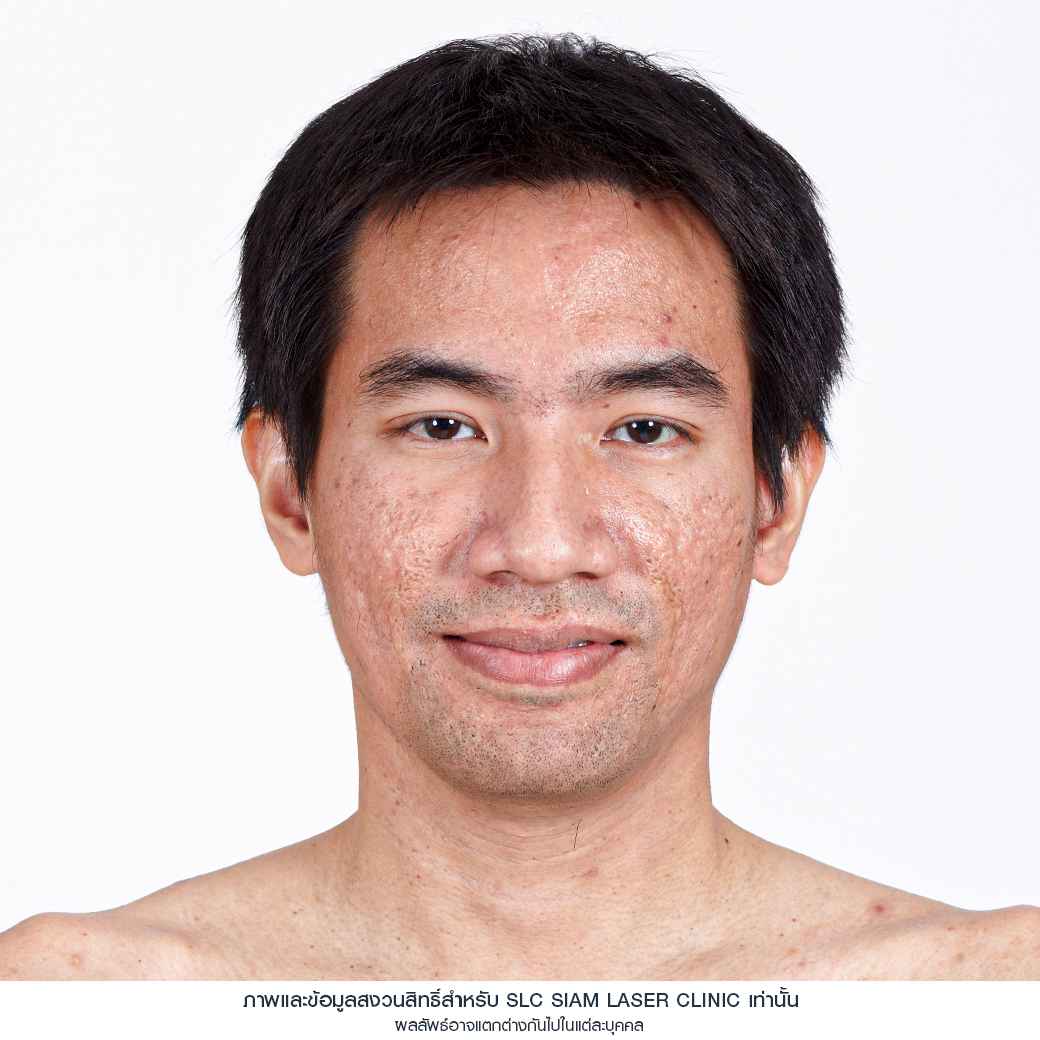 Tham was one of the participants in the Makeover by SLC Season 3 project. He had a problem about being teased due to his perforated face and acne. "Today I had the opportunity to change myself so I want to go from being embarrassed to being happy"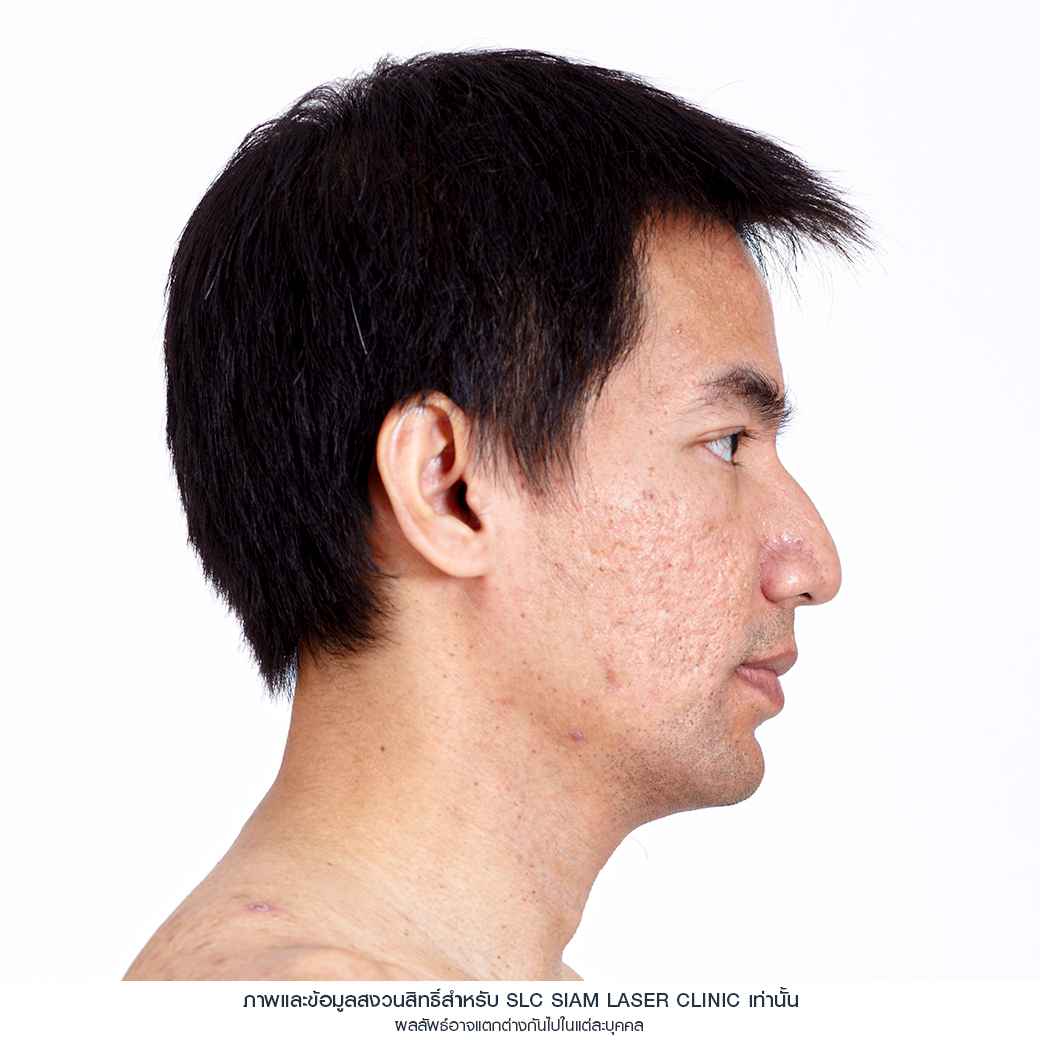 Tham's problem is caused by acne scars. When he was a teenager he has pimples and went to the doctor but was not treated properly. From small pimples it became elephant head acne, inflamed acne and pus-filled pimples spreading all over the face. When the acne subsides, there are acne holes left behind, caused by large inflammatory acne. The issue is not being treated properly, such as pricking the acne, squeezing the acne itself until it causes severe inflammation. When the skin is inflamed, tissues and collagen of the skin layer are destroyed and then they finally form a fascia and acne hole. If acne was treated properly from the beginning, he wouldn't suffer from this kind of perforation for ten years.

      
Perforated face, damaged skin, destroys all confidence!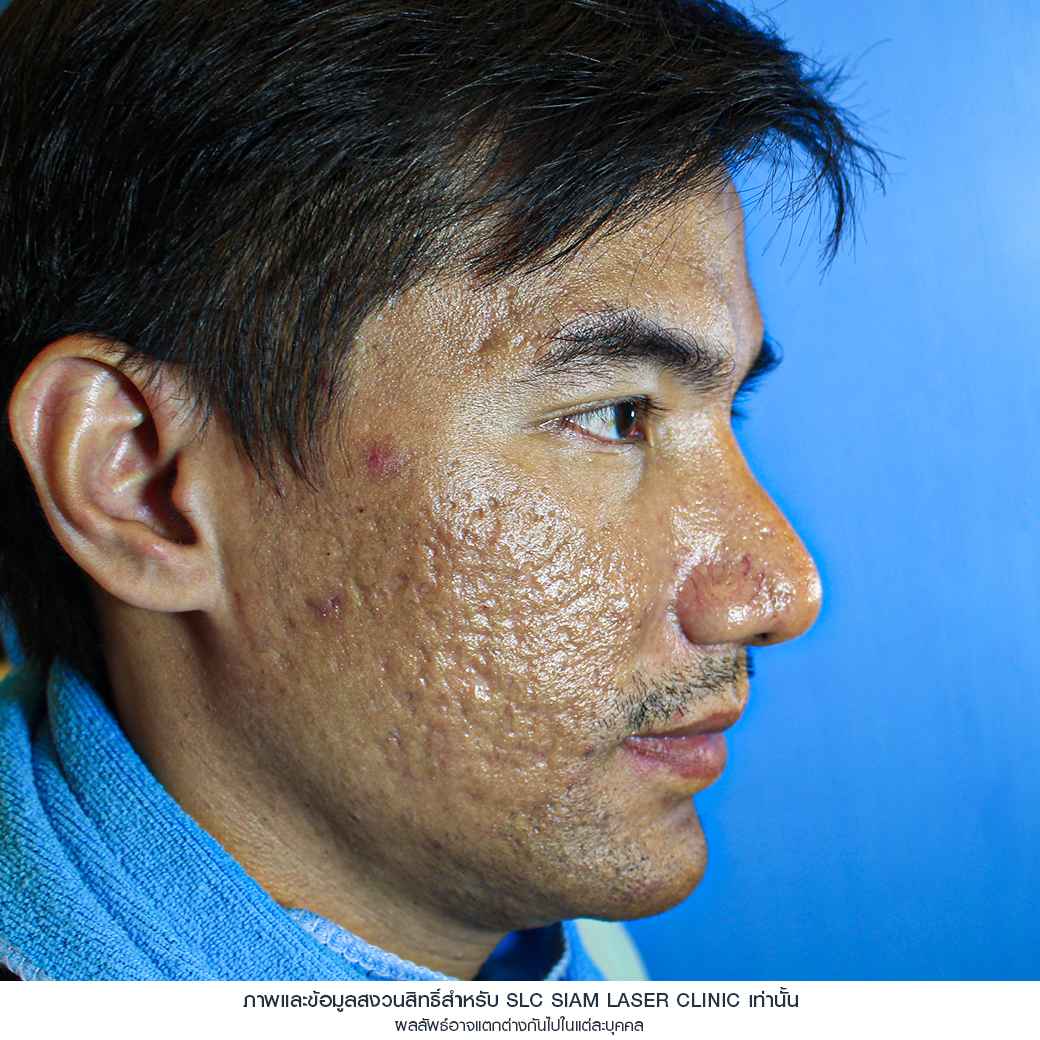 Have you ever been through this? Insecure about the skin. When you take a photo, you have to use a skin-retouching app to get rid of acne scars, adjust the skin to be smooth and clear, and remove acne scars but in real life you have to meet a lot of people and the app cannot be used to camouflage the truth. Especially with girls, when they flirt with someone and see their real face, they all flinch, causing the confidence disappear completely.

Acne scars, scars, perforated faces for 10 years, today something must change!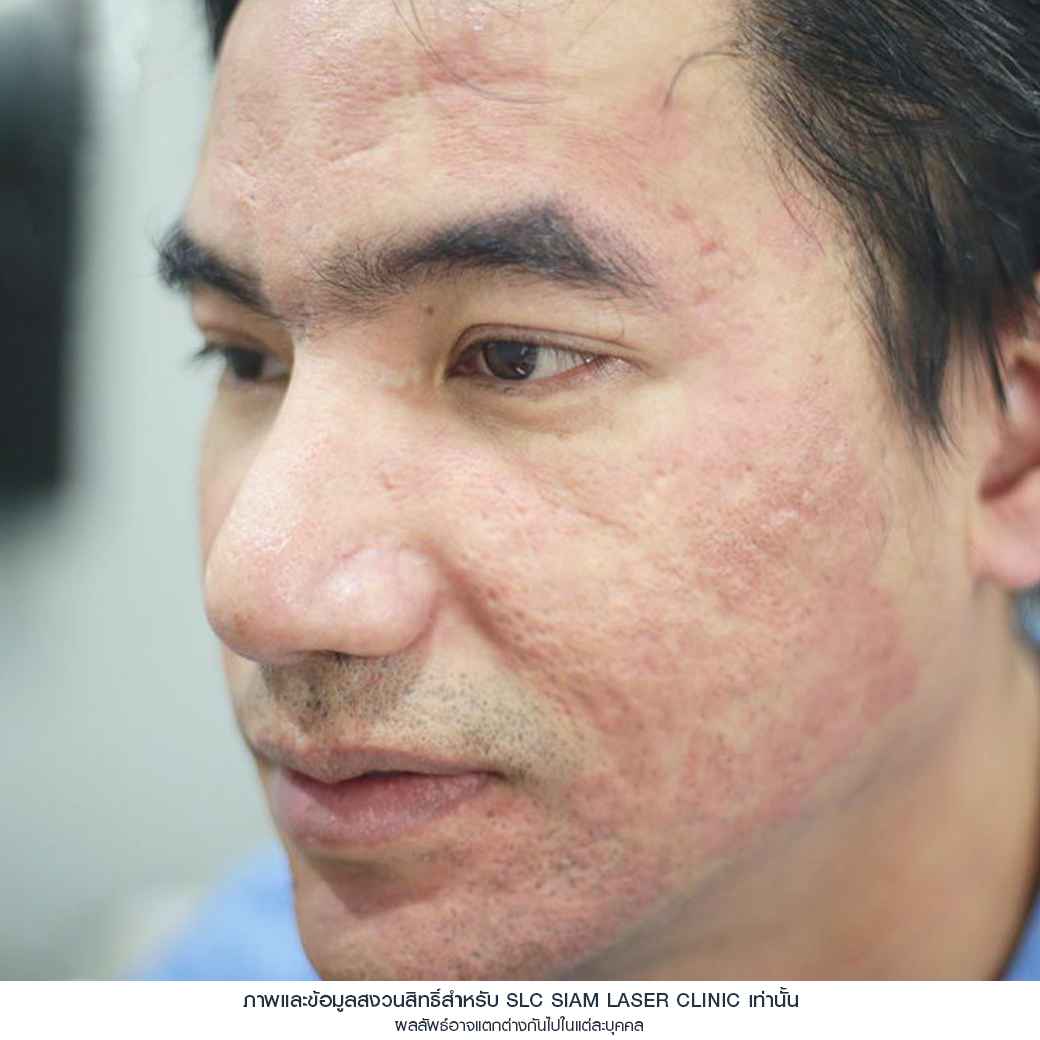 The skin problem of Tham is acne scars. Acne scars that occur are shallow acne scar (Rolling Scar) holes similar to pan basins, Moderate acne scars (Box Scar) are rectangular in shape and the last type is the icepick scar, which is the most severe type of acne scar, difficult to treat and deep into the dermis layer. Due to all these problems he must be treated with 2 main programs, E Matrix Etwo and Fraxel Restore Laser, done in parallel, where the skin must be rejuvenated with laser energy for the skin to return to its smoother appearance.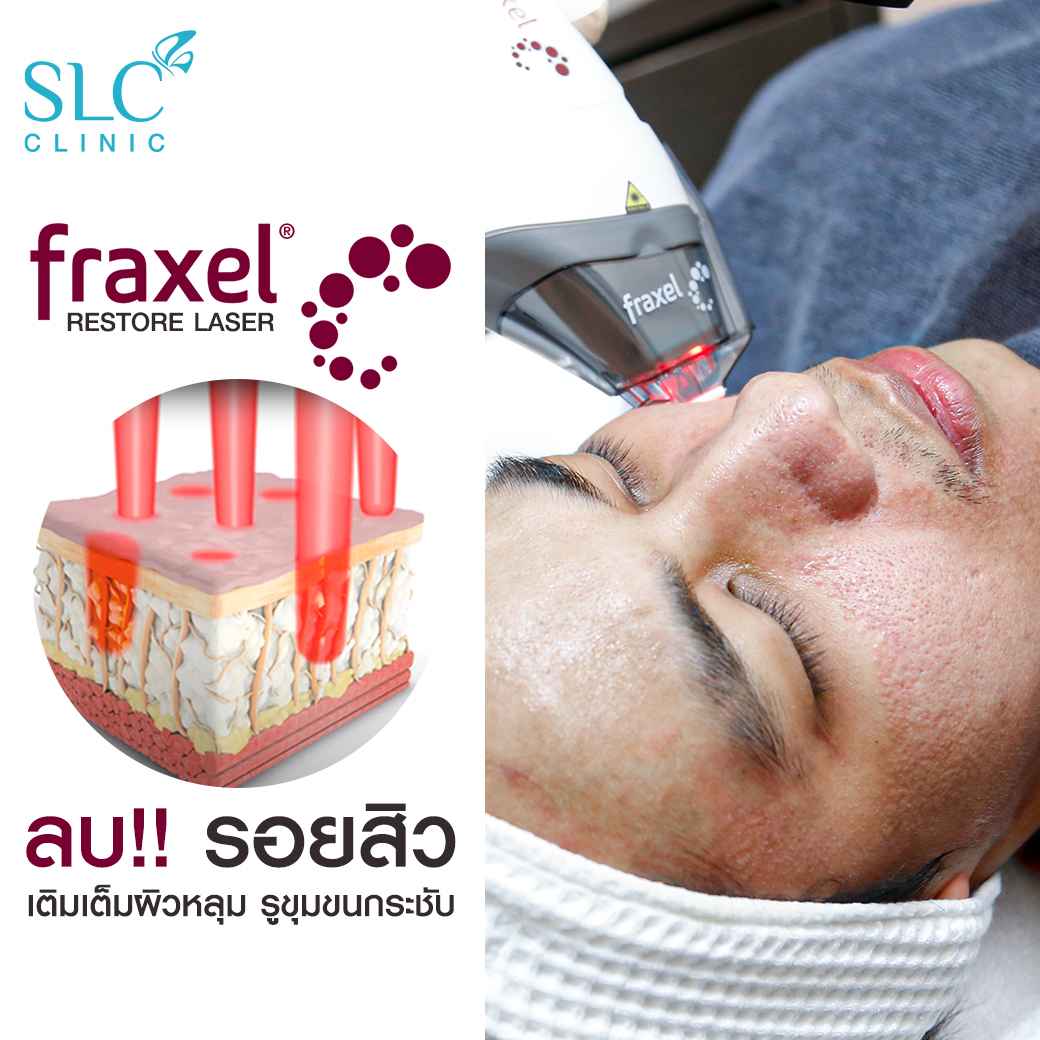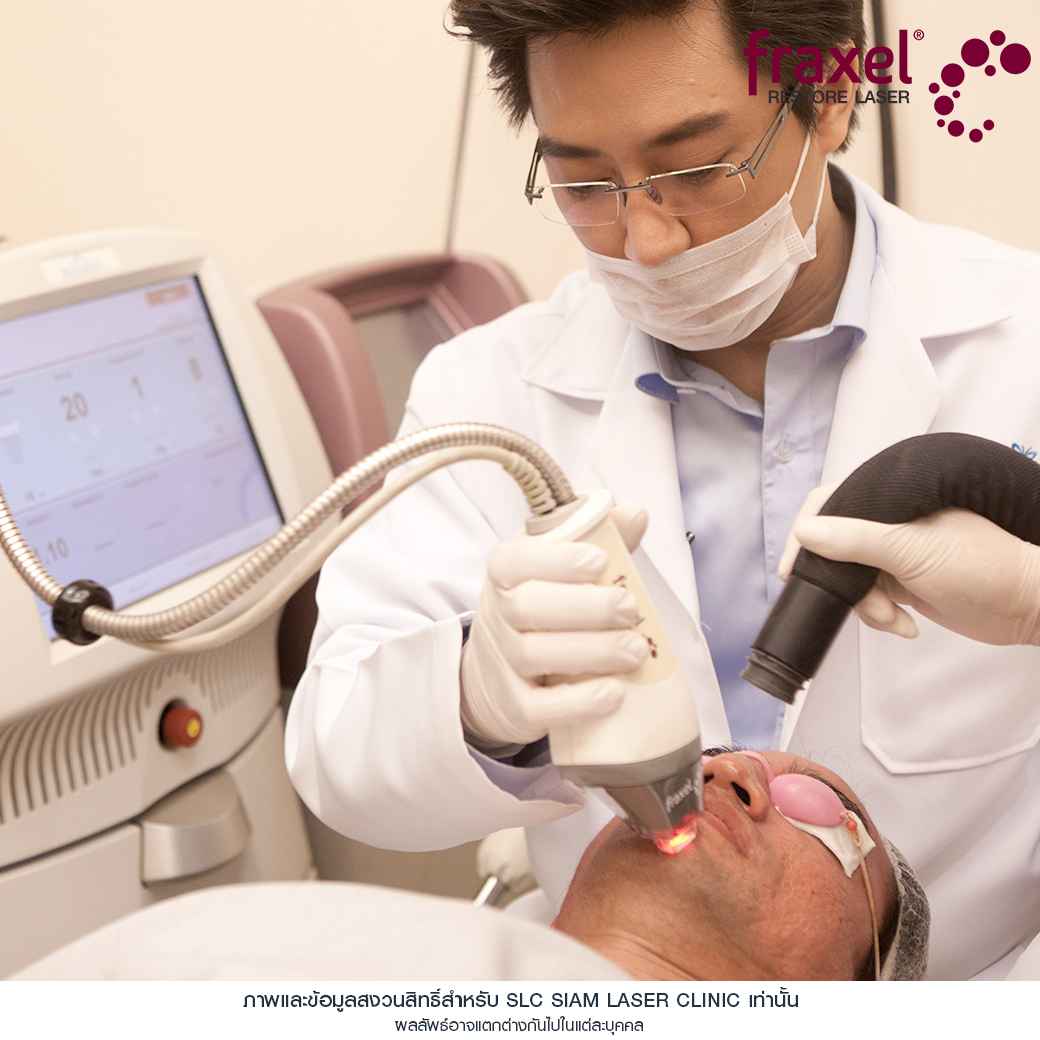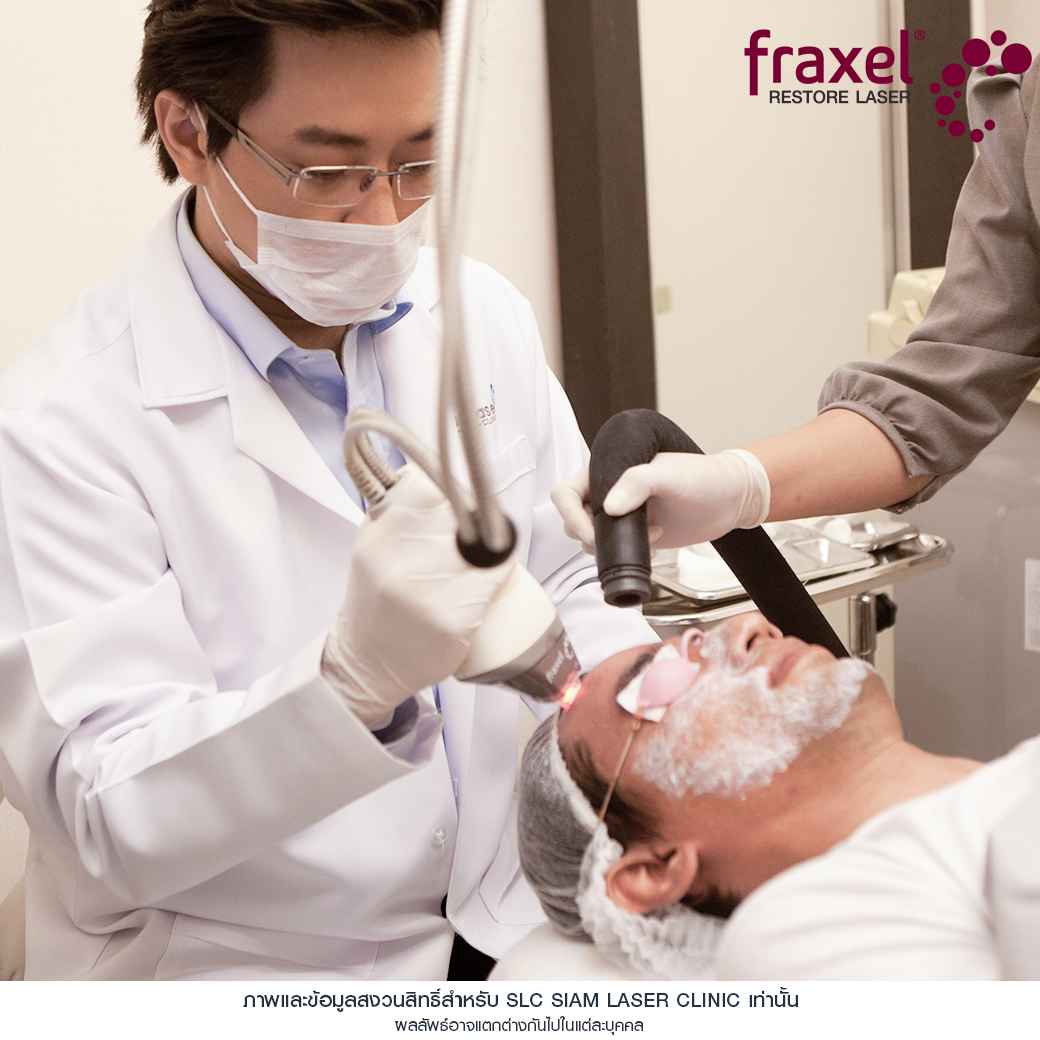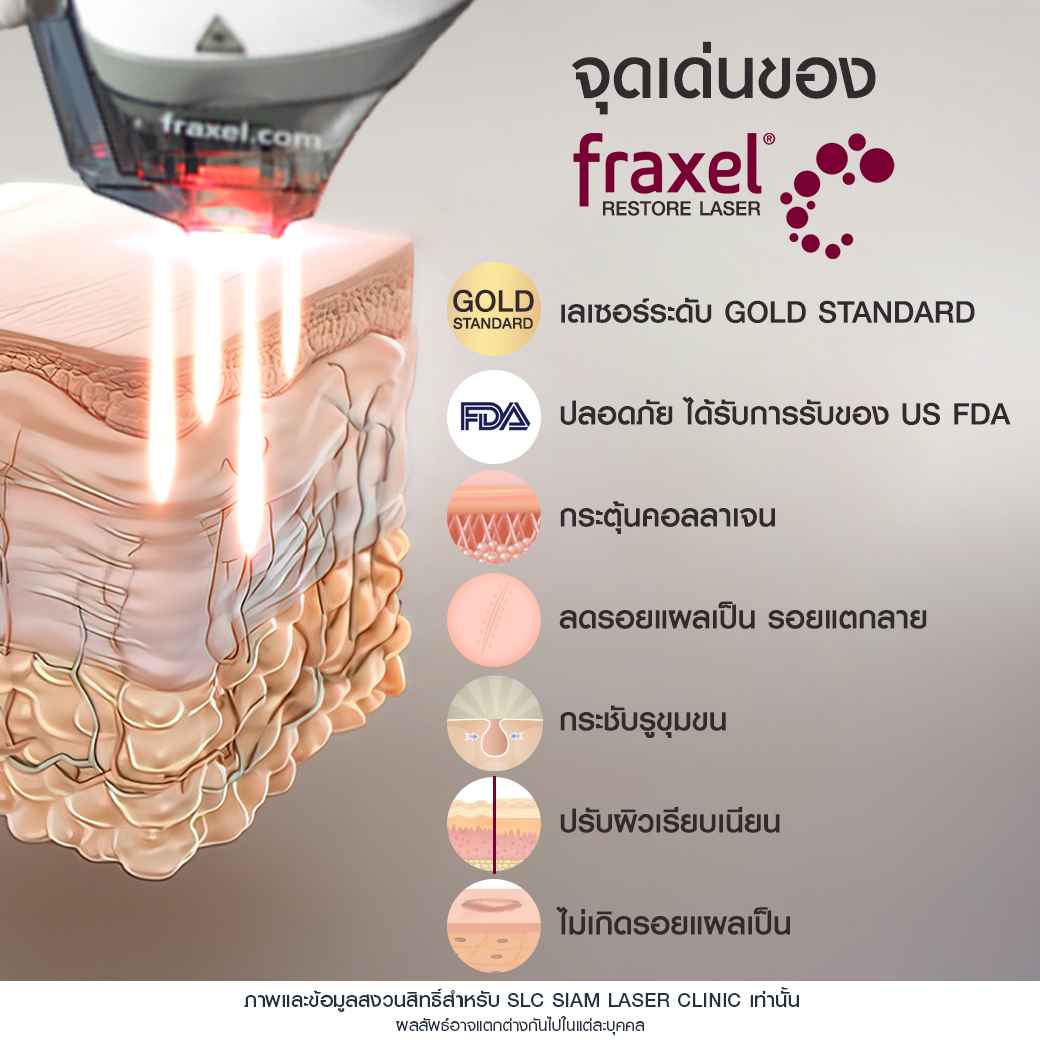 Fraxel Restore Laser
 is a laser that treats acne scars. The device emits light waves in the Mid Infrared range that penetrates every surface molecule to grow new skin and to stimulate the production of collagen and gradually repair the skin while helping to gently exfoliate old dead skin cells. So, the new skin that comes up is always smoother.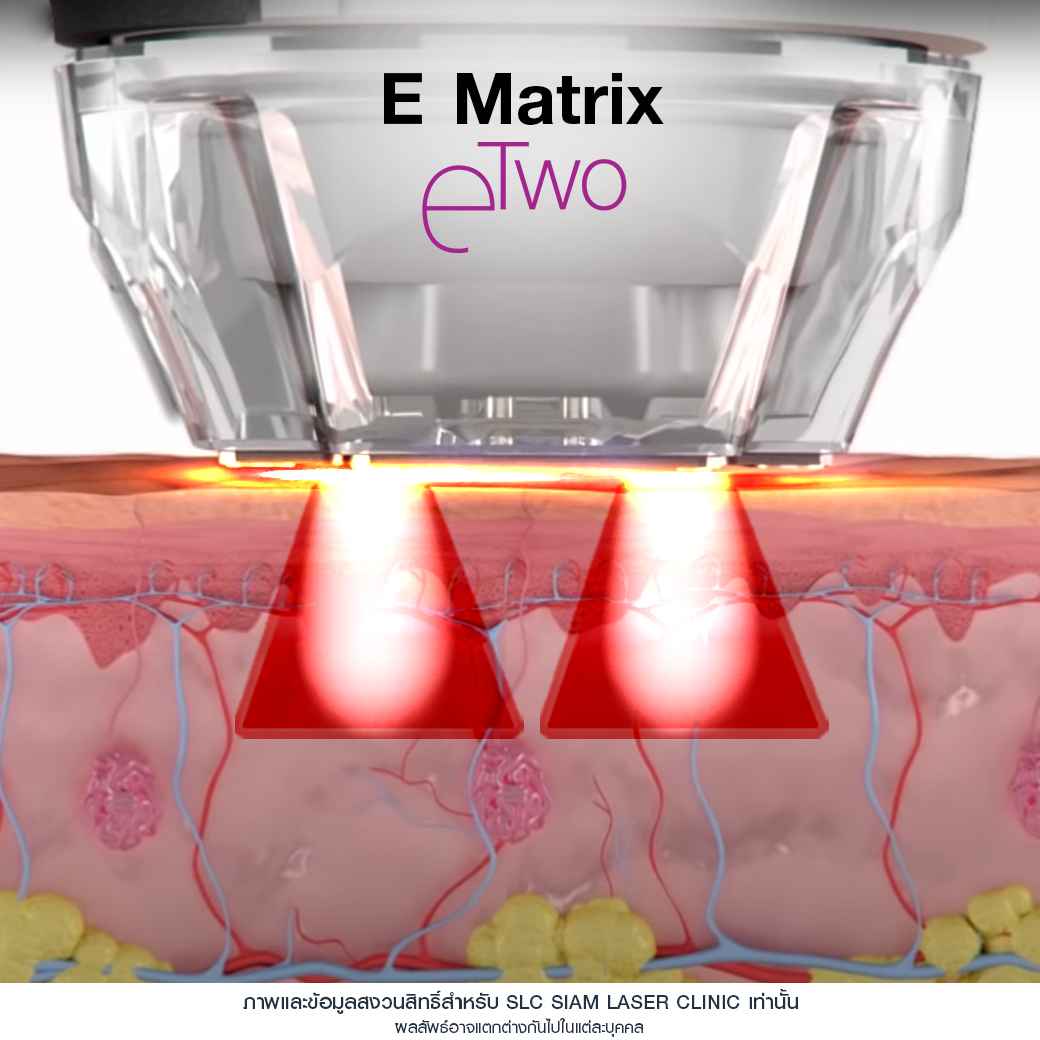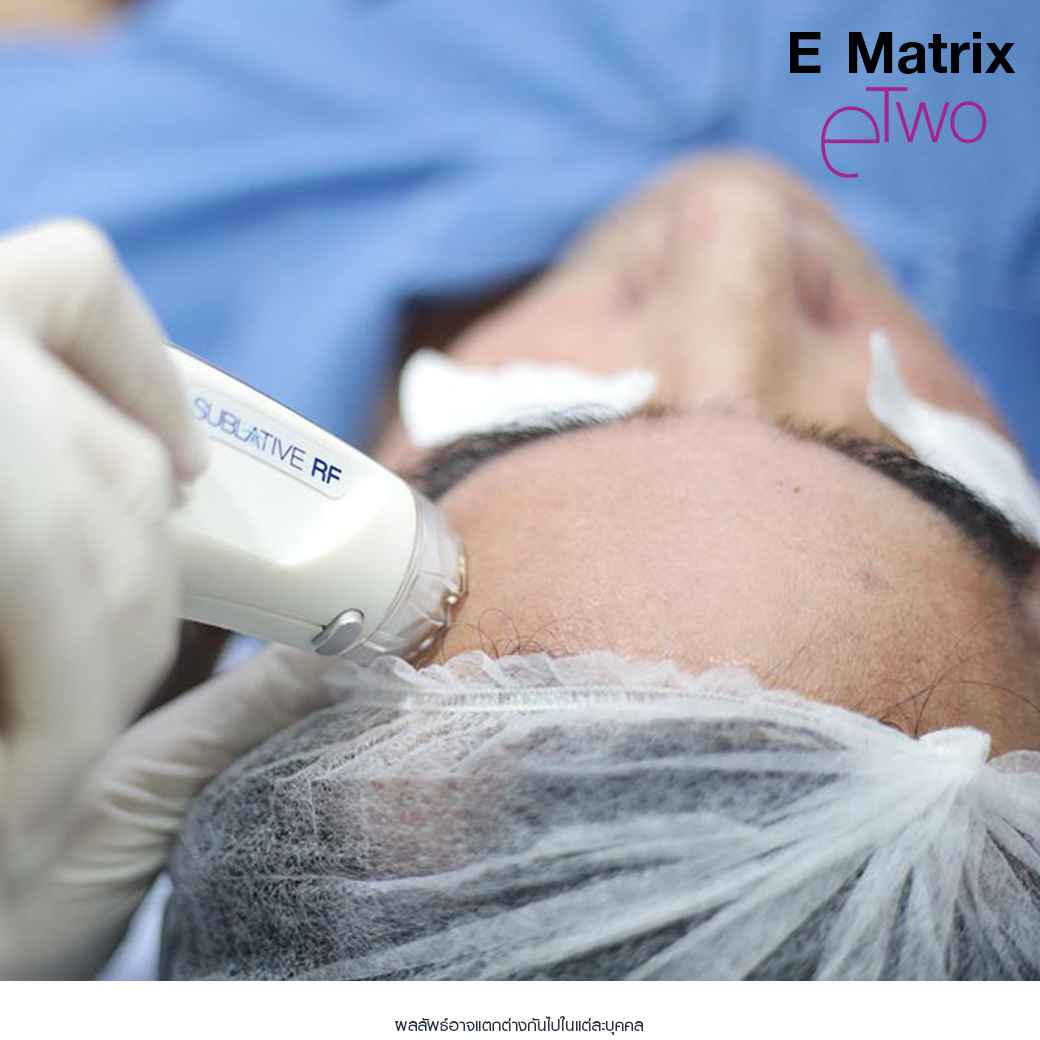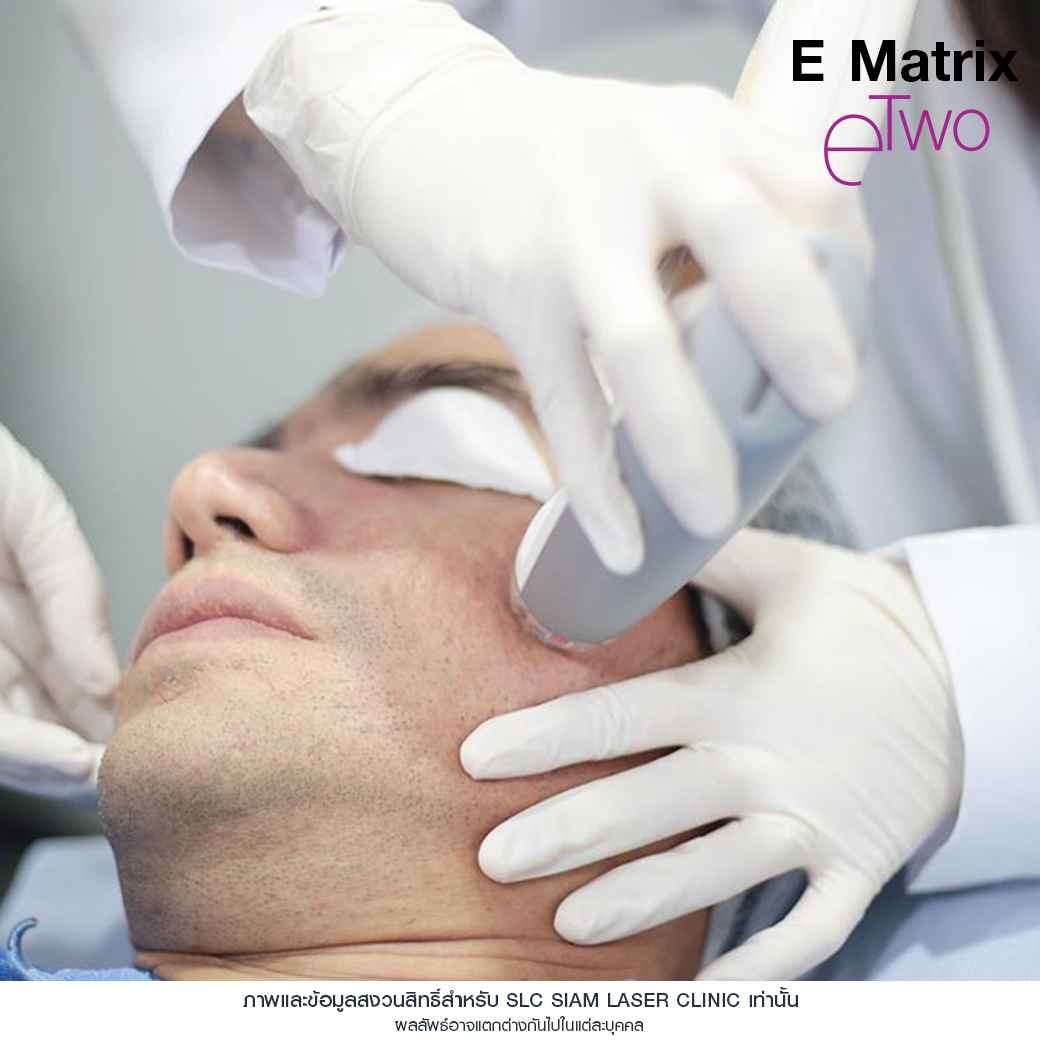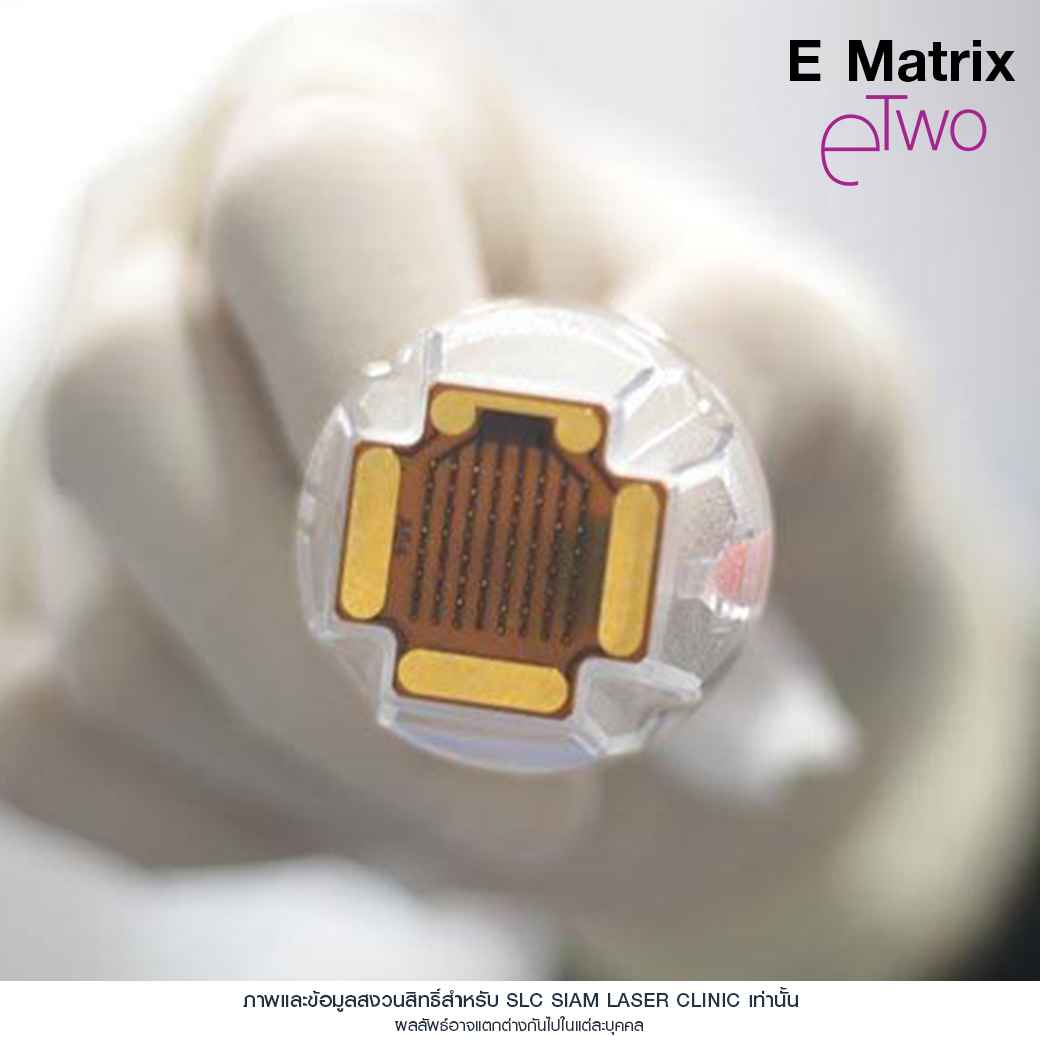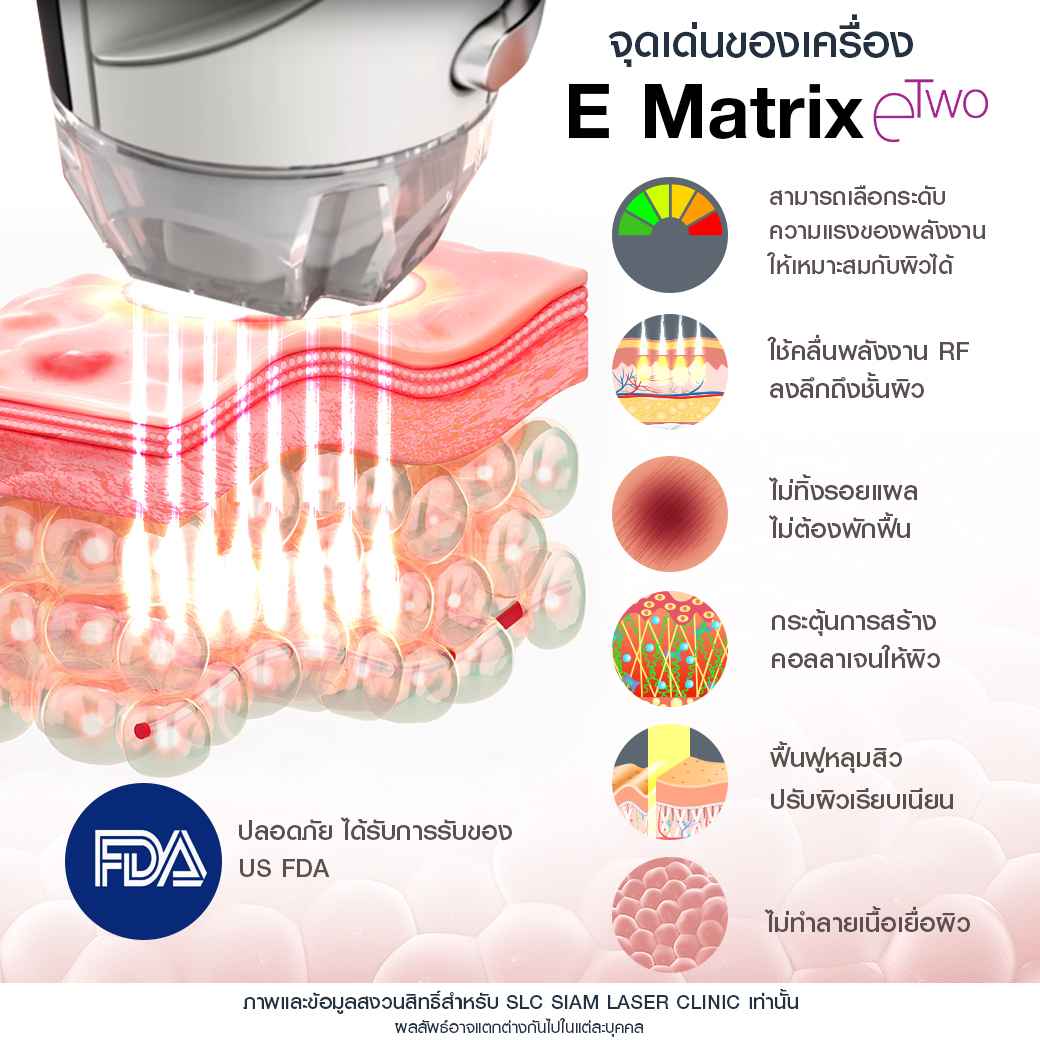 E Matrix Etwo
Bipolar RF energy is the transmission of heat energy into the subcutaneous layer to stimulate the production of collagen, reduce the work of the sebaceous glands and helps to fill the new skin from the surface of the hole to be shallower and will gradually adjust the fuller skin to be smooth together with the original skin.
Beautiful face, confident, and don't rely on applications!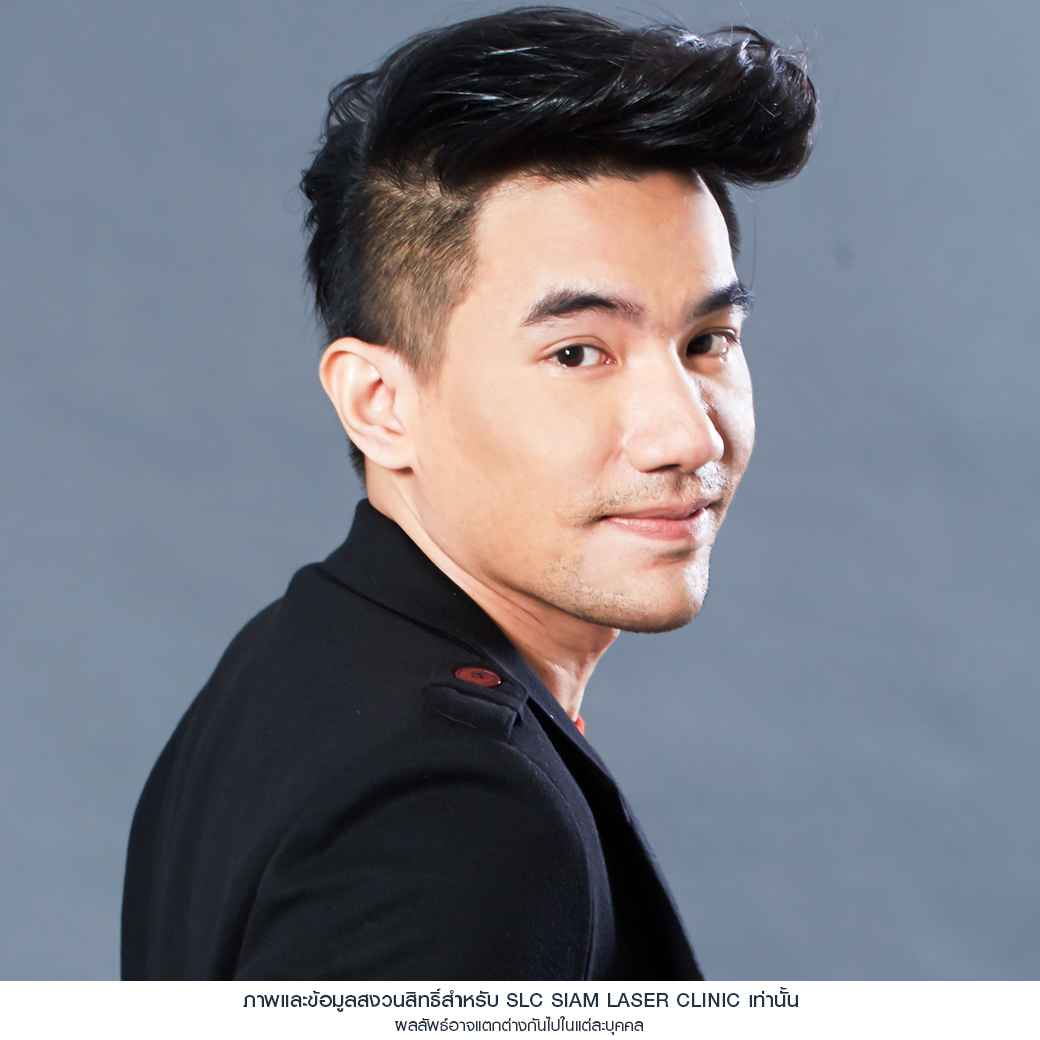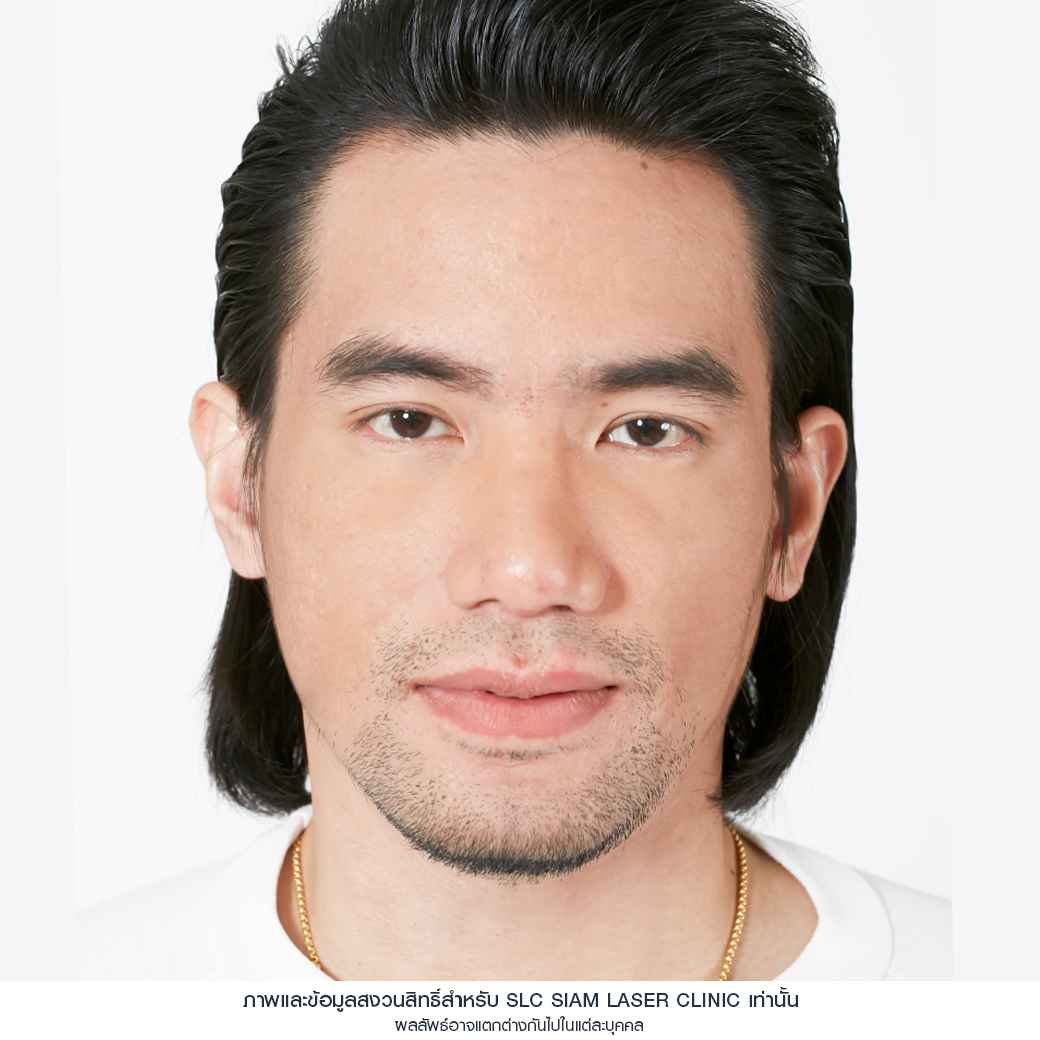 There were many continuous laser acne treatment until the results of the change are visible. Vitamins are added to the body with the Detox Blink program, which will help restore the skin from the inside out faster. This is a way to see results faster than taking vitamins or supplements, but can be done in parallel.  He has also treated Meso Nano Treament, a famous treatment from SLC Kilinok, which helps to add vitamins to the skin deep to the nano level.

         In addition to all these treatments, surgeries were performed. Nose Reduction Surgery (Rhinoplasty), mouth reduction surgery by cutting the lower lip known as Lip reduction and chin augmentation surgery with a special type of soft silicone Click! See more information, known as the face of a perforated young man. A young man who changed himself completely!