I can't stand it!!
Dry, painful, not firm!
Restore fitness & firmness at every point with these 2 programs.
Vaginal Tightening Vaginy Tight by "VIVEVE"
and fat dissolving massage Velashape III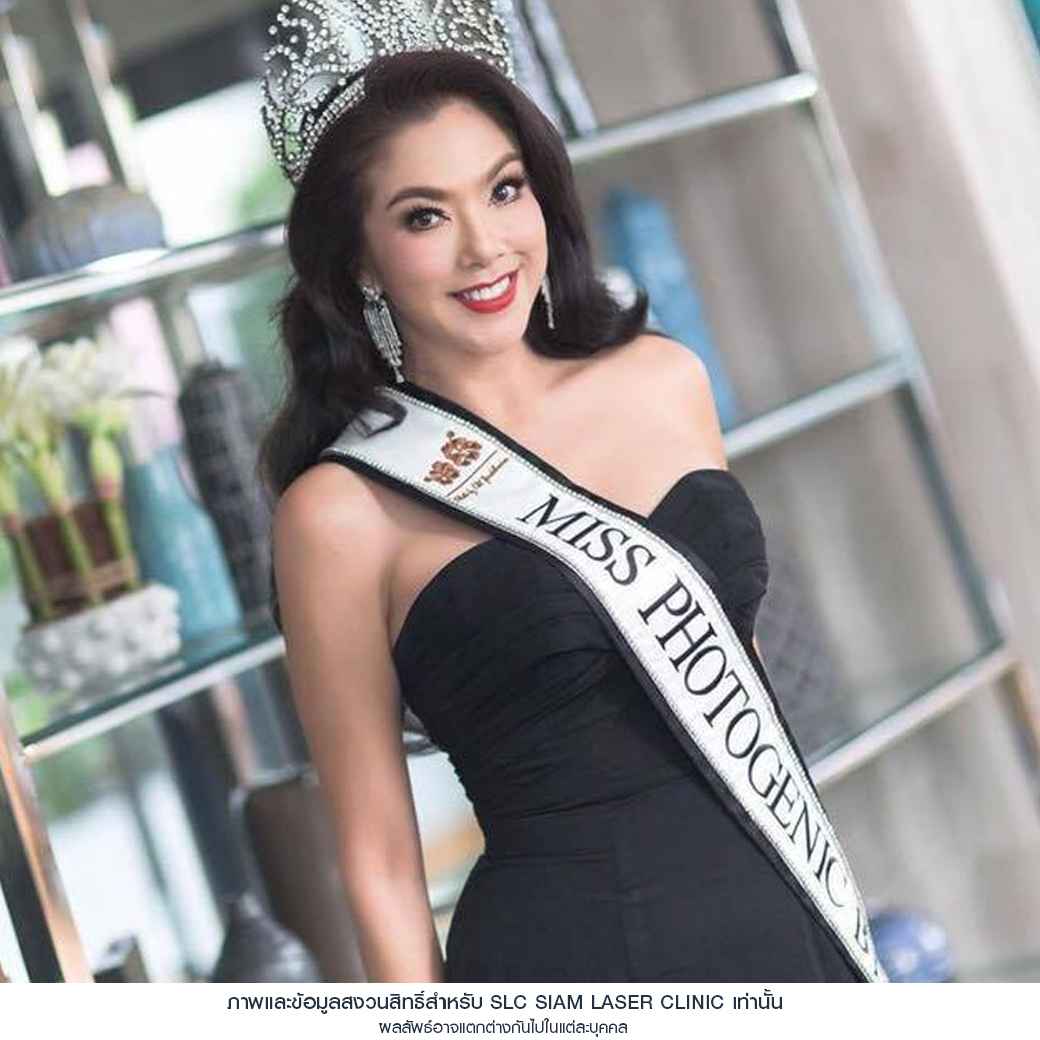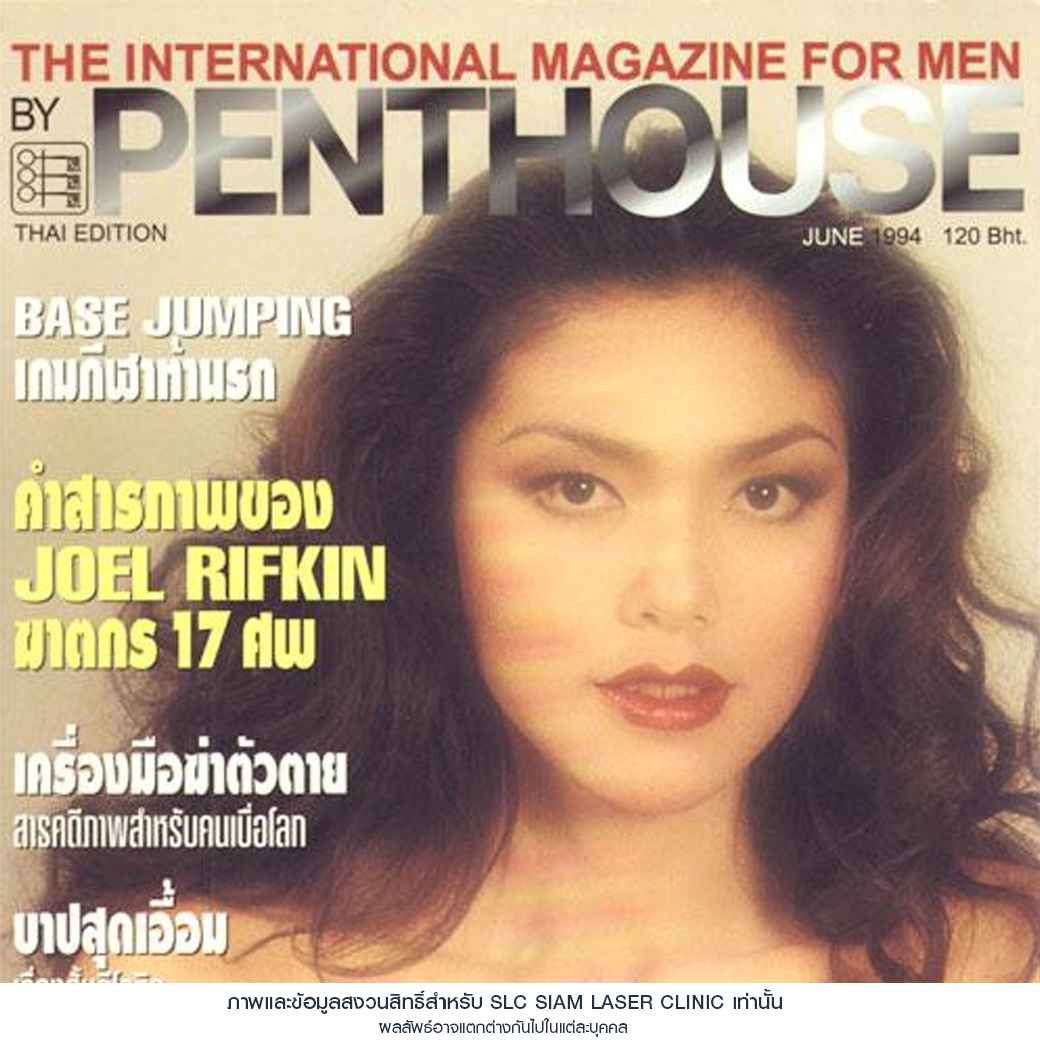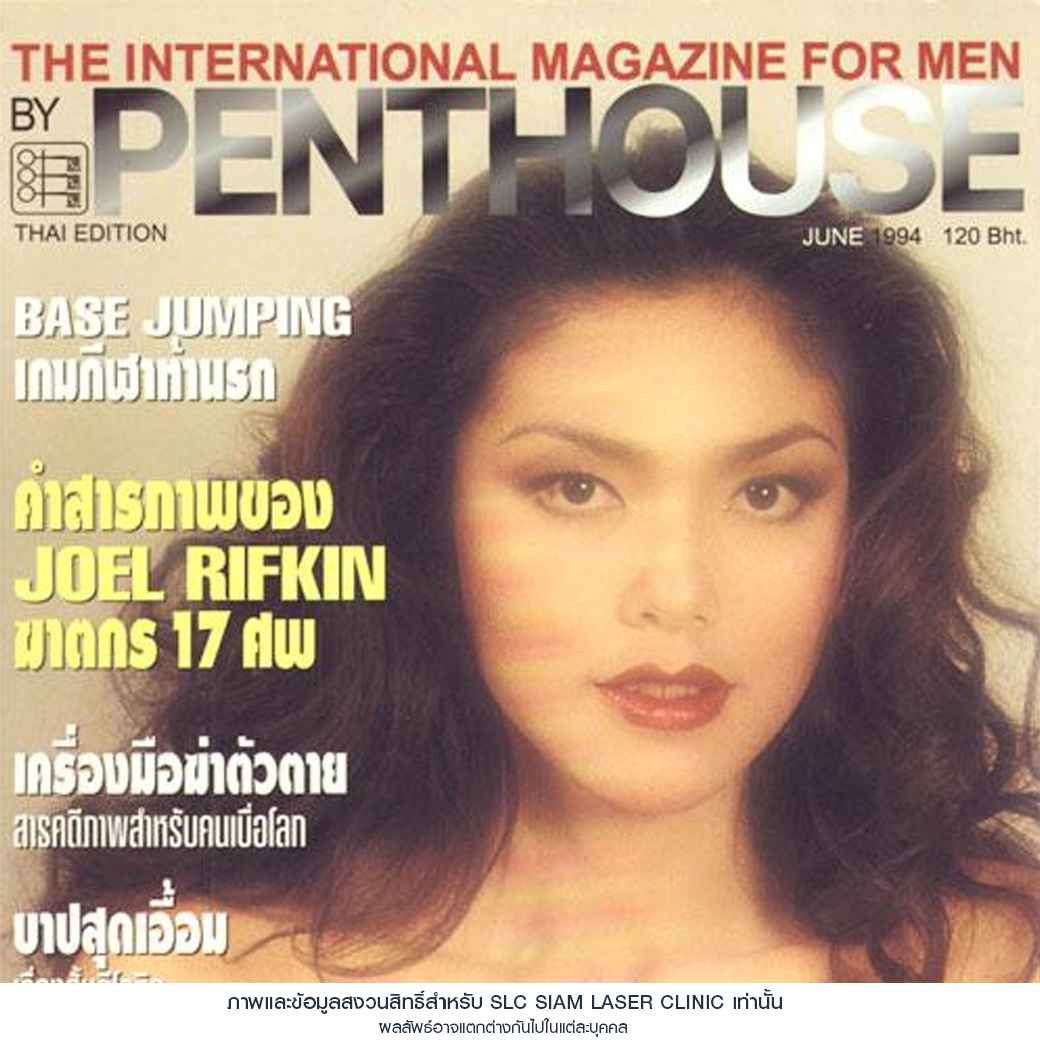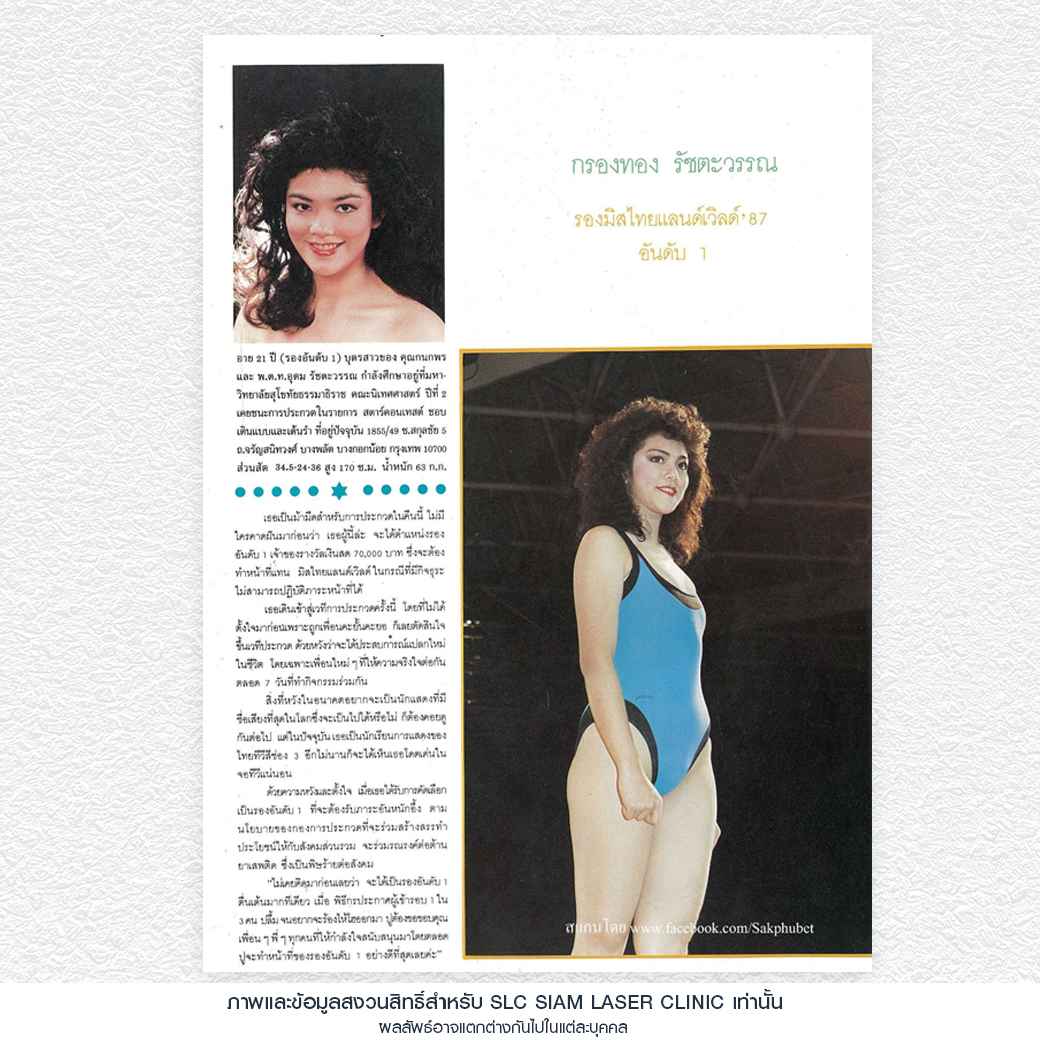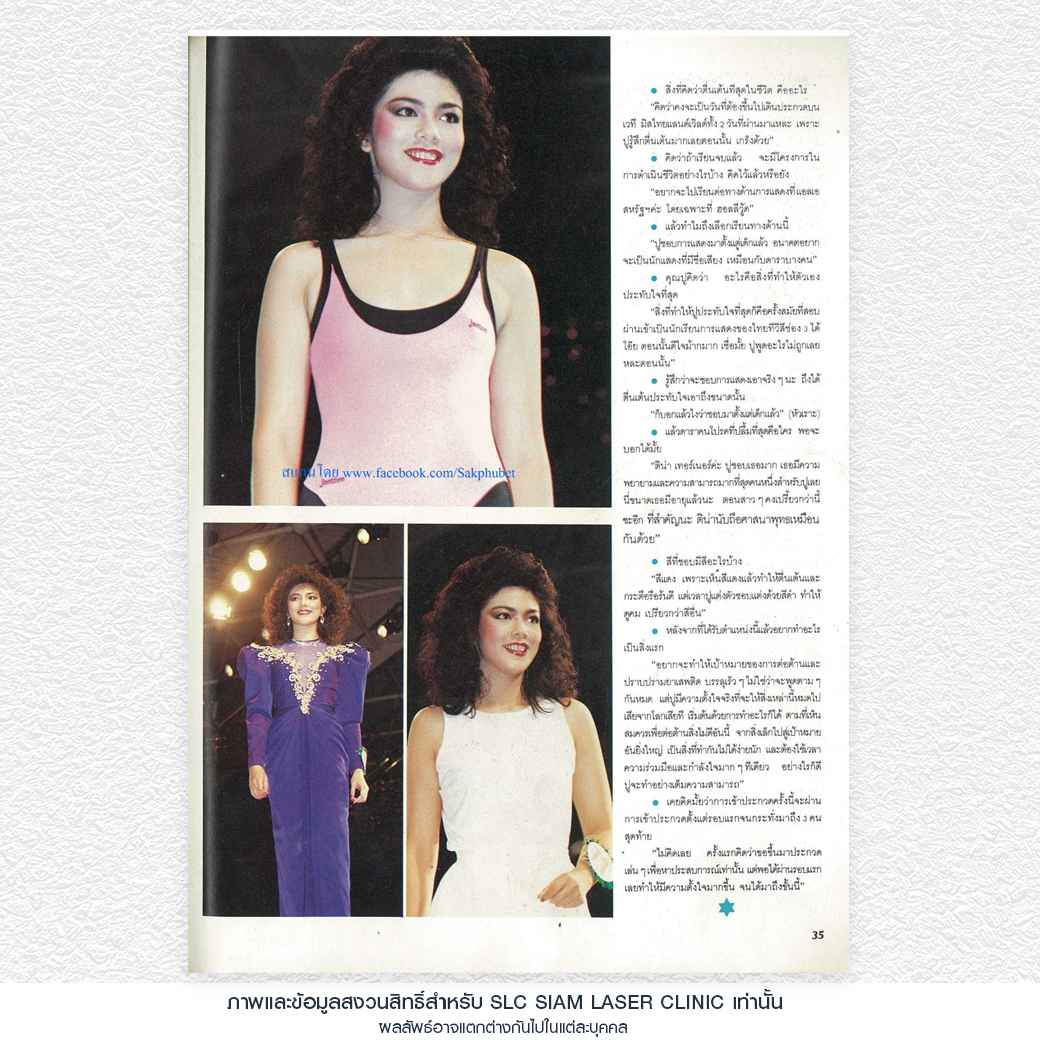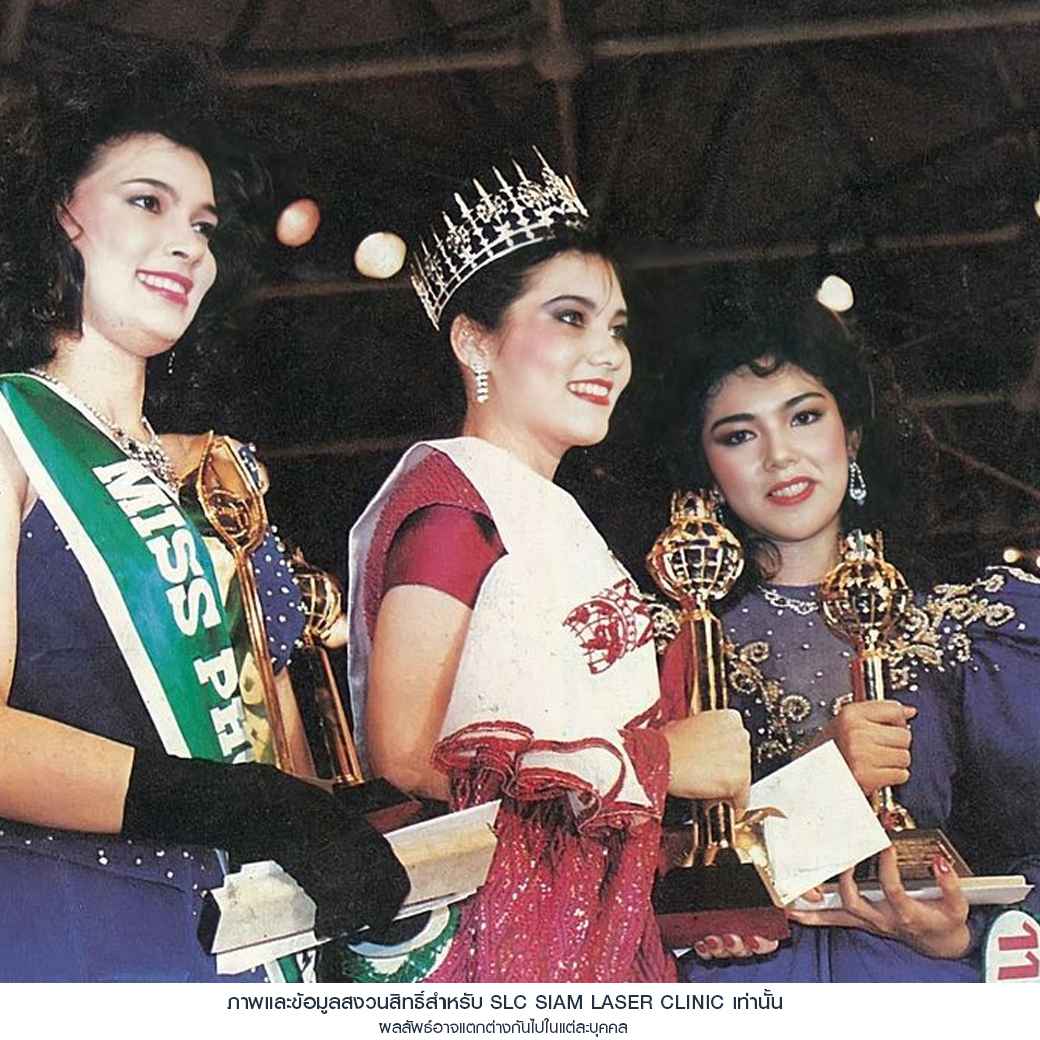 Age is just a number!! Beautiful, sassy, and never changes!! These words are very suitable for young actress Pu Krongthong, a very talented actress. Today, would like to come in to tighten the secret place with the Vaginy Tight by "VIVEVE" program to tighten the vagina, get fit and firm without surgery.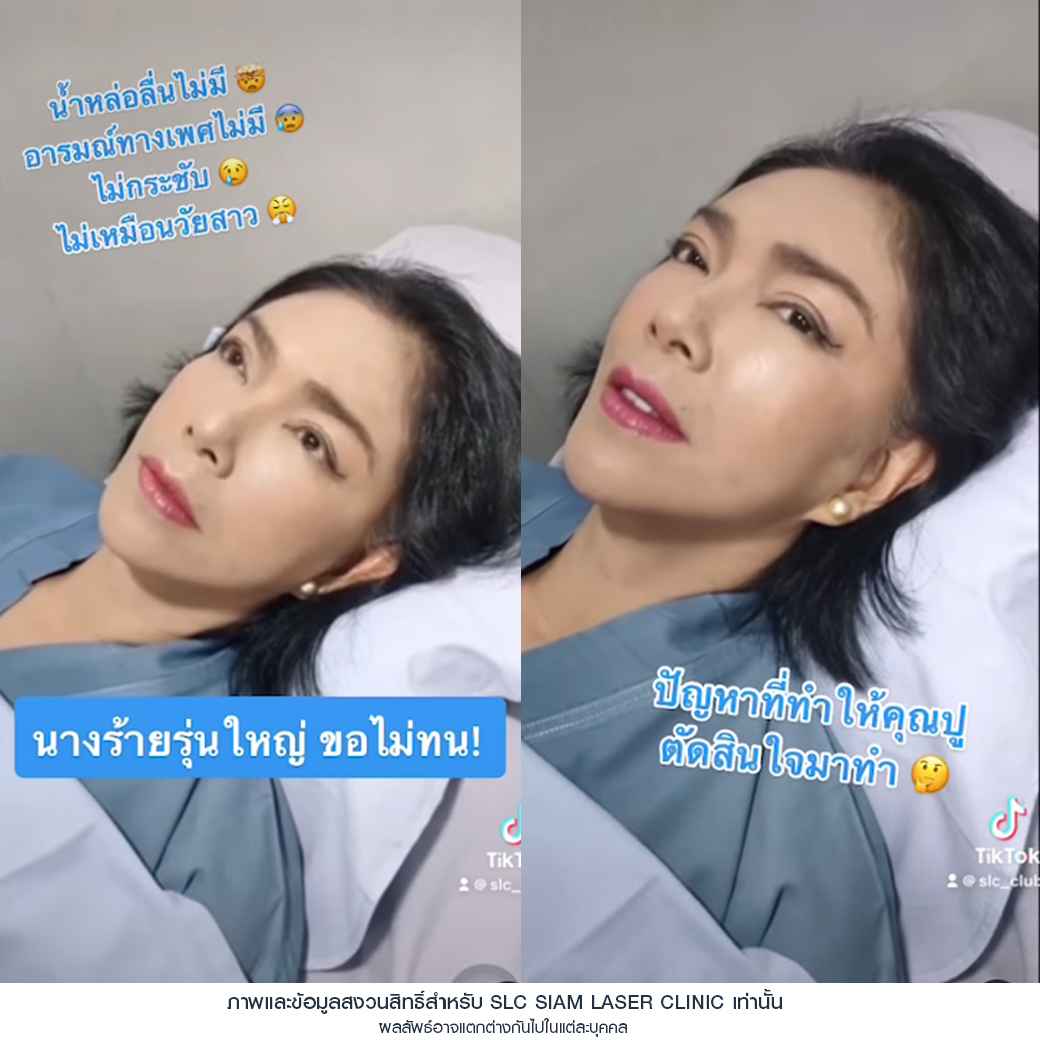 Bed problems are not a small thing!!
        Pu has revealed that she has a problem in bed because the vagina feels dry and not lubricated causing pain when having sex. In addition to the problems mentioned above, there is another important problem that often arises as follows: for middle-aged women, urinary incontinence is a problem. Sprinkles can come with just a slight sneeze and sometimes causing a leak.

          After consulting with the doctor she was recommended to do the program Vaginy Tight by "VIVEVE" to lift the vagina without surgery which was exactly what Pu wanted very much because there is no need for surgery, there will be no need to recuperate, no scars, and she will be able to return to work on her series immediately and continue her daily life normally.
 

          Vaginy Tight lifting innovation by "VIVEVE" is a lifting technique that uses high frequency energy monopolar Radio-Frequency or also known as single-polar RF radio waves, which will help restore and tighten the sagging of the vaginal wall.

         
The working principle of the RF energy tightening machine is to transmit energy down to the vaginal wall causing the production of collagen to increase and help make the vaginal walls thicker. This will help to add moisture to lubricate the wall. When the vagina is tighter, the relationship will become even tighter than before too. This innovation can also help solve the problem of urinary incontinence.

          The program Vaginy Tight by "VIVEVE" as the doctor suggested, is very suitable for older people who have problems such as vaginal dryness. After undergoing the procedure, it will make you more sensitive to sexual feelings. It will also help those who give birth by natural delivery (through the vagina or giving birth naturally), even though they are not old, they can still come to do The VIVEVE tightening machine as it has been certified to comply with safety standards from both foreign countries and Thailand that it is safe, harmless and can really help with vaginal problems.

          While doing it, Khun Pu said that there was no pain, only feeling warm, as if she was sleeping comfortably. After 1 week you will feel firmness, and after 3 months, you will feel more fit, firm, and satisfied. The vagina will be more moisturized, and no more pain "I'd like to secretly whisper that you don't need to neglect yourself, let it loose. We have to restore the fitness of our sister. It's not embarrassing and definitely not scary. It is important for the ultimate enjoyment without interruption due to pain and helps to increase confidence in love-making activities as well!



 Excess fat gone, burn fat away, waist size S, and a perfect figure!
          In addition to focusing on the fitness of the sister to tighten the vagina, today, I would like to focus on the importance to be in perfect shape with Velashape III program, which is a  massage to dissolve excess fat, burn old fat and turn the excess into a beautiful curve according to your wishes!

Age is not a barrier to taking care of yourself!
          Even though this year I am at age of 55 years, but in terms of fitness and firmness, we must be perfect in every proportion. Beautiful face, beautiful skin, and the shape of our body must also be good. The older we get, the more we have to take care of ourselves.
 

"Pu takes care of her skin and body shape. We are women who always want to be beautiful when we meet our fans club and when we meet the people we love"
          As we reveal the secrets of the big actress, Pu Krongthong, in addition to choosing useful food that is healthy and good for the body and doing exercise, we also need something else because it is important for us to reach the goal faster.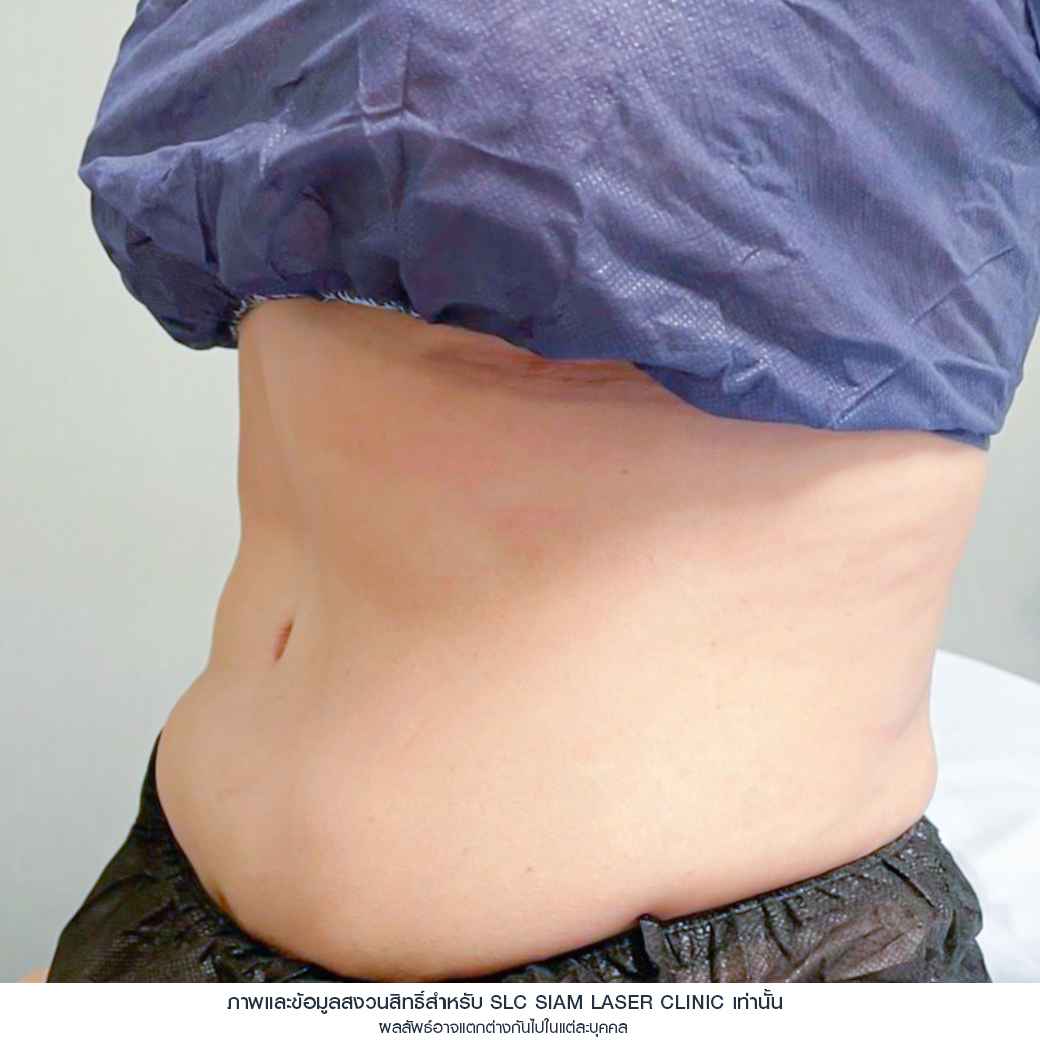 The older the age, the slower the metabolism but we always want to be firm and fit. So I came to try the program Velashape III, a type of massage to break down fat in specific areas. Whatever part we worry about, we do it on that part. Today I came to do the abdominal area, the area on my waist that is not firm and has wrinkles. After the massage is done, I feel that it is firmer.
Real reduction. Real measures. Massage 1 time. Reduces immediately after doing it.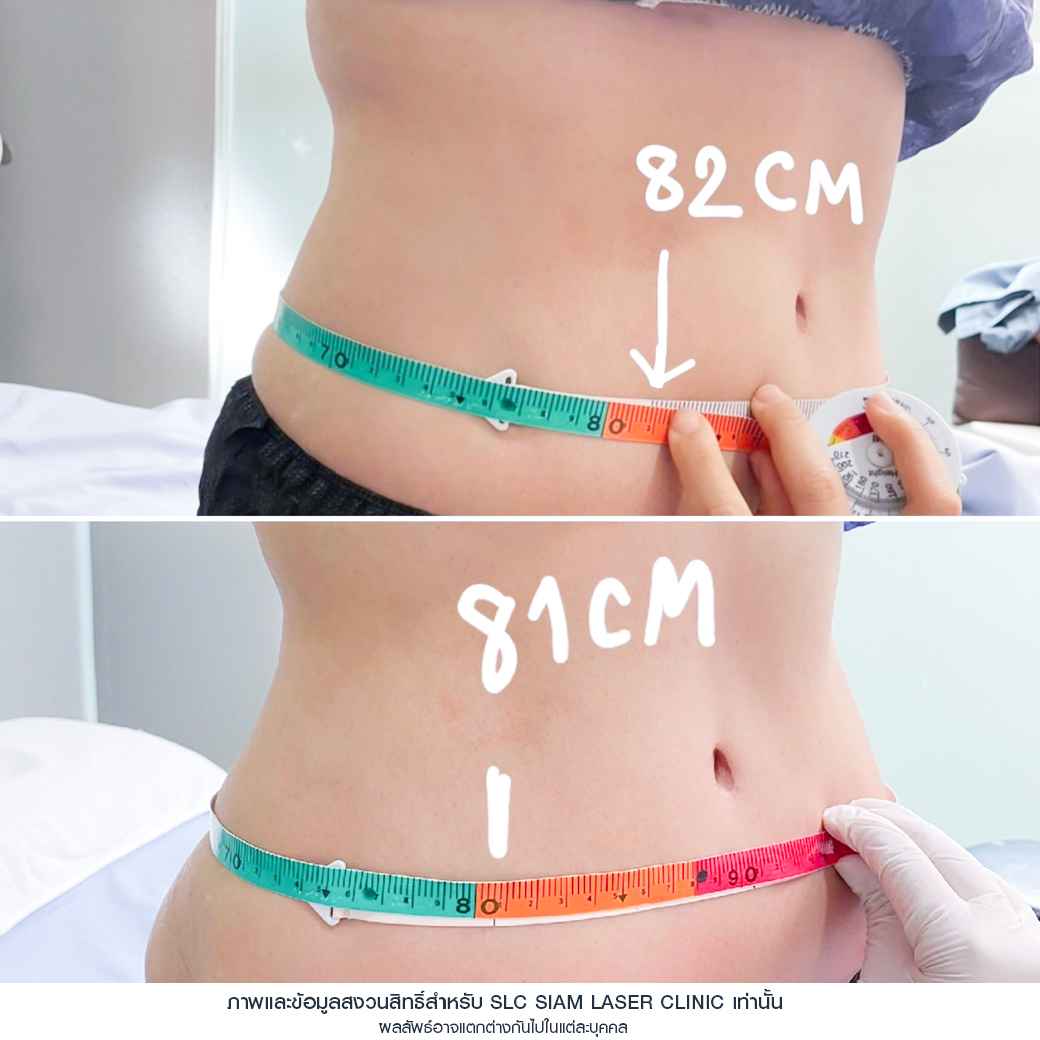 The proportion before the massage was measured at 82 centimeters. After the massage, it was reduced by 1 centimeter to only 81 centimeters. Although it was only reduced by 1 centimeter, the proportion was reduced and I was happy already. After the procedure the doctor told me that after 1 week it will gradually continue to decrease.

          Previously, I had activities like swimming, going to the beach, and I wanted to be firm and wear a beautiful swimsuit with confidence and the Velashape III helped me a lot.  It will help to break down fat around the waist to reduce skin problems such as cellulites, unevenness in the skin, and also helps blood flow which, in turn, makes our skin look better. While doing the procedure, there is no pain, it doesn't hurt the skin, and there is no need to recuperate, nor are there any scars. The skin is tightened in a way that you can really feel it."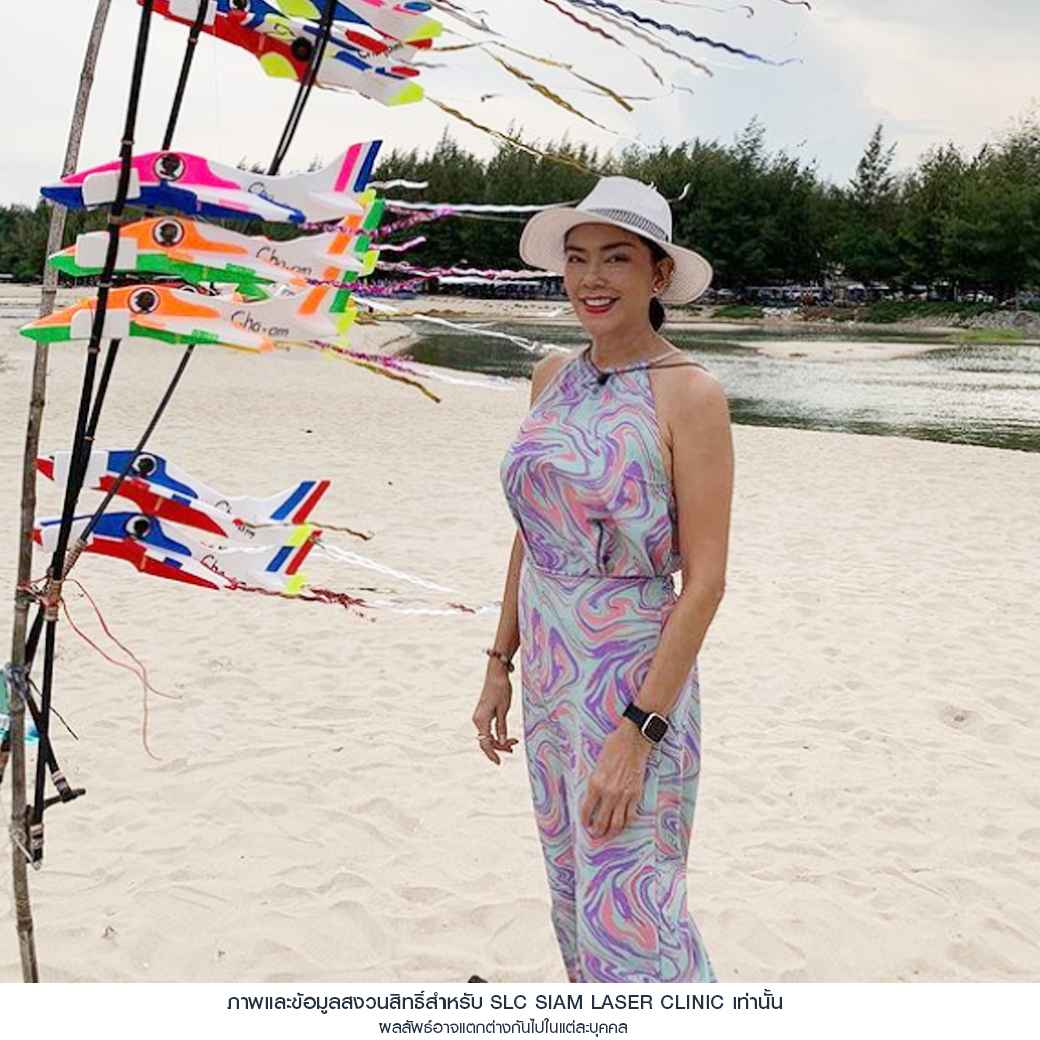 Velashape III program is a program to break down excess fat that combines two technologies using the heat energy of infrared light (IR) and high frequency radio waves (Bi-Polar RF) together with a roller in the vacuum system (vacuum) massage to the area that we want to break down fat. When the heat energy goes down, the fat layer will break down, dissipate, and be expelled through the lymphatic system. It reduces the problem of fat accumulation as well.

         
In regards to tightening, SLC Clinic must be given priority to tighten all proportions. Tighten the whole face, the figure, and the vagina. It can be called coming to one place, and really answering all the beauty needs in one go. Be a woman no matter what your age is! Taking care of yourself is important! Walking into a clinic or beauty salon today is not scary at all! We have to take care of ourselves for our own beauty!

          If anyone is interested in beauty promotion like Pu Krongthong, both the Velashape III fat-dissolving massage program and the Vaginy Tight by "VIVEVE" vaginal tightening program will give back fitness to the younger sister. You can either chat or add Line for more information via FB and add Line: @slcclinic.