The path to her youthful beauty –the mother of the two actors, Mouse and Nicky of Chantaphan Family
Mrs. Saowaluk Chantaphan, the mother of two actors, Nicky Nachat and Mouse Natcha, underwent a major transformation before achieving such a youthful beauty. Believe it or not! She is nearly 60 years old! Let's find out how she looked before receiving beauty treatment at SLC Clinic!



Neglected to take care of herself due to being the "single mother of three"
"In the past, I did not really put an effort into taking care of myself. Since I am a single mom, I spent most of my time in taking care of my three sons. When I realized that I looked so much older, I was already 50 years old. I did not feel the need to dress up or socialize with others. When the kids wanted to take photos with me, I didn't really want to because I was not confident, especially seeing myself in the mirror. So, I thought to myself that, wouldn't it be worse when I'm 60?"

My Sons Grew Up and Wanted Me to Be Happy
"When my sons were all grown up, they started to work and even gave me some money. When their income increased, they wanted to return the happiness to me. Normally, Mouse and Nicky would receive treatment at SLC. They wanted me to look younger and became more cheerful. They knew that I was naturally beauty-conscious but never had the chance to take care of myself due to the fact that I spent most of my time raising them. They loved it when they saw a picture of me when I was still young. So, they took me to consult with the doctor, asking the doctor for advices to improve my appearance."



Let's See! The Secret to Looking 10 Years Younger!
After she had consulted with the medical specialist and received continuous treatment at SLC, let's find out about her transformation through various medical techniques!

7 Anti-Aging Techniques for This Young-Looking Mom!
1. Rhinoplasty Surgery
Previously, she had underwent a rhinoplasty surgery at another clinic. But the silicone had a large base, causing her face to appear unnatural and bland. Therefore, she decided to consult with our medical specialist to correct the shape of her nose using a close technique with a soft, premium-grade silicon. (Click! For more information)



2. Filler Injection, Face and Forehead Lift, and Lip Augmentation
high quality replica watches uk
replica watches
In the case of saggy skin with wrinkles that result in an aging appearance, our medical specialist decided to correct her features by injecting hyaluronic acid for a total of two times, in order to

smoothen deep folds, firm and lift the face and forehead, and correct the shape of the lip.

Her face eventually appears so much younger that all of her friends were surprised by the new look, asking "What did you do? How come you look so much younger?" (Click! For more information)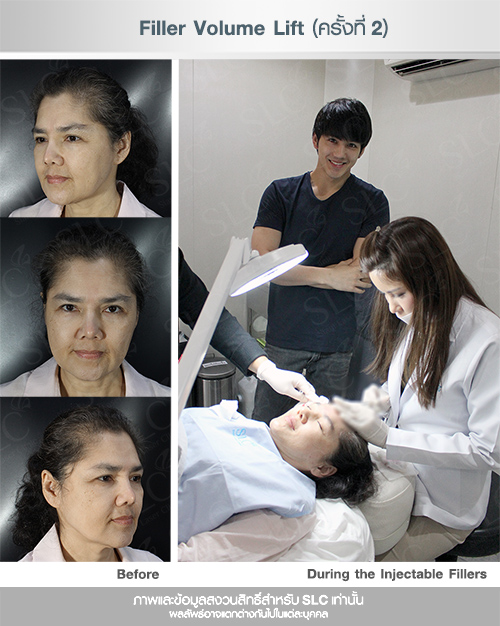 Remark: this video was live after she had underwent an endoscopic brow lift
3. Endoscopic Brow Lift with Endotine

This technique uses endotine to lift the skin around the brow, which consequently causes the upper eyelids to be lifted, resulting in a more defined eye without the need for double-eyelid surgery. (Click! For more information)



4. Endoscopic Ribbon Face Lift Surgery with Endotine Ribbon

Correct saggy skin around the mid-face, cheeks, chin, and neck by lifting and firming them, which results in a slimmer face. (Click! For more information)



5. Post- Surgery Program

As shown in the pictures, the incisions from endoscopic brow lift and endotine ribbon mid-face were neatly and meticulously sewn by our medical specialists. SLC offers a post-surgery program to speed up the healing process.

6. Gentle Yag Laser – Hair Removal for a Smooth Skin

Many women are faced with hair problems, similarly to this mother, Saowaluk. The excess facial hair certainly affects makeup. Her beloved son therefore brought her to the clinic to receive the facial hair removal treatment using gentle yag laser. This technology uses a laser beam to eliminate the hair deep into the roots, without affecting nearby tissues. (Click! For more information)

7. Delivery of Vitamins into the Skin for a Radiant Complexion with 2 Programs:
Derma Mag Program for skin nourishment (Click! For more information) and a program for delivering vitamins into the skin at a Meso Nano level (Click! For more information)

Reviews on Makeover Surgery, Prevent Aging for Youthful Appearance
Makeover by SLC



Hydrated Skin with PORA Cool Treatment

Moreover, Saowaluk has continuously received a skin treatment at SLC through the delivery of vitamins into the skin cells (cool mesoporation) and light therapy, in order to give her a hydrated and radiant skin. (Click! For more information on PORA Cool)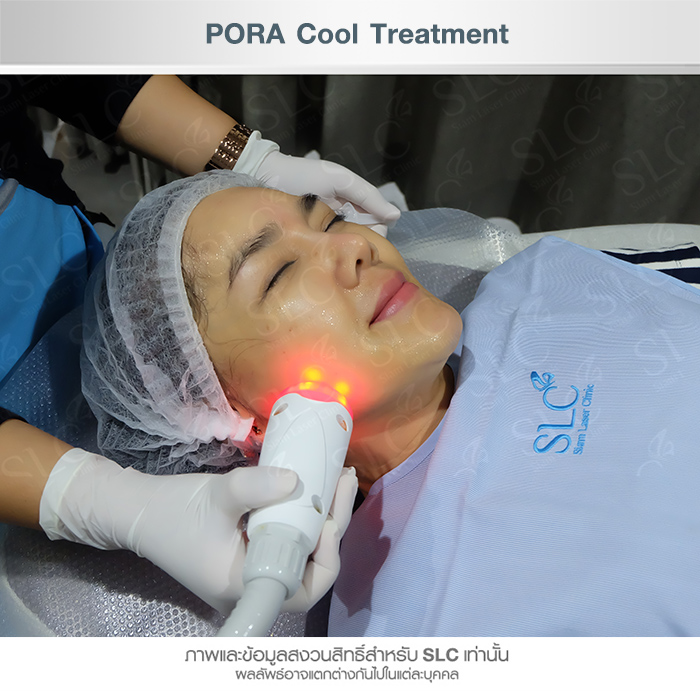 The Beloved Son is Proud of His Stunning, Rich, and Happy Mom!

After Saowaluk had underwent a transformation through Makeover by SLC, her beloved son said, "Thank you all of the doctors who had made my mom look over 10 years younger. When my mom is happy, I'm happy. Previously, she'd never liked taking pictures. But after the makeover, she now loves taking selfies, which brings a lot of smiles to our family."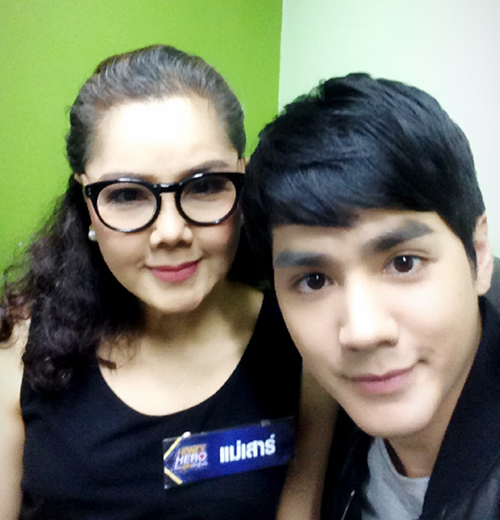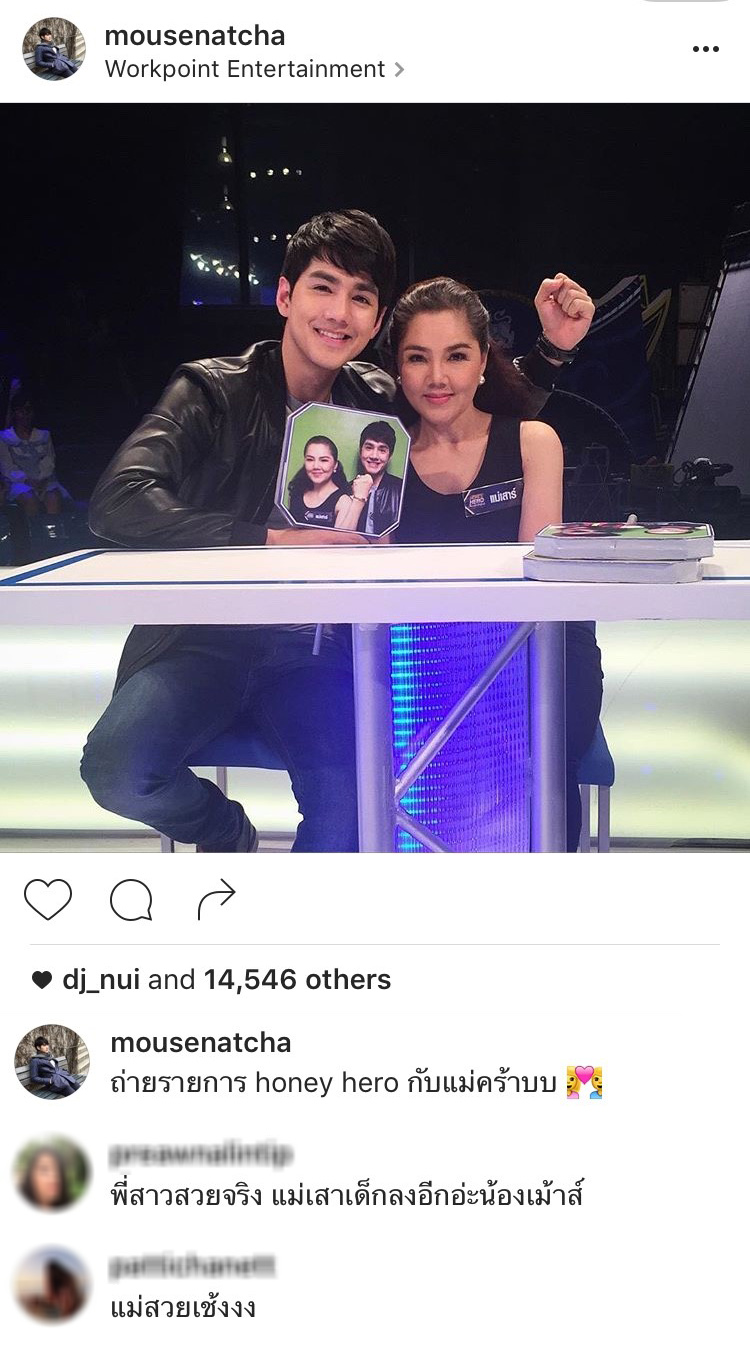 A Young-Looking and Slender Mom!
"After each surgery, I wasn't in any pain. In fact, I felt relieved and safe here. I just followed the doctor's instructions by taking medication. Once I look better, I began to exercise to get myself back into shape. I can now wear all of the clothes that I couldn't wear in the past. I'm really happy right now and enjoy taking selfies every day. I feel that my face is a lot firmer and younger."




Let the "Happiness of Mom" Spread to the Family

She stated with a smile, "Although we can create happiness by ourselves, once we become happy, we can share this happiness to our family member, sons, and friends. I would like to thank Mouse and Nicky for bringing me here. You truly make me the happiest person that I can ever be."



Invite your mother to fulfill her happiness with a youthful appearance through Makeover by SLC – an all-inclusive beauty clinic. We are happy to offer consultations to all beauty concerns to achieve the best version of you in your own style.









Thank you for the interview from Chantaphan Family
IG Saowaluk : sao_juntapun
IG Mouse Natcha : mousenatcha
IG Nicky : nickynachat
SLC is always here to provide consultations for all of your beauty concerns.
Call Center: +66 2 714 9555
Whatsapp : +66 96 116 0806
Facebook : SLCclinic
Skype : SLCclinic
LINE : @SLCclinic