Forehead is a part of the face. A perfectly beautiful face displays a balanced facial profile with round forehead that enhances facial glow. Each person has different shapes of forehead depending on hereditary, nationality, or gender. Persons with flat, even, sunken or imbalanced foreheads may feel worried and unconfident, which can affect many aspects of life. The most recent medical solution to this problem is Forehead Augmentation, using 2 types of silicone. The first is 3D Customized Silicone Implant, which is the latest silicone sheet especially casted with CT scan technology that uses x-ray to get a highly accurate and precise figure to meet individual desires. The second type is Preformed Silicone, which is prefabricated silicone, designed for immediate use with various sizes of different width and length. The implanted silicone will be permanent and will not change its form. Consequently, the forehead becomes naturally rounder and bulging and the face becomes more dimensional and younger looking.
Materials used in forehead augmentation
1. 3D Customized Silicone Implant
The 3D customized silicone is especially analyzed and designed for individual forehead anatomy, using the latest CT scan technology, to achieve accurate and precise inspection. The silicone is designed from the bone structure and forehead texture directly.Moreover, we can determine the convexity of the forehead suitably proportional to all shapes of faces.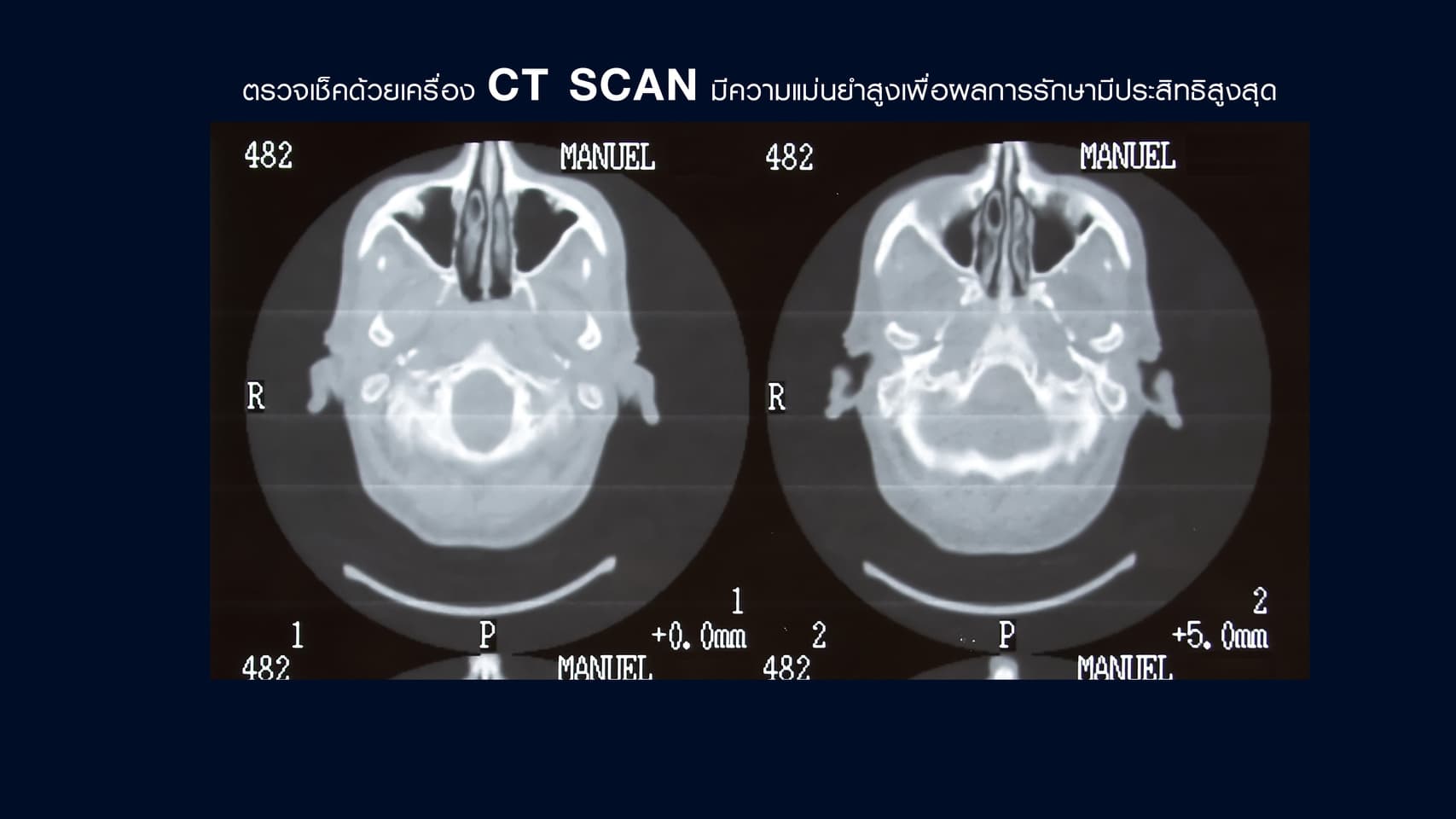 2. Preformed Silicone
Preformed silicone is casted according to medical standards. The prefabricated silicone comes in different widths and lengths. Before the surgery, the surgeon will determine the silicone size to closely fit the forehead base of the patient and then use a special technique to recontour the silicone to a more appropriate shape. The preformed silicone can be used immediately in a surgery, without performing a CT scan for casting. It is another option convenient to the clients.

Forehead augmentation procedures
The anesthetist administers anesthetics to the patient.

The surgeon makes the smallest incision under the hairline to minimize the size of the wound.
Care after Forehead Augmentation Surgery
Cut silk suture approximately 2 weeks after the surgery.

Take recovery time for 5-7 days.

Refrain from heavy physical activities for 1 month.

Strictly follow the instructions of the doctor and/or nurse.

Take all prescribed medicines to relieve pain and reduce swelling.

Meet the doctor at the appointment time and in case of any abnormal symptoms, please notify the doctor immediately.











For more information
Call Center : +66 2 714 9555
Whatsapp : +66 96 116 0806
Facebook : SLCclinic
Skype : SLCclinic
LINE : @SLCclinic